Maruti Displays Alto 800 Browzer At Auto Expo [Live]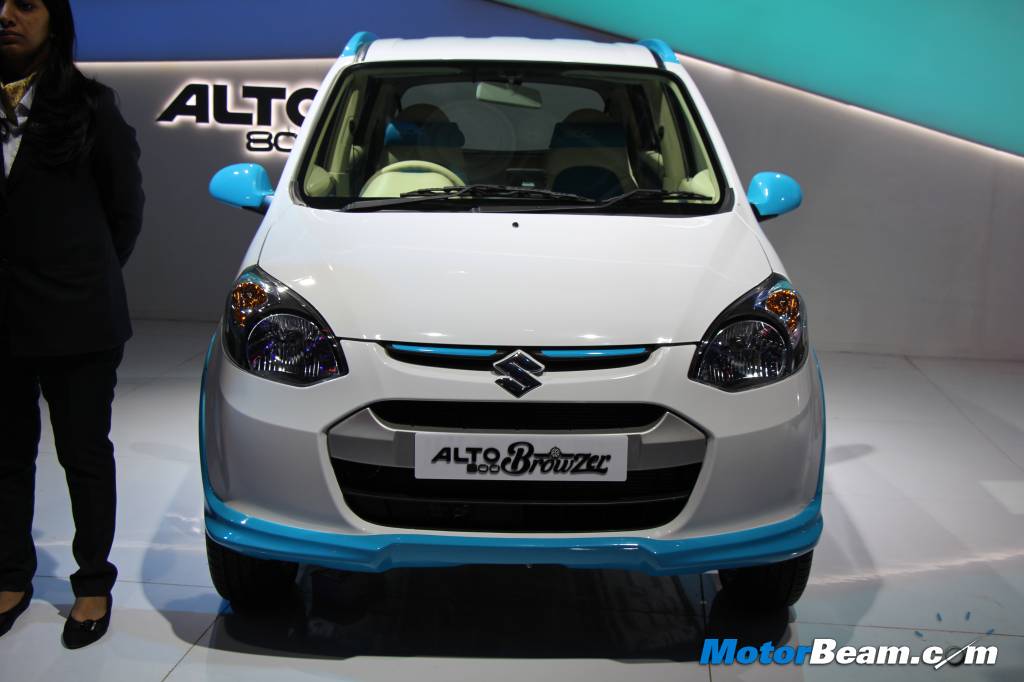 Maruti Suzuki has just displayed the Alto 800 Browzer at the 2014 Auto Expo and trust us it is not an internet browser. What Maruti wants to convey with this vehicle is that it can be used for travelling to any part of the country with your loved ones. How can a vehicle with a small boot and only cosmetic changes like body-cladding, bumper skirts and body graphics be more capable than its regular counterpart?
The Alto 800 Browzer comes with only cosmetic changes which hardly add any value to the car. It is powered by an F8D 800cc petrol engine producing 48 PS of power and 67 Nm of torque. The Alto has been India's best-selling cars for a while now and it is typical of Maruti to come up with quirky names for their special edition vehicles. This might not go on sale because any sane person won't buy it for the utility which Maruti claims! Other features include a physical map system (no need of relying on digital maps anymore) but that requires you to get out of your car for searching your destination on the doors of this Browzer.