Maruti Suzuki Shamelessly Copies Ford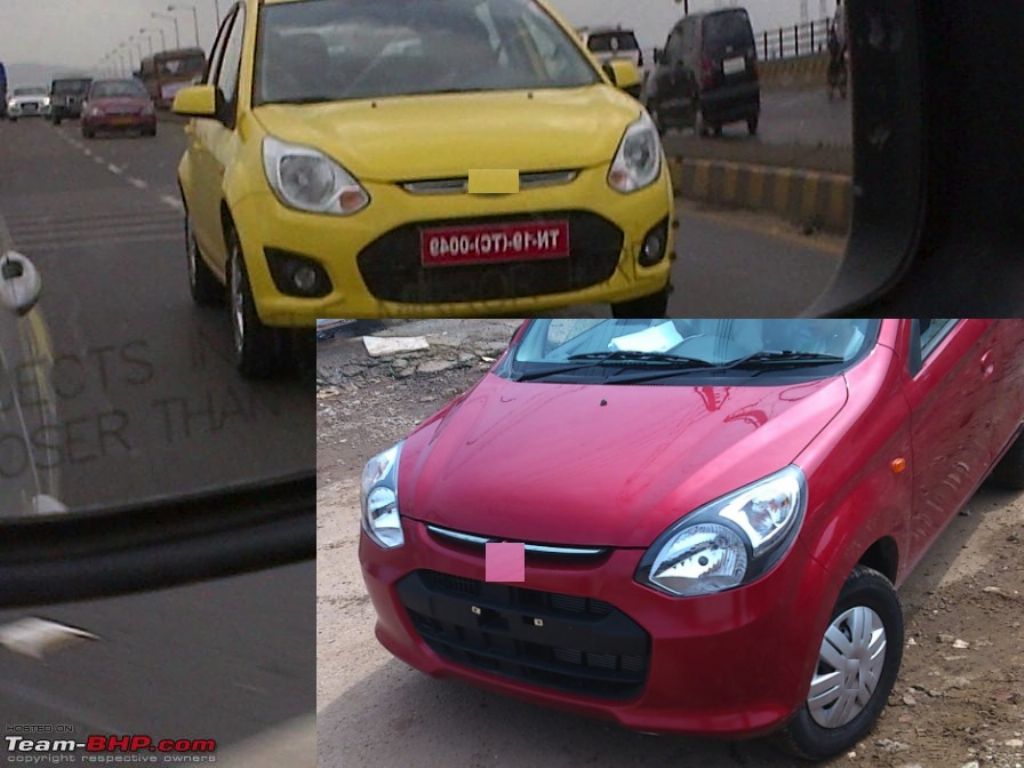 Can you guess which are the above two cars, with the logo of both the cars masked. Chances are you will say that one is the Ford Figo in yellow, while the other is a Ford Figo in red. However the red car is the upcoming Alto 800, whose styling Maruti Suzuki has shamelessly copied from the Figo. The headlight, front bumper (sans fog lamps) and front grill are so similar to the Figo that for the lay man (read not an enthusiast), both cars would be the same. If you look keenly you will see the single washer nozzle on the Alto 800 but even then the front-end similarities are quite shocking.
But why does Maruti Suzuki have to indulge in copying, don't they have a design team of their own? The Alto 800 is designed and developed by Maruti Suzuki's Indian engineers, who don't really spend lots of time in styling a vehicle. The Ertiga is another vehicle which had heavy contribution from Maruti Suzuki India and if you look at the concept shown at the 2010 Auto Expo, you will be thoroughly disappointed with the production model. Maruti Suzuki could have used their family styling on the Alto 800, which is similar to what is seen on the Swift, Ritz, Kizashi and Grand Vitara.
Recently Apple sued Samsung for a hefty $2 billion dollars for copying them. Apple won $1 billion as the judge found Samsung guilty. The world's most valuable company alleged that their iPad and Samsung's Galaxy tab look so similar that customers can't really differentiate between them. Could Ford also do something similar, we seriously doubt as law suits over design and styling are not common in the automobile industry. However its really sad to see India's largest and one of the oldest car makers to resort to copying design on their latest and most important project.
Pictures Source – Team-BHP