Maruti Displays Omni Cafe At Auto Expo [Live]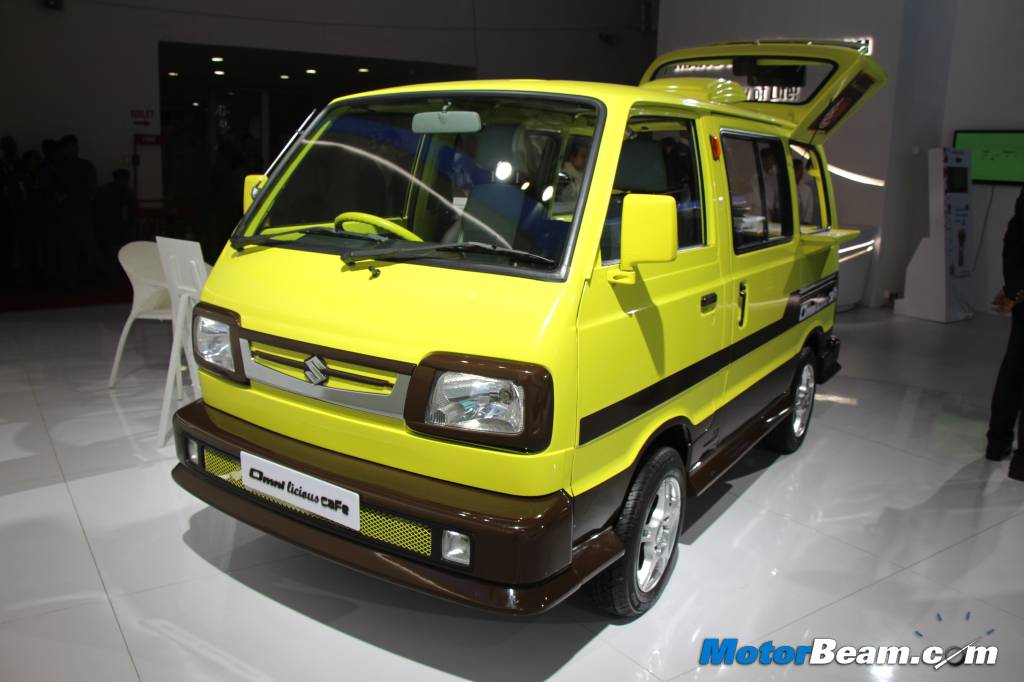 The Maruti Omni has been selling for decades now and it has seen many applications such as personal car, taxi, ambulance, etc. Now Maruti wants the Omni to be a mobile cafe by displaying the Omni Cafe at the 2014 Auto Expo. The rear of the Omni Cafe comes with a mini-kitchen with all the essentials like a fridge and griller and the back seat is adjustable and can be moved around to increase space.
Other modifications include the usual stuff like new bumpers and body-cladding. This is not the first time Maruti Suzuki has showcased a cafe themed Omni, at the last Auto Expo, the company had the Omni Cuppa Joy on display. The Maruti Omni is powered by a 800cc petrol engine producing 33.3 PS of power and 57 Nm of torque. Just imagine when modern cars like the Volkswagen Polo and Hyundai i10 failed to clear crash tests, how will the Omni fare, a vehicle which dates back to the 1980s.