Maruti Displays Eeco Piknik At Auto Expo [Live]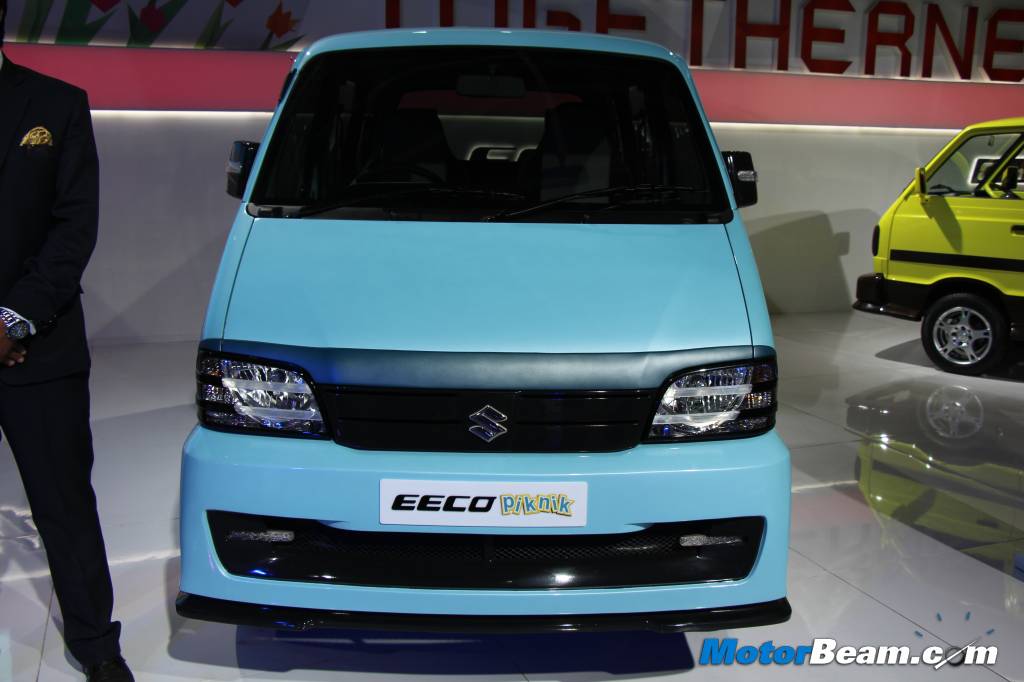 Maruti Suzuki has displayed the Eeco Piknik at the 2014 Auto Expo. This is aimed at families who want to travel to places by road and want to carry a good amount of luggage along with them. The regular Eeco is a very boring looking car and hence Maruti has tried its best to improve the design of the Eeco by displaying the Eeco Piknik.
The company has blackened out all the three pillars and hence the vehicle looks longer now. Door handles are also black. Both the bumpers have been given a new design and the front grille is new too. Overall, we feel that even though this doesn't look too smashing, it still feels better than the regular Eeco. The Maruti Eeco is powered by a 1.2-litre petrol engine producing 73 BHP of power and 101 Nm of torque.
Don't you think Maruti Suzuki should discontinue the Omni and replace it with the Eeco permanently? The Eeco isn't a revolutionary car but is practical and much better than the Omni. A diesel engine could make it very viable as a cheap people mover.