Maruti Suzuki Eeco Test Drive Review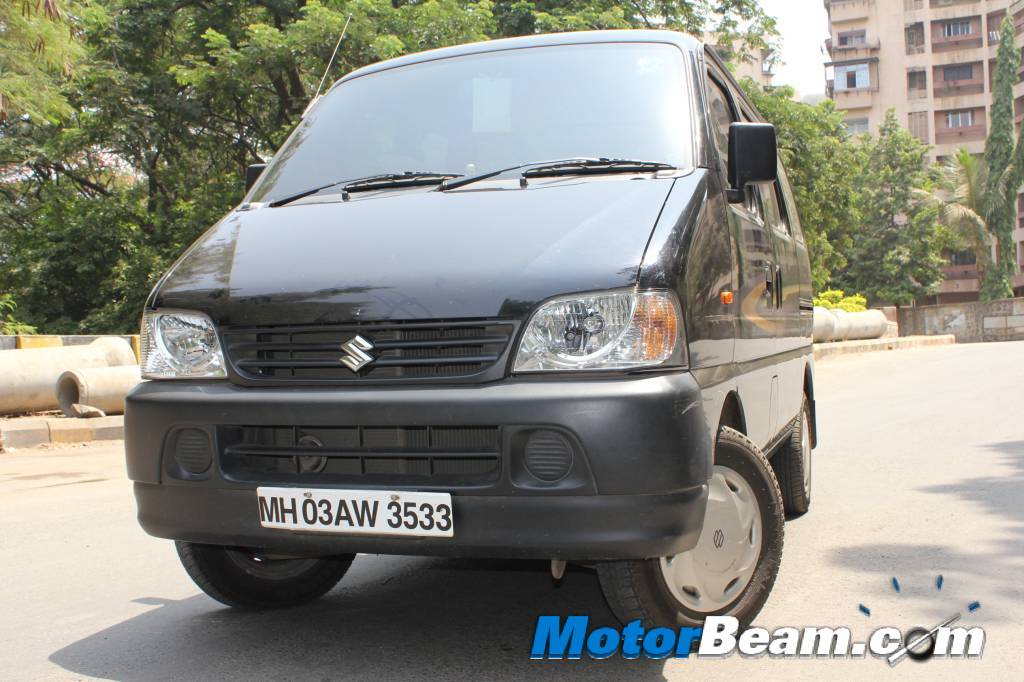 Car tested: Maruti Suzuki Eeco
Price OTR Mumbai: 3,75,384/-
As most of you would be knowing or atleast remember, its a repackaged Versa with an engine transplant and few cosmetic upgrades, which was very practical but not so popular. Maruti Suzuki re-launched it with the name Eeco at the 2010 Auto Expo. The pricing was altered dramatically and the features were also changed. So how does the Maruti Eeco perform in its new avatar? Lets find out!
Exteriors – It is a tallboy design, not exactly a monobox but quite similar to one, the car has new crystal clear headlights,taillights, front and rear bumpers minus the high roof. Apart from that everything else is the same, the styling is not appealing, its quite simple and bland. Basically it was targeted for that class of people who didn't have much interest in the aesthetic look but craved for big storage space, utility and good seating capacity. The Maruti Eeco a good alternative as well as replacement to the ageing Maruti Omni.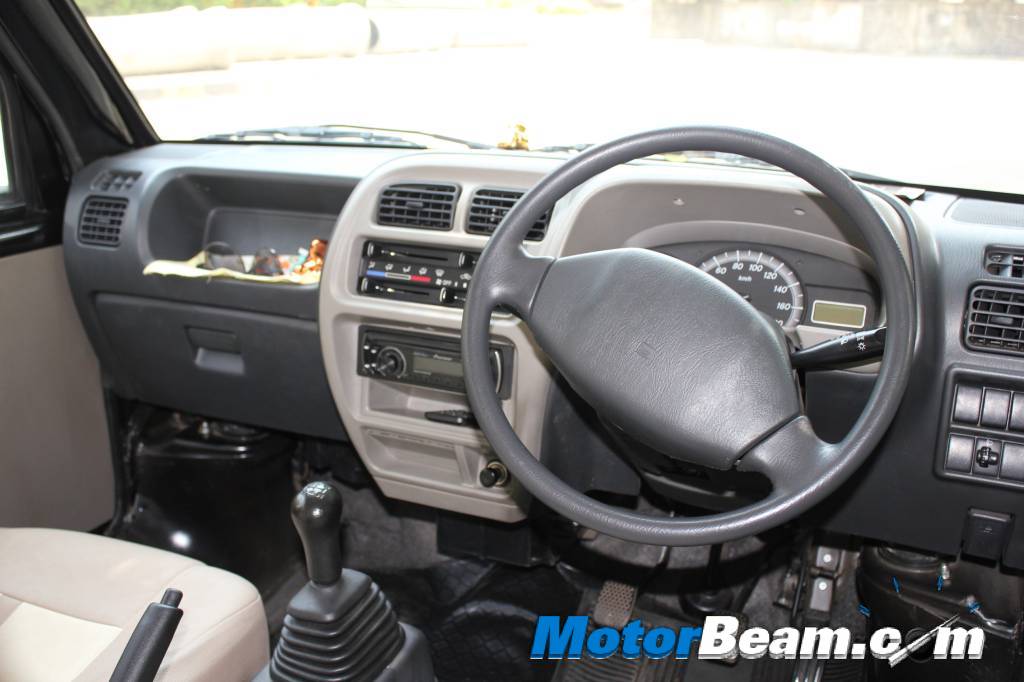 Interiors – Inside the car your are greeted by bare utilitarian interiors which are spartan but functional, the dashboard layout is decent and simple as you would expect in any car in this segment, the driving position is upright and gives a good view of the road ahead. The Maruti Eeco comes with many storage places, also it is equipped with many goodies like power windows, centre row roof mounted A/C vents(for the 5-seater A/c Variant), tubeless tyres. The fit and finish of the interiors is much better than OMNI but cost-cutting is evident in many places. The HVAC knobs seem to be carried over from the old generation ZEN.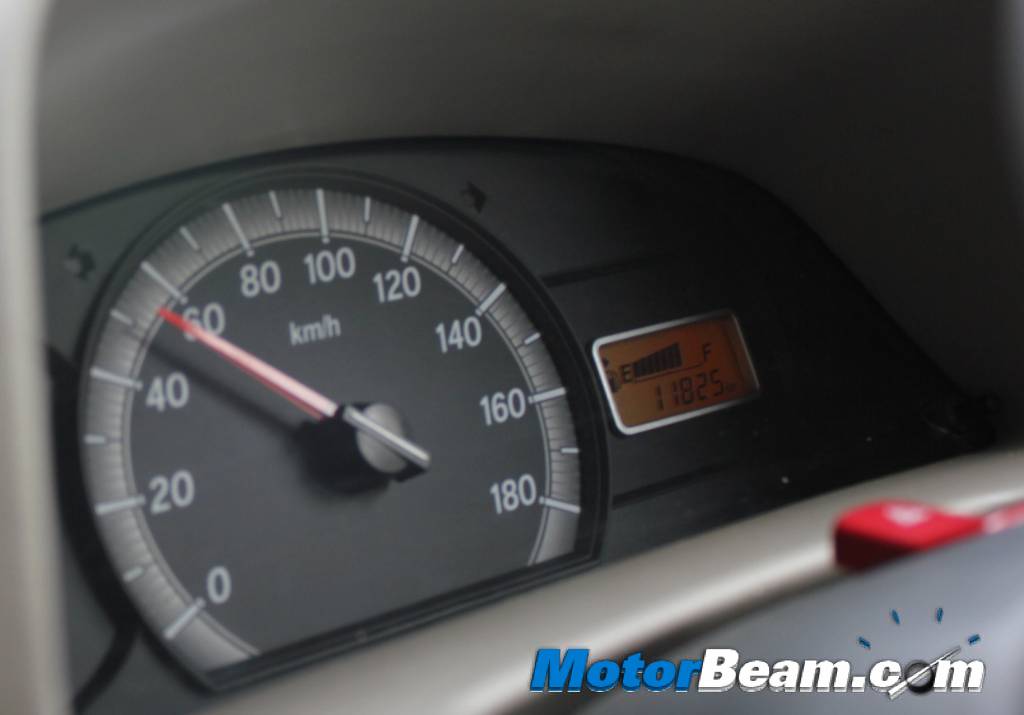 Performance – This car is derived from SUZUKI's EVERY mini truck platform sold in Japan and has a rear wheel drive layout. It comes with Maruti's KB series 1200cc, four cylinder 16 valves MPFI petrol Engine. Max power delivered is 73 BHP at 6000 RPM and torque of 101 Nm at 3000 RPM. Since the Maruti Eeco has a rear wheel drive layout, a differential is provided for power transmission to the rear wheels. As its a city car, performance is more than adequate to pull it cleanly in bumper to bumper traffic with the air-conditioner on. The Engine is very smooth and devoid of vibrations even at low rpm, gear changing is typical Maruti style, slick and precise. The car features what Maruti calls DSA (Diagonal Shift Assist) which allows for a smoother gear shift action. In spite of the fact that the Engine is mounted just below the front seats, the NVH (Noise, Vibration and Harshness) levels are pretty low.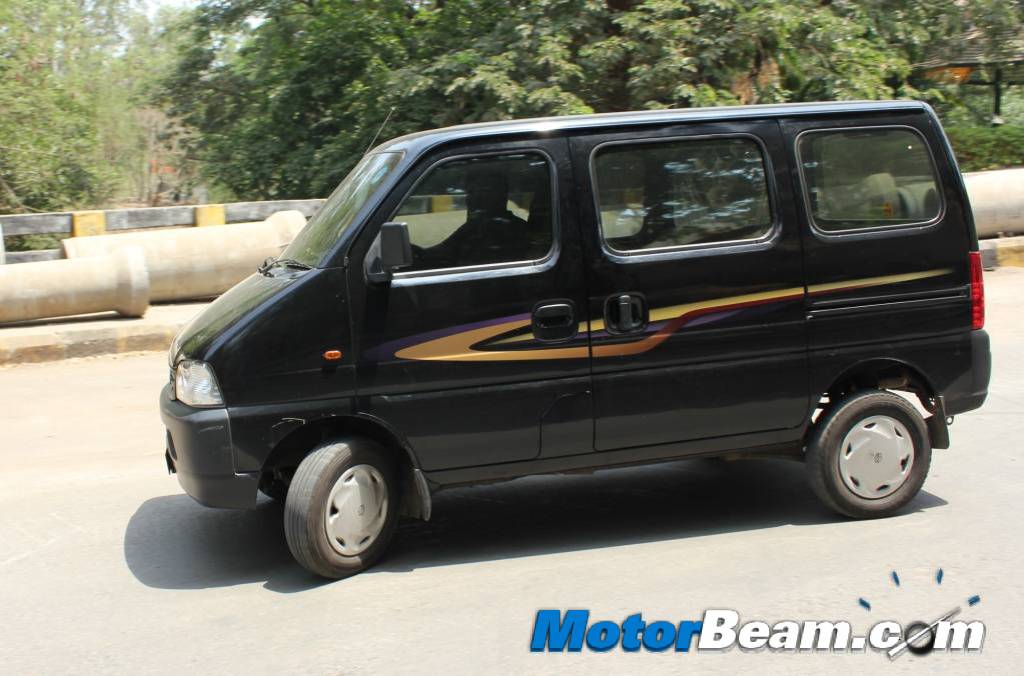 Ride and Handling – Ride quality is on the bouncy side, the Maruti Eeco absorbs most of the bumps easily, the suspension is tuned to carry loads. It would work even better when fully loaded. Most of the people would like to take it for long drives, in that case you can feel some kind of body rolling and pitching but its much better than an Omni, and since the car runs on 13inch rubber, ride quality could improve with larger set of wheels. The car is easily manoeuvrable and responds to sudden direction changes in heavy traffic in spite of the fact that its devoid of power steering.
Fuel Economy – Here comes the big question… "KITNA DETI HAI"?  For a vehicle in this class which is supposed to carry 5-7 passengers and their luggage, mileage is very critical. This car offers a good mileage of 12-14kmpl in the city which can go upto 16-18kmpl on highways. It also varies on the type of driving style and load.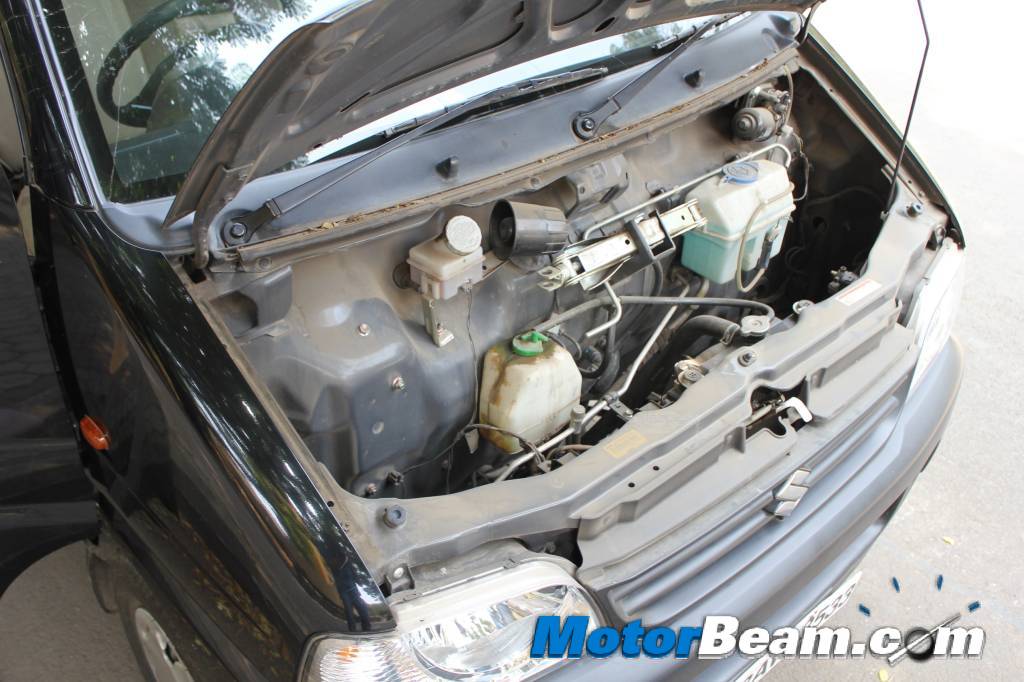 Features – Being realistic about a car in this class, I think the EECO is very well equipped. Maruti has given a thought on safety as well by providing crumple zones and side impact beams. No other MPV is sold at such a low sticker price as the EECO and its followed by Maruti's tried and tested extensive After Sales Service. The previous version i.e VERSA was positioned badly and overpriced considering the market condition at that time which is definitely not a complaint you can make about the EECO. Practically speaking the EECO has no competition apart from TATA's new car VENTURE but its expensive than EECO by almost a Lakh for the base variant which makes a huge difference for people looking out for a big yet cheap to maintain car with good space and decent fuel economy.
Quick Comparison With The Competition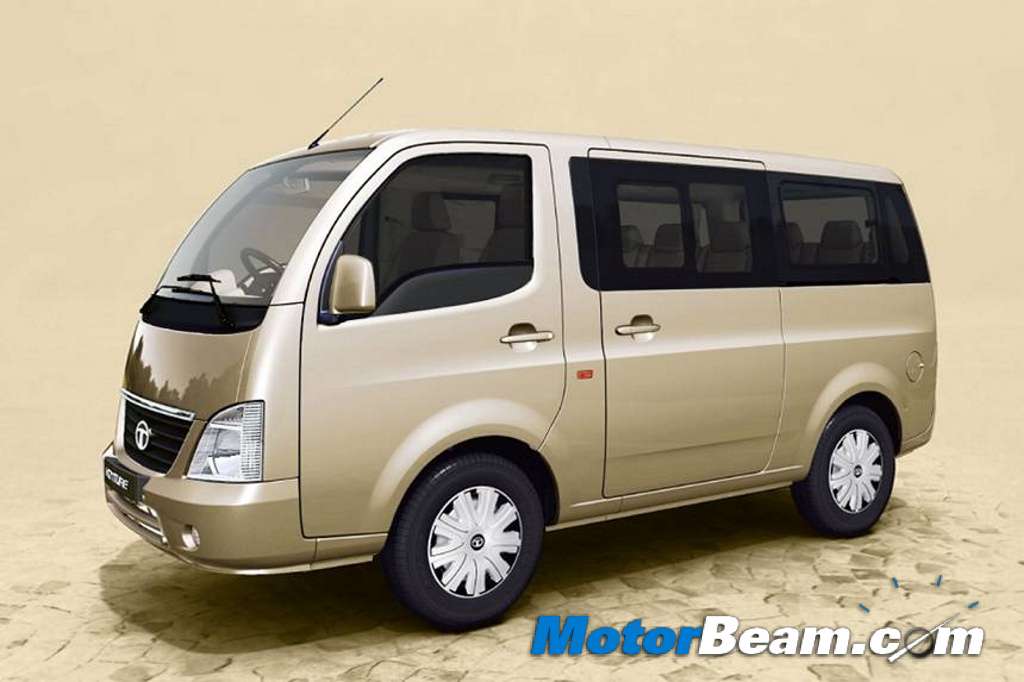 Tata Venture – In this segment, the EECO has just one rival in the form of TATA VENTURE as mentioned earlier. The VENTURE is also built on TATA's ACE platform, its a semi monocoque construction. The design is strikingly european and the glass panel across the sides of the vehicle do give this vehicle a very upmarket look and feel. The dashboard is very aesthetic to look at and gives apremium feel. The car comes loaded with features right from collapsible steering, crumple zones, side impact beams, dual HVAC, power steering, power windows, reverse parking aid, keyless entry with engine immobilizer and rear wipers. The interiors are contemporary and sport a two-tone beige and black theme. But the main difference is that it comes with a 1.4 litre CRDI Diesel Engine delivering 71 PS power and best in class fuel efficiency among diesel MPVs in the country. The mileage as certified by ARAI is 15.42 kmpl. Tata Venture is available in 5, 7 and 8-seater options in 3 row front facing configuration same as the EECO and 3 trim levels. It betters the EECO in almost all segments expect the price point. It costs almost a lakh more than the EECO.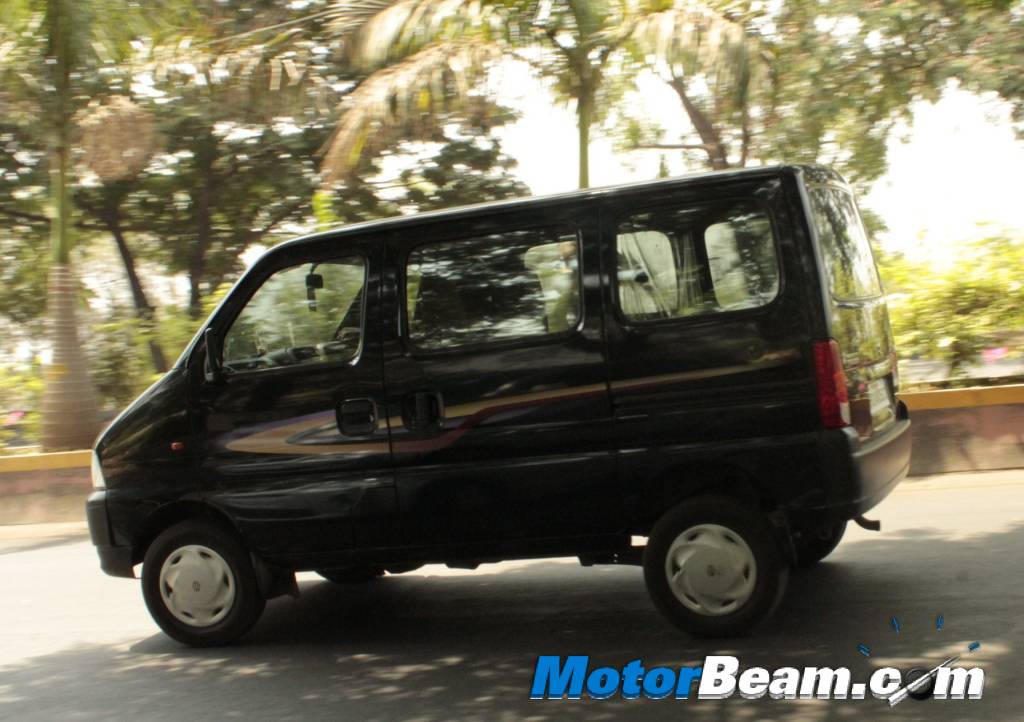 Conclusion – In this segment, utility makes more sense than style and aesthetics, atleast in INDIA. The EECO is perfect for moderate-length trips for small families who want more room than a hatchback and good economy as well. The car is already popular with the taxi market and BPO operators. Its a very practical vehicle and serves most of the purposes. It does lack in terms of some features and quality as compared to its rival. Since the times are changing Maruti needs to add necessary features like power steering which is a must in our bumper to bumper traffic. As far as my opinion is concerned, it is currently the best car money could buy but if you can shell out a bit more then better go for the VENTURE with more features, better technology and diesel fuel economy.
– Anirudha V Deshmukh
Special Correspondent – Road Tests