Maruti Suzuki EVs And Suzuki 2 Wheelers To Be Manufactured At The Same Site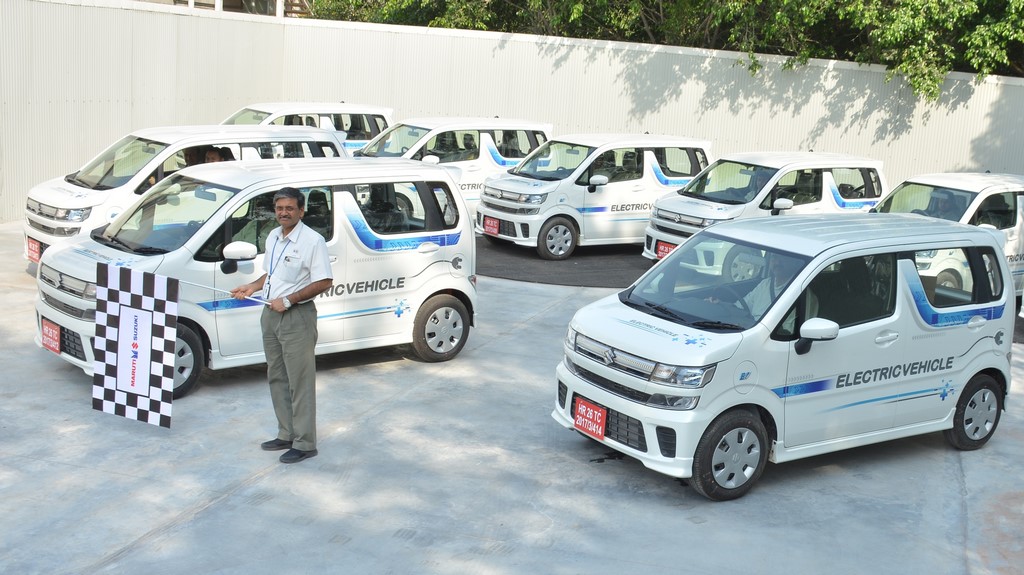 New factories of Maruti Suzuki and Suzuki Motorcycle are being setup at IMT Kharkoda, 1st EV rollout from plant by 2025
Maruti Suzuki India's fourth plant and Suzuki Motorcycle India's second plant are being setup at IMT Kharkhoda in Haryana and the Indo-Japanese car maker is slated to rollout its first all-electric car by 2025.
While Maruti Suzuki plant spans for 800 acres, Suzuki Motorcycle takes up 100 acres with a combined utilization of 900 acres. The car manufacturing unit will employ 11,000 youth and the bike manufacturing factory will do with 3,000.
Interestingly, the car plant will specifically manufacture electric cars and batteries. It will reportedly produce 2.5 lakh EVs annually. A total of Rs. 11,000 crores will be invested in the first phase which starts operation by 2025.
Currently, Maruti Suzuki's production capacity at Manesar and Gurugram is rated at 15.8 lakh units per year while the third facility at Hansalpur Becharaji has a capacity of 5 lakh units.
In addition to the upcoming IMT Kharkhoda plant, parallelly, Suzuki Corporation, Japan, will invest Rs. 3100 crores in its Hansalpur Becharaji plant to support EV production by the same year, 2025, when the Kharkhoda plant starts operation.
Another Rs. 7300 crores will be invested for manufacturing batteries which is set to begin in 2026. This means Maruti Suzuki is up for a major EV onslaught in the next three years. But, till date we don't know what models are up for grabs with the Wagon R EV being the only car on test.
Coming to Suzuki Motorcycle India, the 100-acre new plant will be its biggest venture since starting operations in 2006 at its current facility in Gurugram. Spanning just over 10 acres, the current production capacity at Gurugram is a meagre 7.5 lakh units per annum.
When the new plant becomes operational, Suzuki is expected to put-up a good fight in all segments especially, the premium ones it's currently targeting now. Various reports say the company is expected to pump in Rs. 600 crores for the new plant with come new models planned.