Most Of Maruti Suzuki Cars To Get Strong Hybrid Tech, S-Cross To Be Discontinued
Maruti Suzuki is set to introduce strong hybrid tech in as many models as possible, to pull the plug on S-Cross
Maruti Suzuki is set to introduce strong hybrid technology in almost all its cars in the next 5-7 years. With this, the company is likely too brush off claims of its slow transition to cleaner and greener technologies.
The company said that whenever it comes up with a new technology, it will try to democratise the innovation by putting it across as many models as possible.
The brand aims to up its fuel efficiency and carbon footprint game further with these developments. It will also focus on pure EVs, CNGs, and flex-fuel cars in the near future. The first car from Maruti Suzuki to get strong hybrid tech would be the upcoming Vitara.
It shares its powertrains with that of the recently unveiled Toyota Urban Cruiser Hyryder. The SUV's strong hybrid variants sport Toyota's 1.5-litre TNGA engine that exerts 91 HP and 122 Nm.
The powertrain has a motor that puts out 79 HP and 141 Nm. The engine and motor's combined output is 114 HP. There's a pure EV mode where the car can be forced to run on electric power alone.
Maruti Suzuki is likely to use this same strong hybrid powertrain on most of its cars in the near future. The company banks on strong hybrids instead of pure EVs as it feels the country's charging infrastructure still not up to the mark.
It must be seen how Maruti Suzuki sails through the taxations with its hybrids though. Currently hybrids are taxed 43 percent while EVs attract a much lower 5 percent.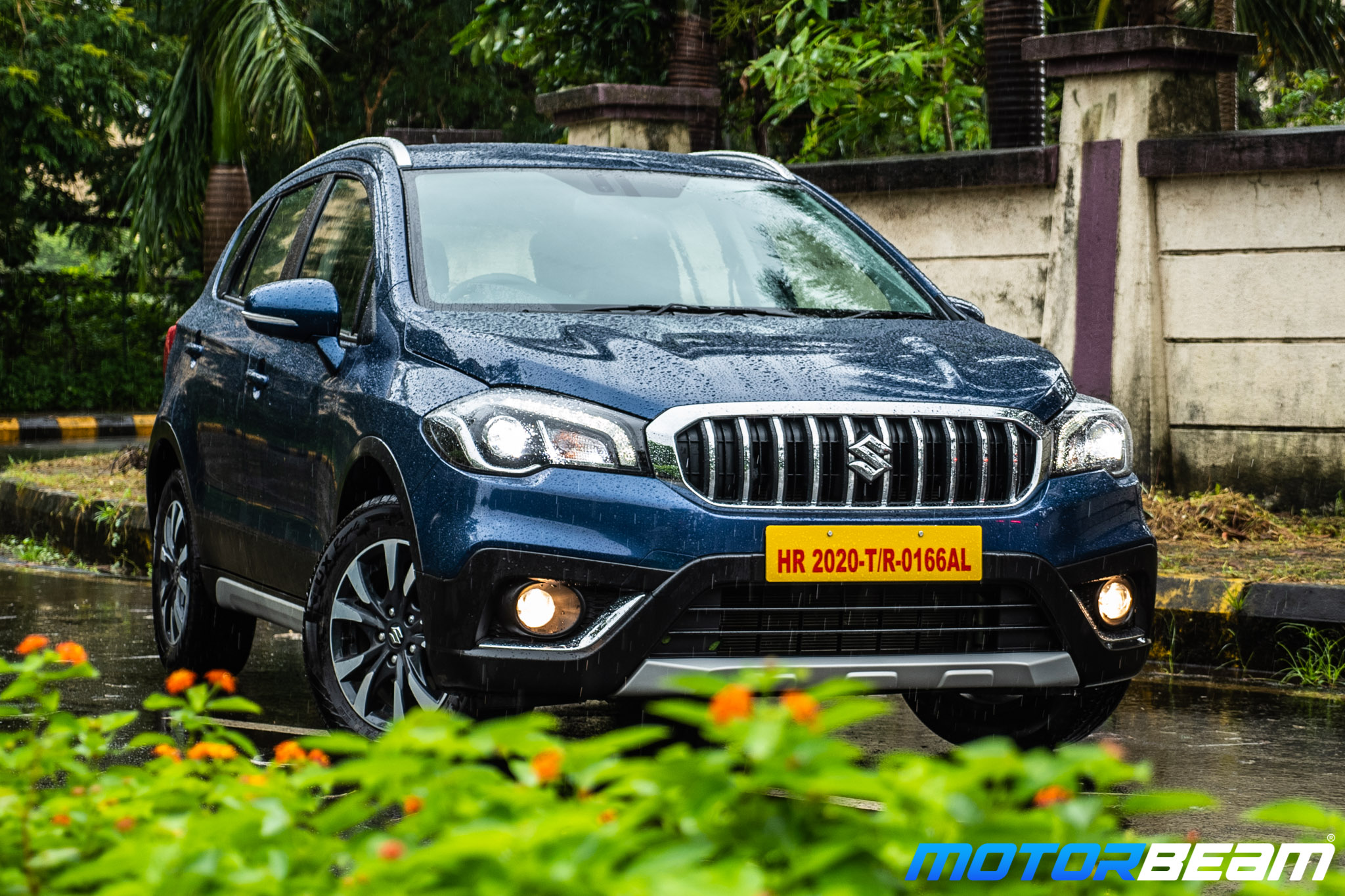 Central government wants to have EV sales penetration of 30 percent for private cars, 70 percent for commercial vehicles, 40 percent for buses, and 80 percent for 2 and 3 wheelers by 2030.
With strong hybrid developments taking shape, Maruti Suzuki will discontinue its current lone mid-size SUV S-Cross soon. The move comes in the wake of S-Cross' poor contribution to the company's overall SUV sales.
Averaging just over 20,000 units every year, the S-Cross stands nowhere close to what the competition does in the C+ segment whose yearly market share is over 5 lakh units.
With S-Cross getting pulled, Maruti Suzuki is planning to create more sub-segments within the C and D segments like what it did with the hatchbacks. It feels that when the volumes go up, people start looking for something unique in that segment.