Maruti Suzuki Swift Turns Five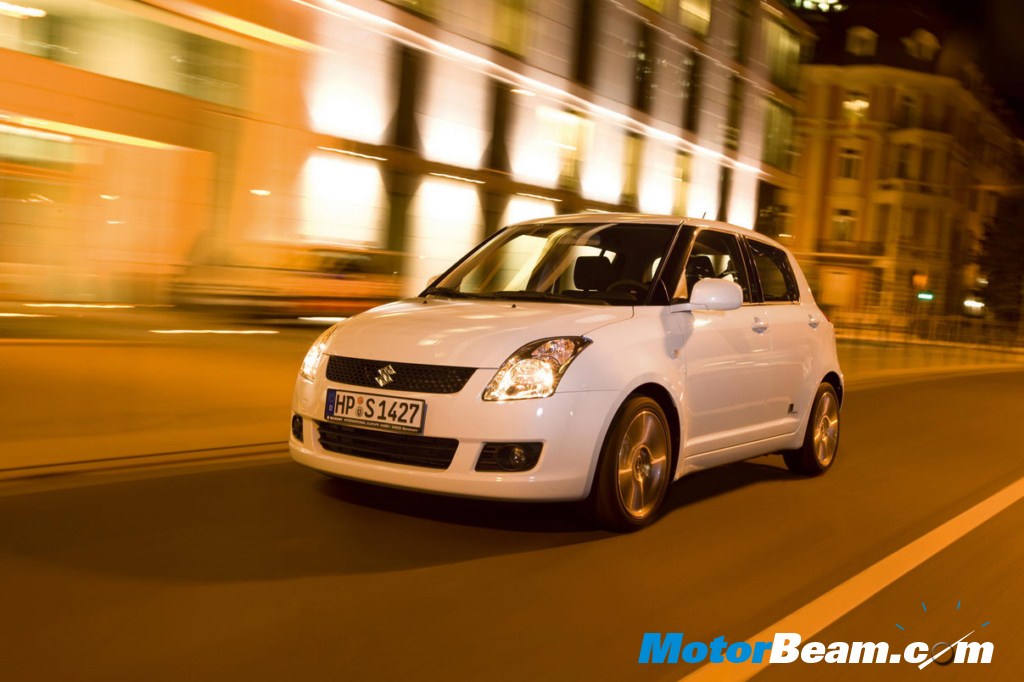 The Swift was launched in India on May 25, 2005. The car seemed destined to succeed from the day it was born. Nearly 16,000 customers had placed advance orders for the Swift even before it was unveiled and its price made public. It won a bagful of awards that year, including all the car-of-the-year awards in India. The international editions of Swift similarly won awards in markets across the world. In these five years, more than 4.5 lakh Swift cars have been sold in India. As a part of Swift's birthday celebrations and to commemorate the landmark, on Sunday, May 30, Maruti Suzuki will attempt to set a new World Record by bringing together the largest gathering of Swift cars in three cities – Delhi NCR at Gurgaon, Mumbai and Sriperumbudur at Chennai – simultaneously. This will be a first-of-its kind attempt in India and of its size anywhere in the world.
In the early days of the brand, nearly 5,000 Swift cars were produced every month, an ambitious number for a car in that segment. In these five years, the Company has had to regularly scale up capacity and production to meet unmet demand for brand Swift. Today, driven by customer demand, Maruti Suzuki manufactures over 12,000 Swift cars in a month (including the diesel versions). Five years ago, it was hard to conceive that customers of small cars in India would be willing to pay a premium for a small car. The Swift successfully challenged that perception and defined what is now popularly known as the premium A2 segment of the Indian car industry.
Part of the reason for Swift's success is that its journey coincided with a transforming India. In the last five years, customers have become more assertive, aware and demanding. They seek the best the world has to offer, while retaining 'Indian' values of reliability, fuel efficiency and low cost of ownership. The Swift has successfully balanced these demands. The Swift is also special because this was the first time when Maruti Suzuki engineers worked in collaboration with Suzuki engineers in Japan to design and develop this car. Thus, the Swift launched in India was a global model, sensitive to requirements of Indian customers. The knowledge and exposure gained with the Swift enhanced the R & D capability of Maruti Suzuki, and enabled the Company to launch more India-sensitive models and face lifts in these last five years.