Maruti Suzuki To Launch Innova Rivalling MPV In 2017
It's not secret that Maruti Suzuki is planning a product offensive. Being India's largest automobile manufacturer since a long long time, Maruti Suzuki has a big responsibility on its shoulders, to maintain the numero uno spot amid challenges from other highly successful car makers. To fend of attack from rivals, Maruti Suzuki is always looking at entering new segments. The company will enter the compact SUV segment in 2015 and in 2017, Maruti Suzuki will launch an Innova competitor in India.
Maruti Suzuki has codenamed the Innova rivalling MPV as RX and the entry into utility vehicle has been prompted by the success of the Ertiga and the fact that UVs grew by 52% last year while the overall car market only grew by 2.15%. Most importantly, 25% cars sold in India in the last fiscal year were MUVs, showing the increasing demand for the multi-purpose offerings. The RX MPV's development was signed off earlier this year and the development of the vehicle has already commenced.
The Maruti Suzuki RX MPV will be a 8-seater and will be powered by a high-capacity diesel engine (above 2000cc). The new diesel engine is under development by Suzuki engineers in Japan. No petrol model is likely to be offered as demand for petrol UVs in that price segment is low. However Maruti Suzuki does have petrol engines which it can easily plonk in the upcoming MPV. Maruti Suzuki will undercut Toyota's Innova with the RX but by the time the company brings out their first ever large sized MPV, Toyota would have updated the Innova through the next generation model.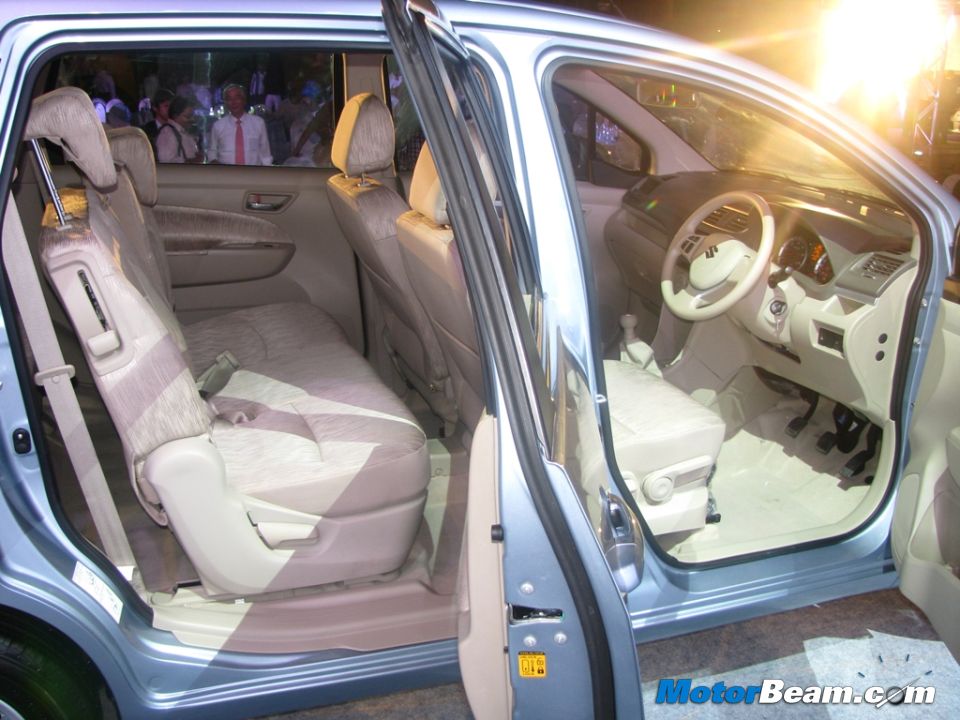 Source – LiveMint