Maruti Testing Volkswagen Golf TDI In India
Volkswagen claims that the new generation 2.0-litre TDI Evo diesel emits 80% less NOx in the real-world driving scenario.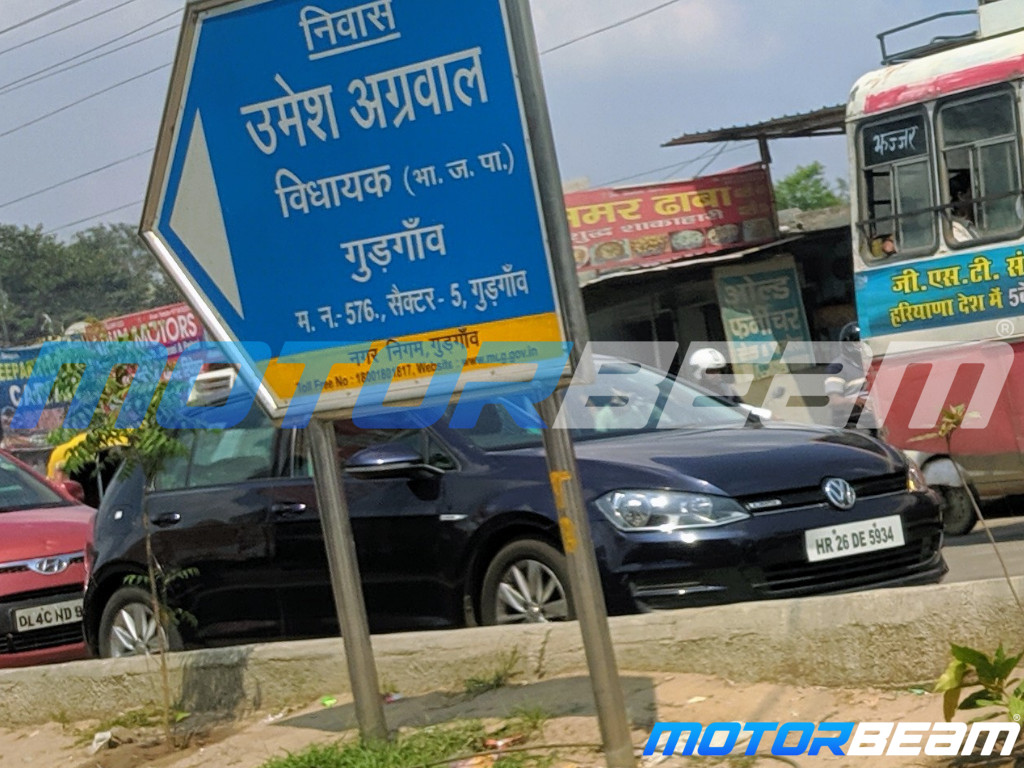 India's largest automobile manufacturer created quite a stir in the automobile industry when it decided to discontinue its diesel engines instead of making them BS6 compliant. Maruti had earlier commented that it is waiting and watching market conditions to introduce a BS6 diesel. Guess who's now been spotted behind the wheel testing Volkswagen's popular oil-burner!
An avid MotorBeam reader, Jasvinder Mehla has spotted the car being tested on the roads of Gurgaon, Haryana. What's interesting about that bit is that the premium hatchback is registered under the name of Maruti Suzuki India. Could the ongoing test hint at the possibility of a Volkswagen-inspired new diesel engine under its hood? Or is the Japanese carmaker merely taking notes? After all, the brand has already announced its plan to retain the bigger 1.5-litre diesel engine while axing the smaller 1.3-litre burners. The company is also scouting options to fill the gap created by their exit via CNG alternatives.
Mr. RC Bhargava, the current chairman of MSIL has said that the conversion cost from BS4 to BS6 for small types of diesel engines can go up to Rs. 2 lakhs. He believes that from an engineering point of view, they have the technology available and everything is doable.
Volkswagen has attracted a fair share of criticism following the Dieselgate scandal but VW now claims that the new generation 2.0-litre TDI Evo diesel emits 80% less NOx in real-world driving scenario compared to its predecessor with the same displacement. The new technology will be apparently found in all TDI engines of the next-generation Golf. In the Passat, it's available with the 2.0-litre TDI Evo motor with 150 PS of power. The Volkswagen Golf lies above the Polo in the company line-up. Though a 180 PS Golf GTD was spotted testing in India last year, the hot-hatch is yet to be available in our country any time soon.
Maruti Testing VW Golf
– A Maruti registered VW Gold TDI was spotted testing in Gurgaon
– Maruti has announced a decision to discontinue diesel engines
– Maruti might retain the bigger 1.5-litre diesel engine for future use