Should Volkswagen Launch The Golf In India?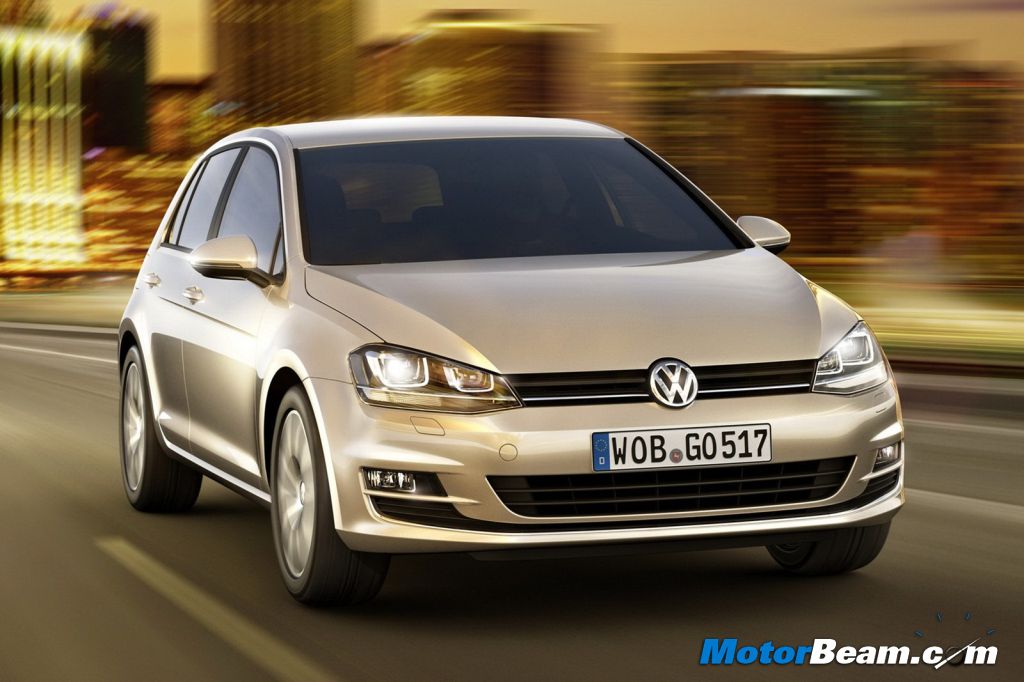 Volkswagen recently launched the new Golf TDI BlueMotion in the European market. The latest Golf stands proud amid various improvements and better performance. Many would question Volkswagen's reluctance to launch their most reliable hatchback Golf in India. However, the German automobile giant has always shyed away from giving an answer. If Volkswagen doubts the success of the Golf in India, then we think it simply shouldn't. Infact, Volkswagen has been in the Indian market for quite some time now and knows the importance of being present in the small car and also compact SUV segment. So should Volkswagen launch the Golf in India? Here's our take.
India has been one of the most important markets for car makers in the past few years. There is demand in every segment from small cars to big SUV's, premium and luxury segments and also sports cars. Volkwagen entered the Indian market with their premium hatchback Polo and were quite reasonably in their venture. In fact the premium hatchback segment which the Golf falls into is seeing increase in demand. The European markets will get to experience the latest version of the seventh generation Golf, the Golf TDI BlueMotion which delivers 31.25 km/l mileage. If India has got to see any Golf on their roads then thats only in the form of some disguise testing.
The 2013 Volkswagen Golf TDI BlueMotion Mk7 is powered by a 1.6-litre four-cylinder diesel engine with an output of 109 BHP of power and 250 Nm of torque. There is a 15 percent improvement in the fuel efficiency and reduced CO2 emissions at 85 gm/km. The fuel saving was possible because of low rolling resistance tires, a start-stop system, brake energy recovery system and larger gear ratios. This Volkswagen offering bears a price tag starting from ($28,255) about Rs. 15 lakhs. Probably this is where Volkswagen is shying away from launching an expensive hatchback in India. While people buying a Rs. 15 lakh plus car in India is no shocker but no one would invest so much for a hatchback.
Maybe switching the 1.6-litre mill for a smaller engine, probably 1.2-litre, and manufacturing the car at their Indian plant with immense localization will help lessen the price of the Golf and then Volkswagen can confidently think of launching it here for us Indians. Post that, we can safely assume that Volkswagen will be content with the sales figures of the Golf in India. But it is easier said than done. However, Volkswagen should seriously consider bringing the Golf in India and should fight back any criteria that deters them from doing so.
[flickr size="center" float="medium"]http://www.flickr.com/photos/motorbeam/7936452808/[/flickr]
[flickr size="center" float="medium"]http://www.flickr.com/photos/motorbeam/7936453526/[/flickr]
[flickr size="center" float="medium"]http://www.flickr.com/photos/motorbeam/7936451356/[/flickr]
[flickr size="center" float="medium"]http://www.flickr.com/photos/motorbeam/7936455524/[/flickr]
[flickr size="center" float="medium"]http://www.flickr.com/photos/motorbeam/7936455744/[/flickr]
[flickr size="center" float="medium"]http://www.flickr.com/photos/motorbeam/7936455094/[/flickr]
[flickr size="center" float="medium"]http://www.flickr.com/photos/motorbeam/7936453680/[/flickr]