VW Golf TDI BlueMotion Returns 34.24 km/l On Mileage Trip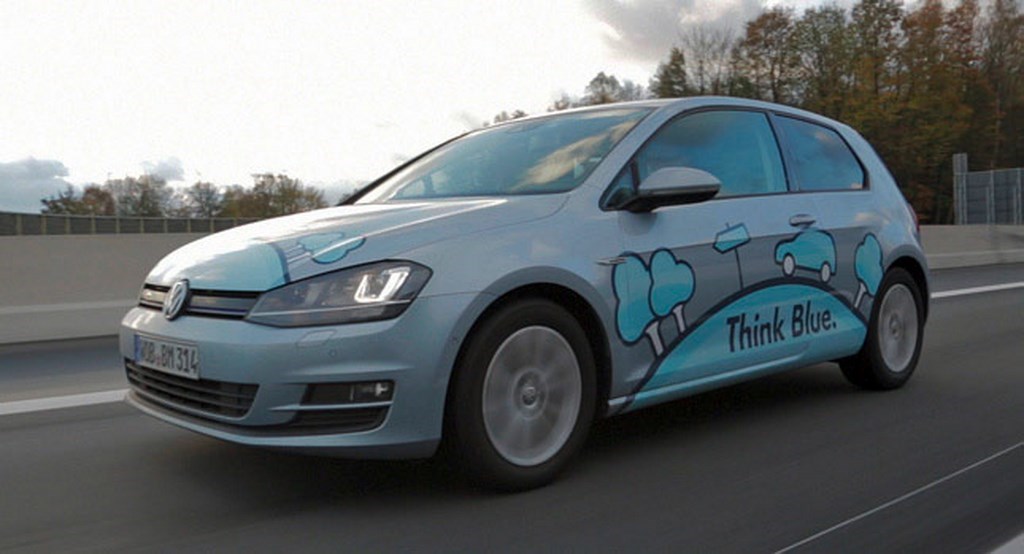 Yesterday we reported about the very fuel efficient Twin Up! from Volkswagen and today we are reporting about another fuel efficient offering from the carmaker. The Volkswagen Golf TDI BlueMotion is the most frugal version of the Golf and it reportedly gives a fuel efficiency of 34.24 km/l. The German automaker had taken the car for a long 1602 kms road trip right from Nantes, France to Copenhagen, Denmark to demonstrate the car's frugal nature. Vehicle inspection company DEKRA supervised the entire trip titled "Think Blue. Eco Ride" and made sure the car made its way from Nantes to Copenhagen without a single refuelling stop.
The Volkswagen Golf TDI BlueMotion was able to complete the entire run on a single tank of fuel, translating into an average fuel consumption of just about 2.92-litres per 100 kms or 34.24 km/l. The entire trip took a driving time of 20 hours and 45 minutes in normal traffic. The Golf BlueMotion has a fuel tank capacity of 50 litres and the car was tanked up at Nantes under the supervision of a DEKRA officer who then sealed the tank. The same tank was again filled up at Copenhagen under the inspection of the same officer and this time the car drank 46.92-litres of fuel. Volkswagen chose the route from Nantes, the "European Green Capital 2013" to Copenhagen, the "European Green Capital 2014" via Paris, Antwerp, Bremen and Hamburg.
The Golf TDI BlueMotion's standard fuel consumption figure is 31.25 km/l based on the NEDC (New European Driving Cycle). The Golf TDI BlueMotion runs on a 1600cc turbo-diesel powerplant that is capable of producing 110 PS of power and 250 Nm of torque (similar to the Vento TDi and Polo GT TDi) right from 1500 RPM. The vehicle has improved aerodynamics, lower weight and a modified 6-speed manual tranny along with low rolling resistance tyres to help boost the car's fuel efficiency. It also features a start-stop system and regenerative braking mode, apart from the frugal diesel engine. VW has no plans to launch the Golf in India, let alone this frugal variant.