Maserati MC20 Convertible Prototype Images Officially Released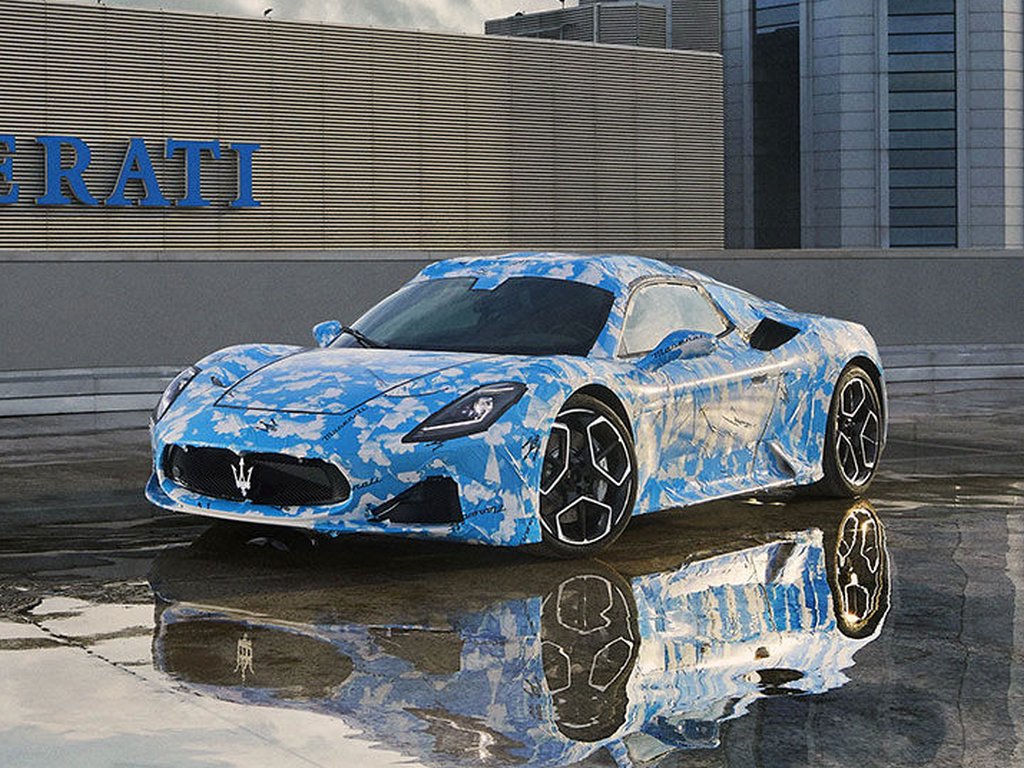 The Maserati MC20 convertible looks set to be revealed next year
Official images of an early prototype of the Maserati MC20 convertible have been released by the Italian car manufacturer recently.
Featuring a cloud-themed camouflage, the cabrio version of the MC20 will also have a carbon-fibre body like the coupe and will make its debut in the near future.
Seen with a hardtop, this mid-engined supercar should be identical to the coupe for the most part. It will have a carbon-fibre tub, scissor doors, LED lights, and the like.
Of course, it will carry a bit more weight due to its convertible mechanism. Expect the MC20 convertible to weigh about 50-70 kg more than the coupe that comes in at 1.5 tonnes.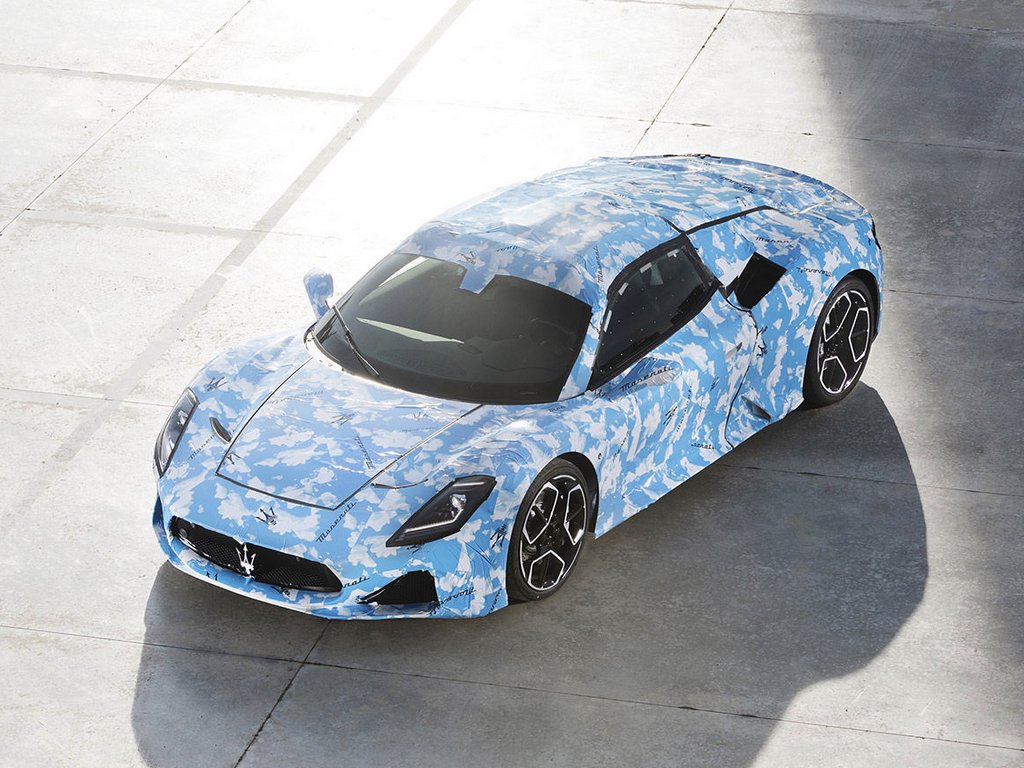 It will be powered by a 3.0-litre, twin-turbo V6 that delivers 621 HP and 729 torques. The motor will be teamed to an 8-speed dual-clutch transmission.
The 0-100 km/hr sprint time (2.9 second) and top speed (323 km/hr) of both coupe and convertible models should be identical. Also, the cabrio variant should also feature the same suspension setup, drive modes, and the feature-rich cabin.
While the Bologna-based manufacturer has not yet revealed when the MC20 convertible will make its debut, it should happen by the middle of next year.
As is the case with most cars of its type, the Maserati MC20 convertible should cost more than its coupe sibling.