Mercedes AMG GT 63S Launched; Priced At Rs. 2.42 Crore
Mercedes has claimed that this was the fastest four-door production car.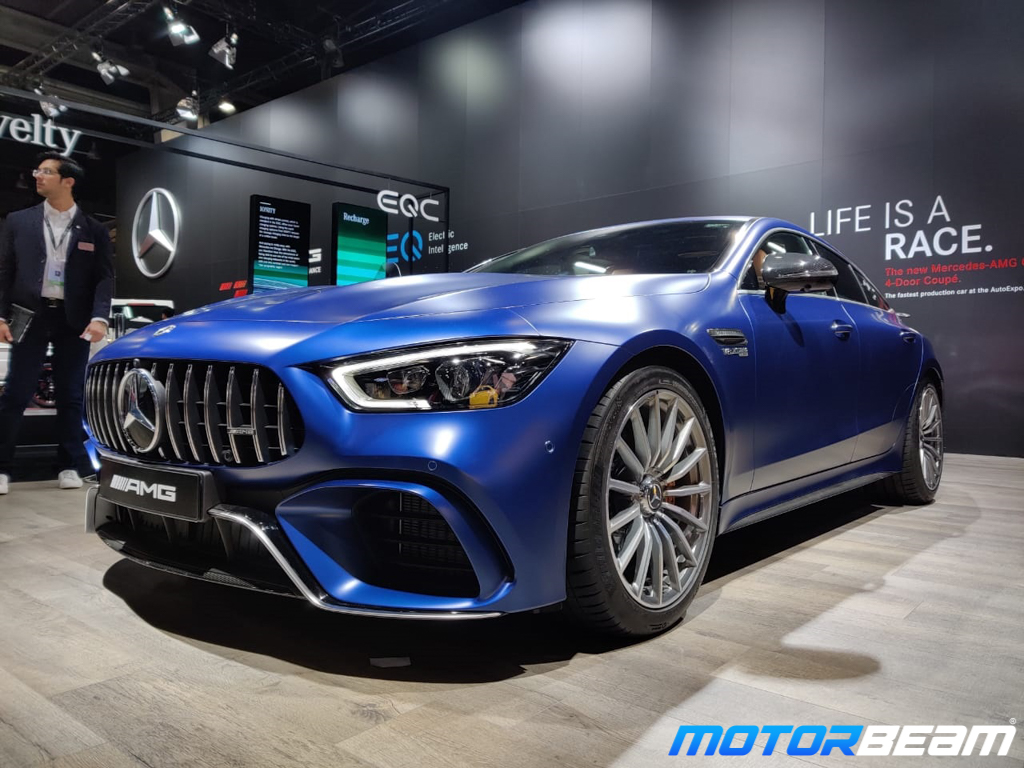 The Mercedes-AMG GT 63 S 4MATIC+ is the top of the line variant of the 4-door sedan that AMG has built from the ground up, instead of enhancing pre-existing products from Mercedes. The GT 63S is a representation of the pinnacle of AMG engineering of the current era. The vehicle has been launched at a price of Rs 2.42 crores.
The Mercedes AMG GT 63S comes with a 4.0-litre bi-turbo V8 that puts out 640 PS and 900 Nm of torque. This, channelled through all 4 wheels can get the 2-tonne car from standstill to 100kmph in 3.2 seconds. AMG has kitted this car with every piece of technology they have. This means consumers get rear-wheel steering, locking differential and a sophisticated 4-wheel drive system that can decouple the front and rear axles for a "Drift Mode".
The car gets some of the latest infotainment technology from Mercedes. Note that this is not the MBUX version so voice commands are not possible. The car gets a comprehensive ambient lighting system and has premium interior materials. The car, like all the 'GT' series cars, has been tested and developed at the Nurburgring Nordschleife for ride and handling. The Mercedes AMG GT63S 4 Door represents the best of AMG engineering, hence it demands top dollar.