Mahindra Atom EV Revealed At 2020 Auto Expo
Mahindra's EV Quadricycle aims to replace auto-rickshaws as an urban mobility solution.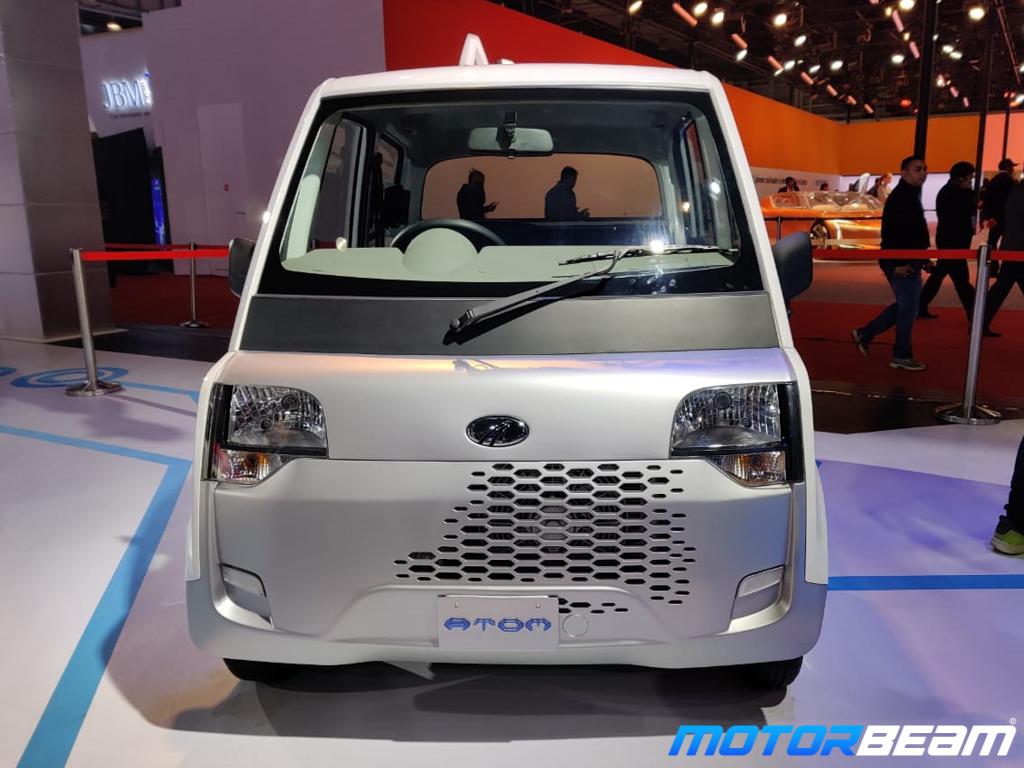 Mahindra revealed a super-compact, interesting-looking vehicle called the Atom at the Auto Expo. The Atom will be positioned as a Quadricycle – a cross between a three-wheeler and a four-wheeler. Mahindra says that the Atom will provide the agility of a three-wheeler while being as safe as a car because of the enclosed cabin and monocoque construction.
The Atom will be offered only in an electric powertrain. Mahindra will be using their in-house tech to power the Atom. Details of the same are very thin and we would update as soon as we get some clarity.
The Atom has an exaggerated cube shape that looks a bit polarizing. But the tall body has ensured decent space on the inside. The small wheels and basic taillight cluster hints at the cost-cutting of the Atom. Space is the highlight on the inside but the rest of the interior remains very bare bones. The displayed vehicle seemed to have air-conditioning. It also features a mobile docking station and a rear entertainment screen for the passengers. The Atom will be a strict three-seater.
No details regarding pricing and launch have surfaced. Mahindra may wait for the commercial mobility market to mature before bringing the Atom into full production. The Atom has the Bajaj Qute as its chief rival at the moment. With growing electrification and need for advanced mobility, we could see the Atom and such Quadricycles sooner than later.