Mercedes AMG GT India Launch In Last Quarter Of 2015
Mercedes-Benz has replaced the SLS AMG with the AMG GT and the sports car will be launched in India in the last quarter of 2015. It will be available in two variants – GT and GT S.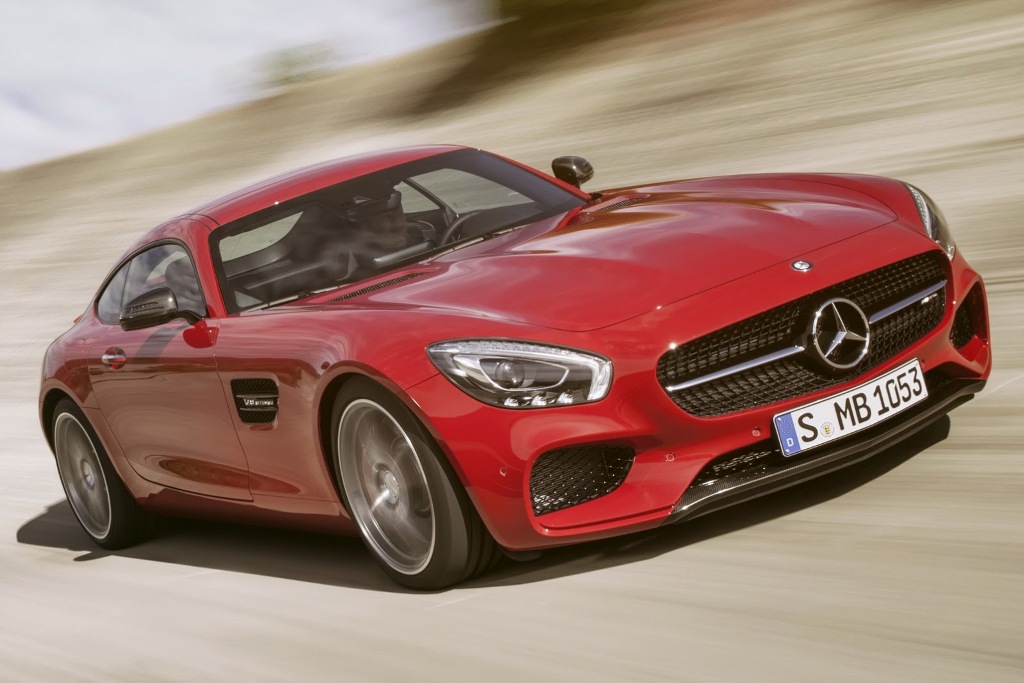 The Mercedes AMG GT was unveiled to the world in September 2014. This sports car is the replacement for the now-discontinued SLS AMG. Sure, the AMG GT looks killer and it takes the hotness of the SLS one step further. We have confirmed that the AMG GT will not be launched in India in March 2015, instead it will be coming in the last quarter of the year. Mercedes has shown a lot of aggressiveness in launching all its latest products in India and it is good to know that they are also considering the niche segment to be important for them. The AMG GT comes with a lot of new technology and features and it carries its DNA right from Mercedes' older racing days.
Talking about looks, the Mercedes AMG GT is a beast and every angle of the exotic looks superb. The front of the vehicle looks derived from the SLS AMG. The grille is massive and holds the huge three-pointed star. The air dams in the front bumper have been given a unique styling which quite stands out. The side profile looks undeniably beautiful with the long hood and the small cabin roof which gradually tapers off at the rear. The rear of the AMG GT is slightly bland but the tail lights look dope. The sporty theme is carried over to the interiors too. Mercedes has incorporated a new steering wheel and the overall layout of the dashboard and centre console looks futuristic.
The Mercedes AMG GT is powered by a 4.0-litre V8 bi-turbo engine. The sports car will be available in two variants – GT and GT S. The GT variant will give out 462 HP of power with the 0-100 km/hr sprint taking 3.9 seconds while the GT S will churn out 503 HP of power and 0-100 km/hr will take just 3.7 seconds. Top speed on the GT is 305 km/hr while the GT S will manage 310 km/hr. The Mercedes AMT GT will be launched in India at an approximate price of Rs. 2.5-3 crores (ex-showroom) and it will compete with the Porsche 911 GTS, Jaguar F-Type Coupe R and Audi R8. The SLS AMG sold in good numbers in India so it will be interesting to see how the new AMG GT performs.
Meanwhile checkout this new TVC of the Mercedes AMG GT where it mocks the Porsche 911.
[youtube:https://www.youtube.com/watch?v=745ApnhDp4s 540 375]