Mercedes-Benz Unveils Hot A45 AMG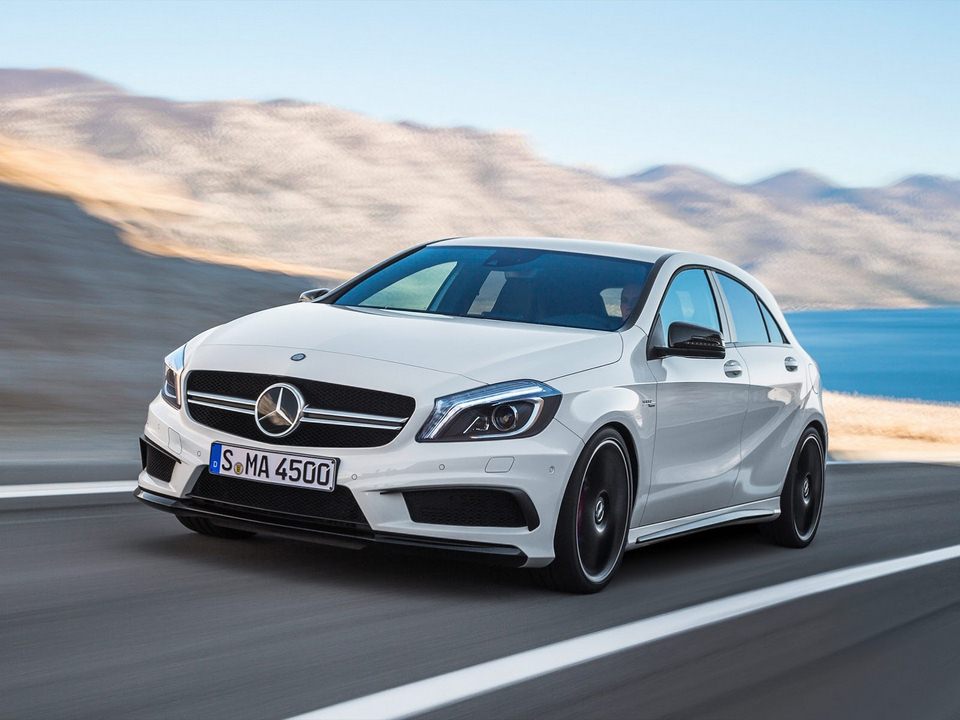 The Mercedes-Benz A45 AMG will be unveiled at the Geneva Motor Show in March 2013, but this is a preview of the amazing new performance hatchback from Mercedes. This car, based on the humdrum A-Class, features many changes to the whole vehicle to make it more powerful, faster and involving to drive. The A45 AMG features a 350 BHP engine. It is a highly tuned and re-worked version of the 2.0-litre turbocharged Mercedes-Benz petrol engine, which produces a mind blowing 450 Nm of torque.
The Mercedes-Benz A45 AMG boasts of an AMG SPEEDSHIFT DTC 7-speed dual-clutch gearbox. The A45 uses Mercedes' new 4-wheel drive system, the 4MATIC, which has been specially modified for front-wheel drive cars. Many changes and modifications to the chassis have been made to make the A45 stiffer for better handling and stability. The A45 AMG has a wider track and features a new suspension system, tweaked steering system, updated electronic aids as well as bigger and stronger brakes.
In the looks departments, the A45 varies only just from the A-Class with AMG Sport Styling Pack. The A45 gets glossy black front lip spoiler and side trims, a new twin-bar grille at the front and twin trapezoidal exhaust tips at the back. The A45 AMG gets very sporty new black alloys as well. The A45 AMG will go on sale later this year in Europe and few other markets, but not in the USA. Whether this amazing small sporty AMG will make it to India is not known. However Mercedes will launch the A-Class in India later this year.