Mercedes-Benz G Wagen Launched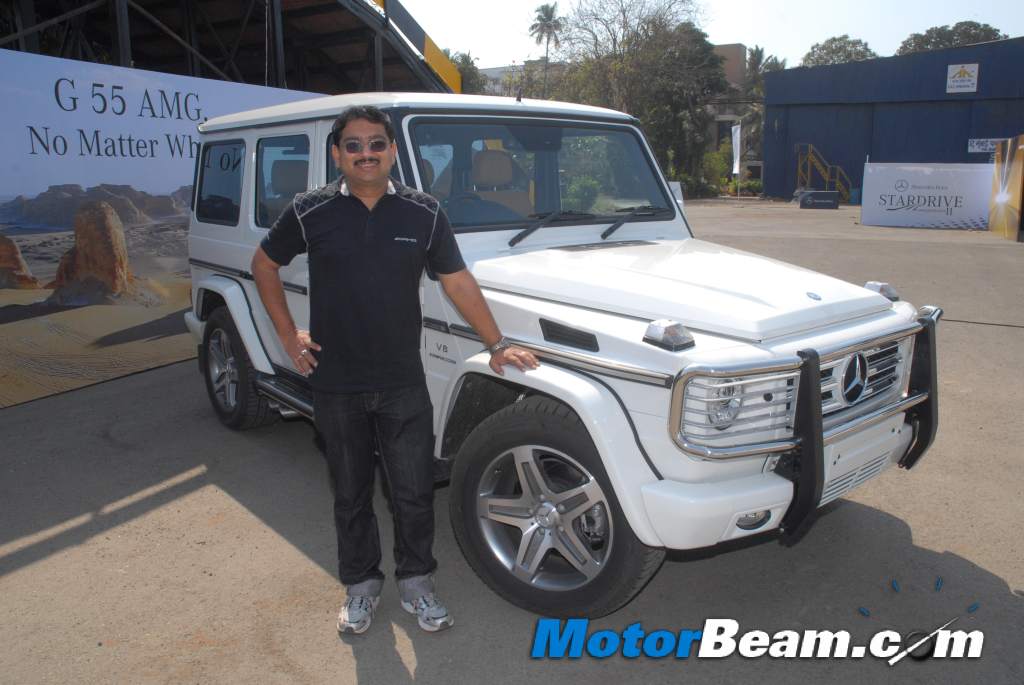 Mercedes-Benz has launched the G-Wagen in India today, priced at Rs. 1.1 crore (ex-showroom, Mumbai). The G in this new Mercedes-Benz stands for Geländewagen, which is German for cross country vehicle). The company has launched the G55, which has a AMG tuned 5.5 liter petrol V8 producing 507bhp at 6100Rpm and 71.4kgm of torque at 2750Rpm. Weighing 2500kgs and mated to a 5-speed automatic gearbox, the G55 reaches 100kmph mark in 5.5 seconds. Mercedes-Benz India has received 12 bookings already. The 31 year old design of the G-Wagen should not fool you to believe the G55 lacks technology. The G-Wagen features permanent all-wheel drive with three locking differentials, latest-generation COMAND APS Mercedes telematics, reversing camera, rear seat entertainment, ESP, TCS and very powerful brakes.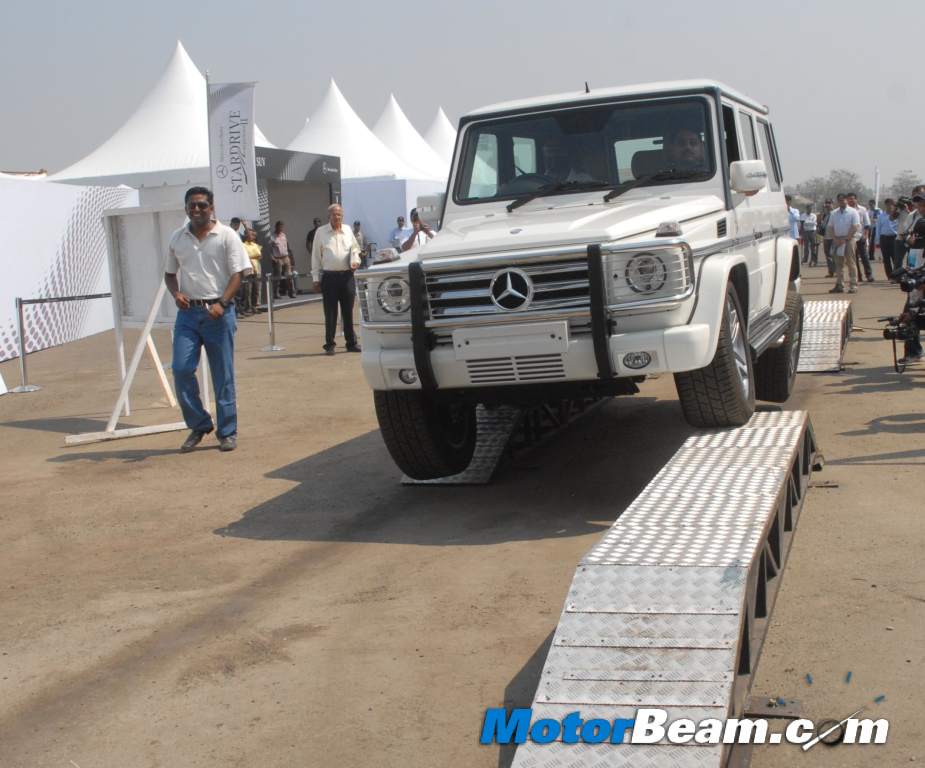 The AMG version also sets the pace where handling safety and comfort are concerned. The Electronic Stability Program has a modified, highly efficient control unit. Its integrated lateral acceleration control allows the more precise recognition of extremely dynamic driving manoeuvres to optimise the stability of the vehicle. The G 55 AMG is also equipped with Hill Start Assist. If its sensors detect that the vehicle is stopping on a gradient, the brake pressure is briefly maintained so that the G-Class cannot roll backwards. The driver has enough time to switch from the brake pedal to the accelerator. The advantage is that in most situations, this makes it unnecessary to engage the parking brake.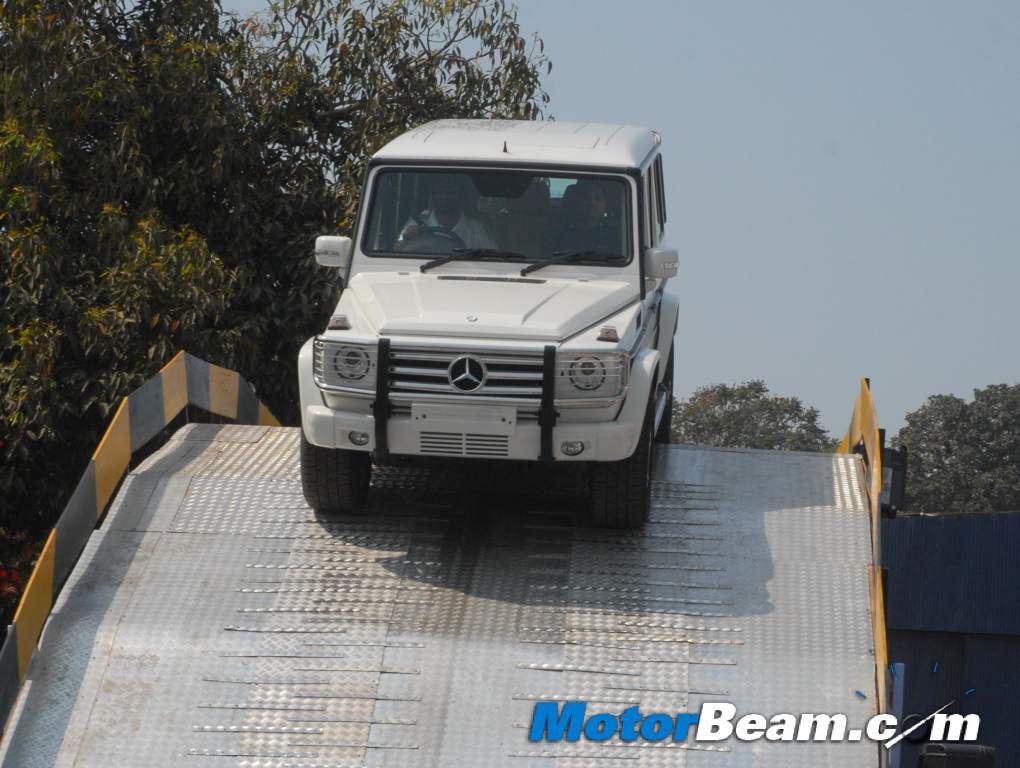 The G 55 AMG is distinguished by its design refinements. The most obvious feature at the front end is the radiator grille with its three prominent horizontal louvres painted in the vehicle colour with exclusive chrome inserts. When viewed from the side, the eye is drawn to the new, high gloss titanium grey 19-inch AMG light alloy wheels in a 5-spoke design. With a width of 9.5 inches and size 275/55 R 19 tyres, they fill out the wheel arches. The standard AMG body styling continues to include bumpers painted in the vehicle colour and flared AMG wings. Beneath the stainless steel running board on each side, the two oval, chrome-plated twin tailpipes of the AMG sports exhaust system are an unmistakable indicator of the power potential residing in the supercharged AMG 5.5-litre V8.