Mercedes India Offers Cloud-Based Apps For Cars With COMAND Online
The cloud-based apps were first introduced on the recently launched E-Class Cabriolet as well as the CLS 250 CDI and have been extended to the S-Class, ML-Class, GL-Class and all AMG models.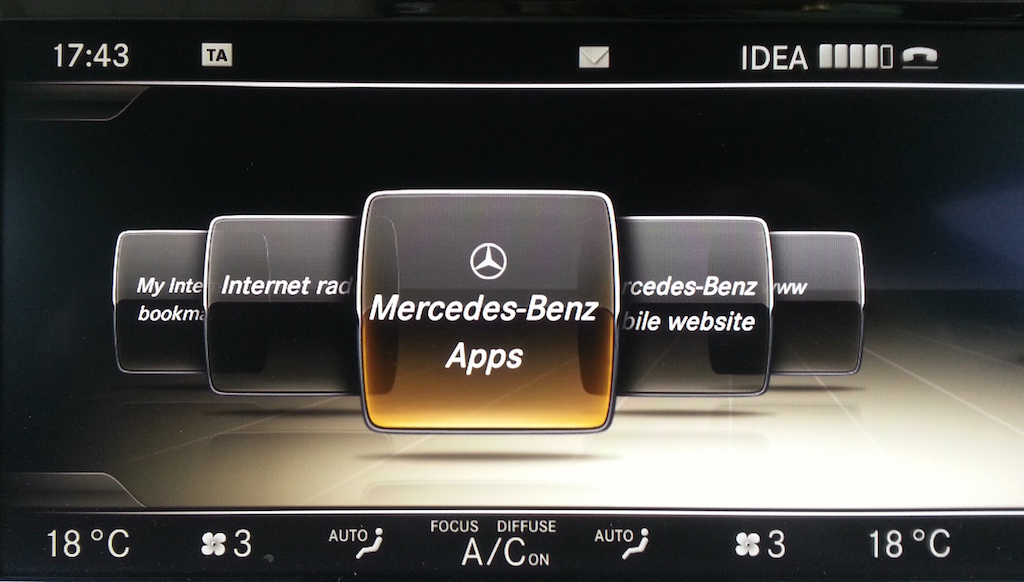 Taking car internet connectivity to a new level, Mercedes-Benz India has introduced a host of apps on the S-Class, GL-Class, ML-Class and all-AMG models equipped with COMAND Online system (New Telematics Generation (NTG) 4.5 and above (NTG 4.5, 5*1 and 5*2). The online apps were first introduced on the 2015 E-Class Cabriolet and CLS 250 CDI models that were launched earlier this year and have been extended as a standard offering on the new cars and can also be accessed by existing customers with COMAND Online system.
In addition to web browsing, the Mercedes-Benz Apps portfolio in India comprises of the 'Mercedes-Benz Radio' that is an exclusive web radio that comes with selective content created for Mercedes owners. The 'TuneIn Radio' app covers 1 lakh real radio stations and 4 million on-demand programs and podcasts from around the world. Then there is the 'Weather' app that allows to view nationwide weather and can also move the map to display a specific location. The 'News' app provides access to worldwide news while the text-to-speech function allows the driver to listen to the news without having to look at the screen, causing a distraction while driving.
The Apps service comes with 'RSS Newsfeeds' that helps subscribers stay informed about the current news and helps manage their subscriber feeds. The app also comes with RSS Reader service that will scan the news headlines and mark them for future reading or will read articles aloud to the driver in the car. Lastly, the 'HRS Hotel Search' app allows search and selection of accommodation according to various categories and also showcases the price and address of the hotels with the navigation option.
In addition, there is the 'Morningstar Finance' app that is exclusively available only on the CLS-Class and provides customers with global market data which includes over 4,16,000 investment offerings including stocks, currencies and commodities. Customers also get the choice of creating a watch list to keep a tab on their financial plans.
These apps can be accessed via internet data connectivity through a Bluetooth tethered smartphone including the ones from Blackberry, Apple iPhone, Android and Windows-based devices. The cloud-based connectivity enables updates and access to latest apps over-the-air and customers need not go to the dealerships to get their apps updated. Having equipped its premium range with the new app service, the Stuttgart-based auto giant will be offering the apps on other models as well in the future.