Mercedes S63 AMG Coupe Spotted In Pune
The only unit of the S63 AMG Coupe that was imported to the country by Mercedes has been spotted in Pune. The vehicle's launch will probably take place next month.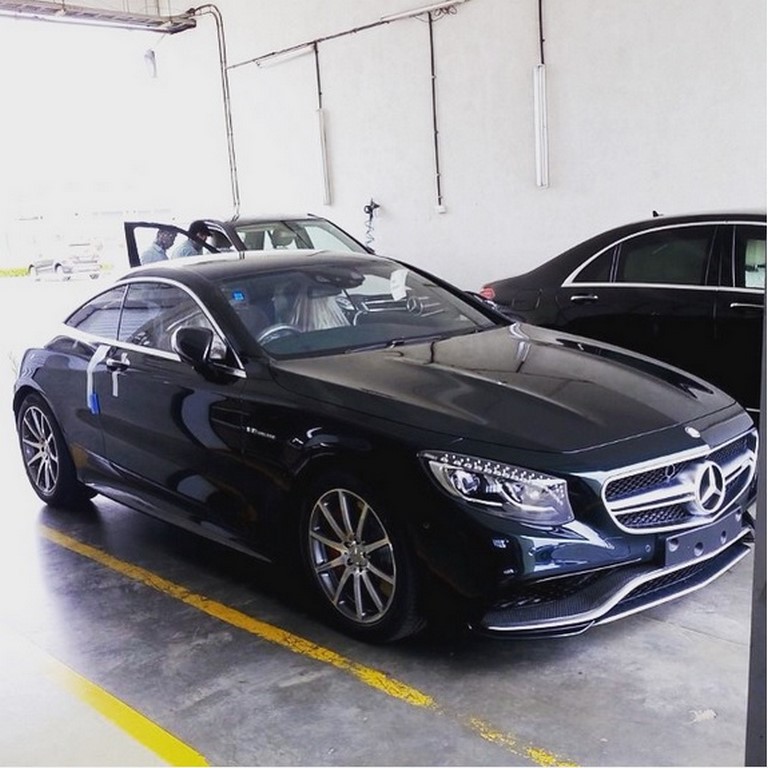 The S63 AMG is probably the best looking Mercedes in the world at present. Based on the recently launched S-Class that has been dubbed as the best car in the world, the S63 AMG coupe takes the S-Class name to another level by offering style, elegance, comfort and outright mind-boggling luxury in one package. After deciding to launch the S63 AMG in India, the company immediately imported one unit of the right-hand drive version to our country from its headquarters in Germany.
The only Mercedes S63 AMG to be imported by the company to India is actually in Pune, where an Instagram user has caught the car and uploaded its pictures on the popular social media website. The car was also spied from the inside, where a picture of the fully-digital instrument cluster was also taken. The S63 AMG does not seem to have clocked many kilometers on the odometer and the vehicle is relatively unused in India. It runs on a huge 5.5-litre M157, twin-turbo V8 engine that generates 577 BHP at 5500 RPM and 900.2 Nm of torque at 2250 RPM. The S63 AMG can hit the 100 km/hr mark from standstill in just 3.9 seconds and can go all the way up to a top speed of 300 km/hr.
Anyhow, no further details can be concluded from the spy pictures and the car is expected to hit Mercedes AMG showrooms by next month. It will go head on with many of Audi's recently launched luxury sports cars in India and will look to lure buyers from Audi to Mercedes' showrooms. With BMW taking it slow at the moment (at least in the mass market segment), Mercedes only needs to worry about Audi's performance in the luxury space, in order to keep hold of the number one spot that they have managed to grab hold of in the segment last quarter.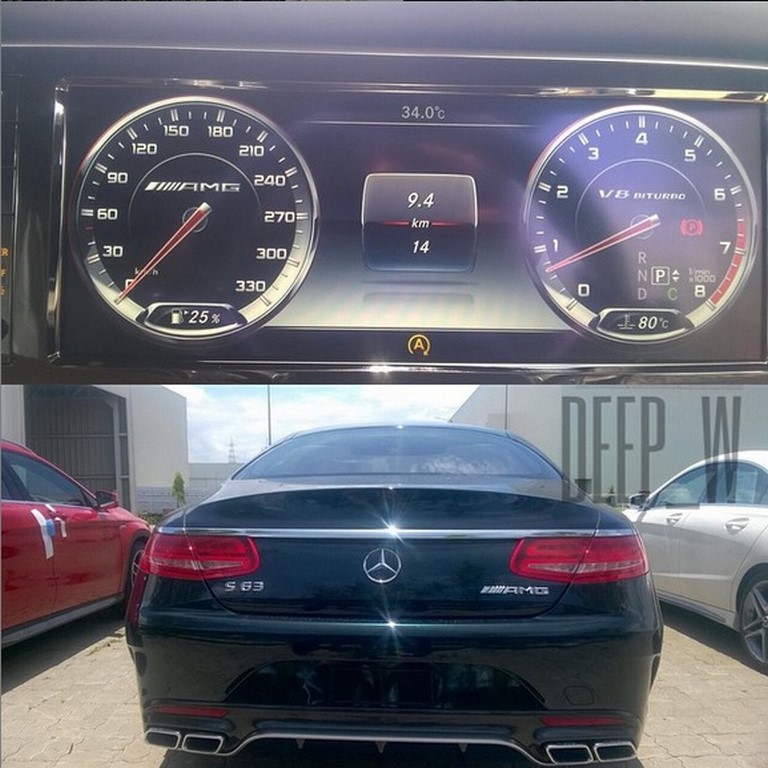 Source – Deepwaghelaphotography on Instagram