Mercedes To Launch G63 AMG In February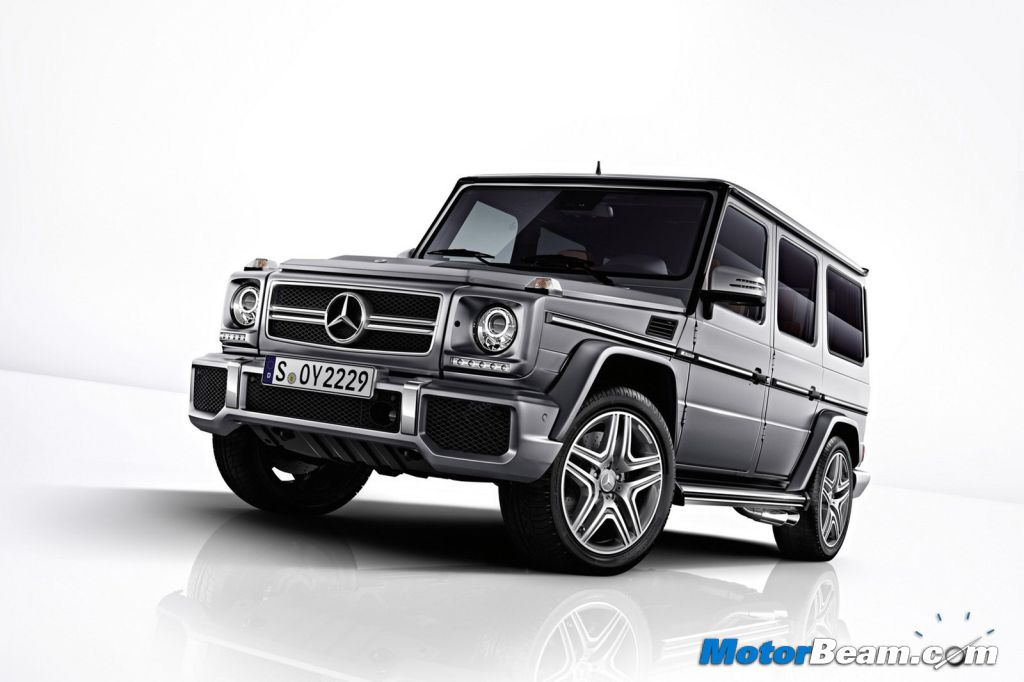 Do you know Mercedes-Benz was planning to discontinue the G-Class brand altogether? But sales of the G-Class in China and Russia have saved the day for this retro-styled modern SUV. Also known as the G-Wagen, this vehicle was first launched in 1979 and is offered with a range of powerplants, including AMG variants, which offer tremendous power to this beast. Mercedes-Benz currently offers the G55 in India and the G63 will replace this variant when it is launched next month. The G63 has already replaced the G55 globally.
So what is different in the G63 AMG over the G55 AMG? Quite a few things as the G63 is the facelifted G-Class, which was unveiled at the 2012 Beijing Motor Show. The facelifted Mercedes G-Class gets minor changes to the exteriors which look more aggressive than before. The interiors have been updated as well and now boast of luxury in a vehicle which looks as rugged as the G-Class. The changes make the G-Wagon even more desirable for the super rich, who want a vehicle which can go anywhere while at the same time offering occupants the best of technology and comfort.
Powering the Mercedes G63 AMG is a 5.5-litre twin-turbocharged direct-injection V8 engine which churns out 536 HP of power and 760 Nm of torque. This gives the G63 AMG a 0 – 100 km/hr time of just 5.4 seconds with the top speed limited to 210 km/hr. The vehicle also has start-stop system as standard and mileage has improved over its predecessor. If this wasn't enough, Mercedes-Benz also offers a G65 AMG, which uses a 6.0-litre V12 motor producing 603 HP of power and 1000 Nm of torque. The G65 AMG reaches 100 km/hr in 5.3 seconds and has an electronically limited top speed of 230 km/hr.
You might think this is too much of power for this boxy SUV but the G-Class boasts of excellent underpinnings which ensures all that monstrous power is channeled effortlessly to the tarmac and off it too. The German car maker will not offer the G65 AMG in India but the G63 AMG is expected to retail at a price of over Rs. 1.2 crore. The vehicle is brought in as a CBU.