Mercedes-Benz Reveals Vision EQXX – I Got Range!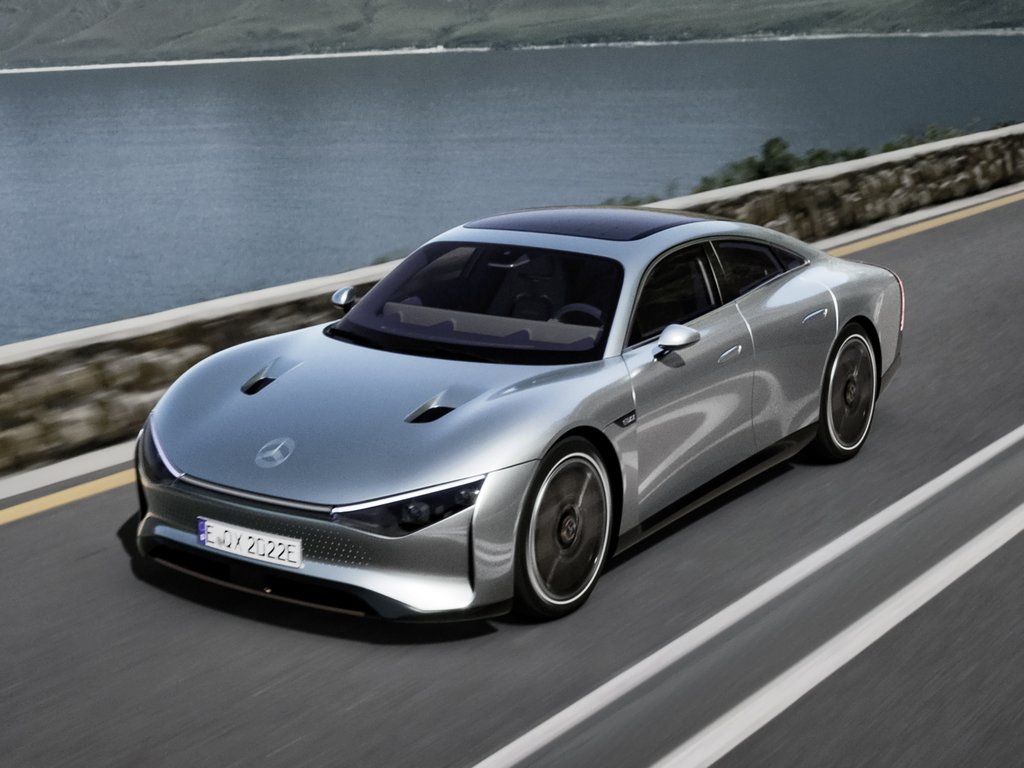 Meet the Mercedes Vision EQXX, a car that has solar cells in its roof
Mercedes-Benz has revealed the Vision EQXX, an electric vehicle that it says takes range and efficiency to a whole new level.
Visually, the EQXX is as stunning as cars come. The long bonnet with vents, sleek lights, small front end, low and long side profile with a sloping roof, and concept car-esque taillight gives it inimitable presence.
Painted in Mercedes-Benz alubeam silver, the Vision EQXX, has according to the German brand an interior featuring lightweight, sustainable materials and organic-inspired design detailing.
With space for 4, the EV has an AMG steering wheel and a one-piece digital dashboard (47.5 inches) spanning from one A-pillar to the other. The car comes with real-time 3D navigation, voice assistant, 4D sound system, and several other new age features.
But since the Vision EQXX is how Mercedes-Benz imagines the future of electric cars will be, it is the electric drive unit of the vehicle, featuring a new generation of silicon carbides, that is most interesting.
Equipped with a 100 kWh battery, the Vision EQXX has a claimed range of 1000 km on a single charge. Working on a 900 V electric system, despite the 150 kW (201 BHP) total power output, the EV uses 10 kWh per 100 km.
This is in part thanks to the car's drag coefficient (cd) value of 0.17 and its weight (1750 kg) that has been kept low (considering the size of the battery used) due to the use of 20-inch magnesium wheels, aluminium alloy brake discs, lightweight subframe, among other things.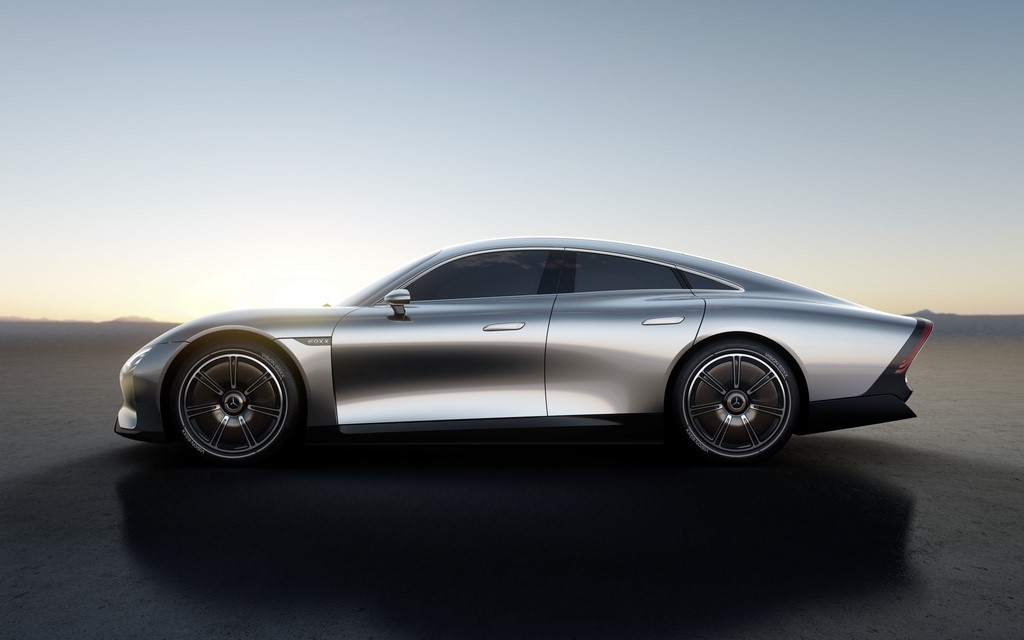 The new battery pack for the Mercedes Vision EQXX has an energy density of close to 400 Wh/l and it weighs around 495 kg. Moreover, the car also has another lithium-iron-phosphate battery.
This pack stores energy generated by the 117 solar cells on the roof of the car. The battery supplies power to a climate blower, the lights, the infotainment system and other ancillaries and under ideal conditions, energy gathered through the solar cells can add 25 km range.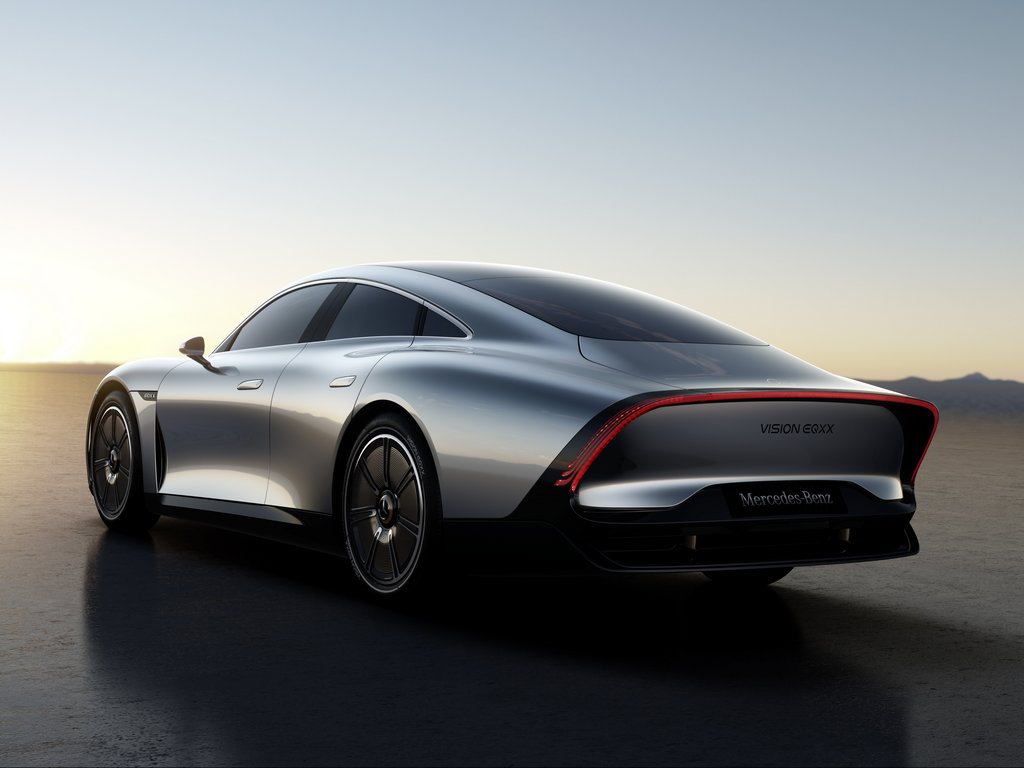 Of course, Mercedes has ensured that the car has proper aerodynamic properties. Apart from the low cd value, the EQXX features shutters on the front bumper that open when things heat up (the outlet is on the bonnet), a retractable rear diffuser and even a battery cooling plate on the floor.
The project began 18 months ago and is one outcome of an ongoing programme at Mercedes. Many of its features and developments are already being integrated into production, including the next-generation of the Mercedes-Benz Modular Architecture (MMA).