MG One Images Released Ahead Of Midsize SUV's Global Debut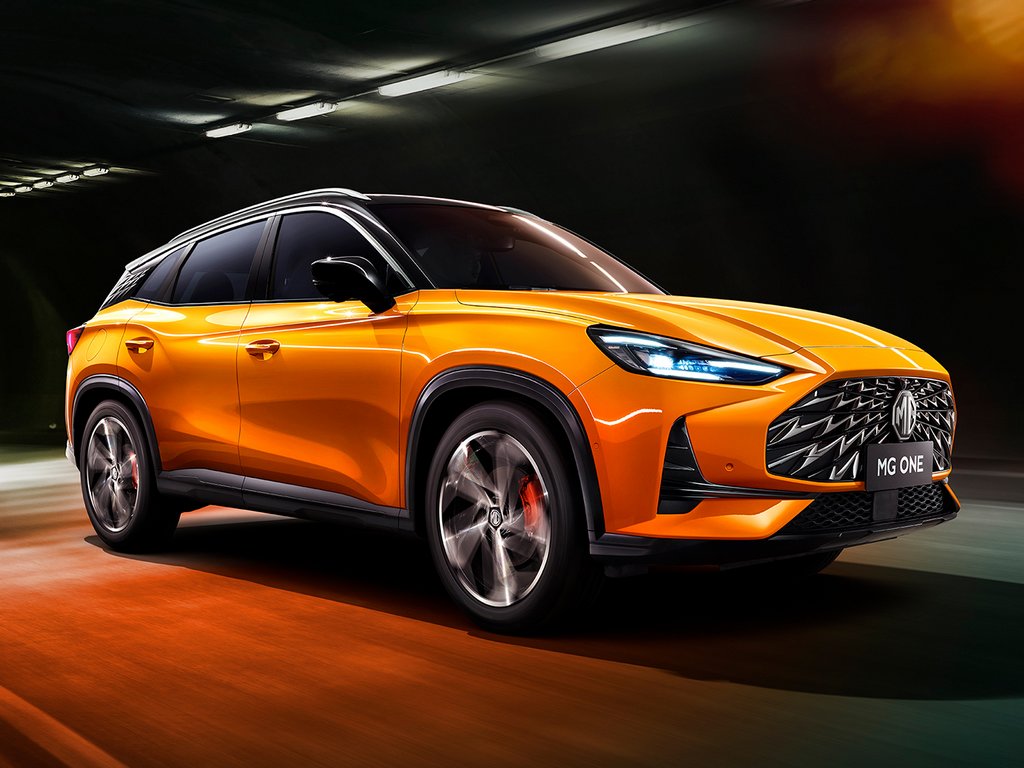 The images of the MG One come one day before the SUV's unveil
MG Motor has revealed the official images of its new midsize SUV named the 'One'. The car will be unveiled on 30th July, 2021.
Based on the carmaker's new SIGMA architecture, the MG One will be launched in 2 exterior variants – Fashionable and Sporty.
It is a stylish SUV no doubt, but looks more Chinese than European. A large radiator grille dominates the vehicles's front profile while the shapely LED headlights and long bonnet add more character.
The bumper has been designed to look sporty, the fenders house squarish wheel arches and the character line is rather unique, for it flows with the bodywork, dipping and rising before connecting with the tail lamps.
Like many cars these days, the MG One images show the midsize SUV will also come with a rising waistline chrome window garnish and a pair of roof rails on the sloping roof which comes painted in black.
Just after the rear quarter glass, MG has also fitted a styling element to the One which also comes with a stylish roof spoiler, curved rear windscreen, split tail lamps, and a neat bumper,
The midsize SUV has a sunroof, and alloy wheels that seem to have been borrowed from Mercedes-Benz. It can even be had with orange-coloured brake calipers.
As mentioned above, the MG One will be launched in 2 variants. The one painted in Bubble Orange is the Fashionable variant which gets a tungsten steel electroplated grille that adopts lightening parameterized design.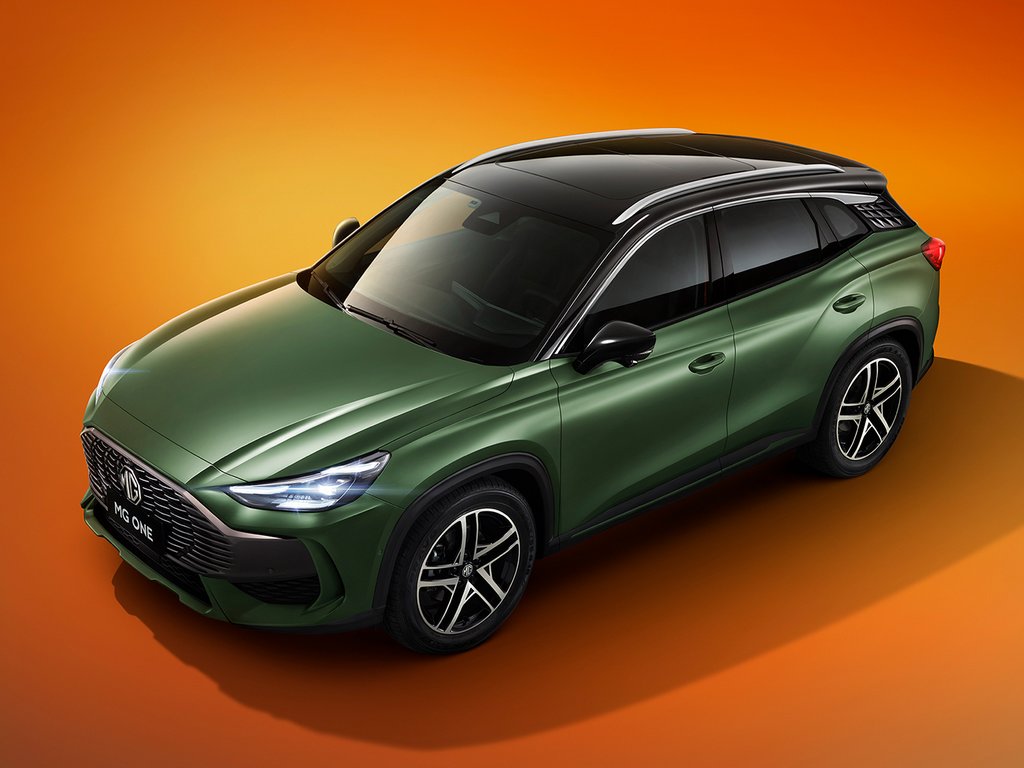 On the other hand, the Sporty trim is painted in Wilderness Green colour and comes with a different (read less flashy) radiator grille and bumper.
MG says each section of the gunmetal grey grille is independently designed to allow buyers to personalise and modify the element.