Mitsubishi GR-HEV Concept Is Plain Ugly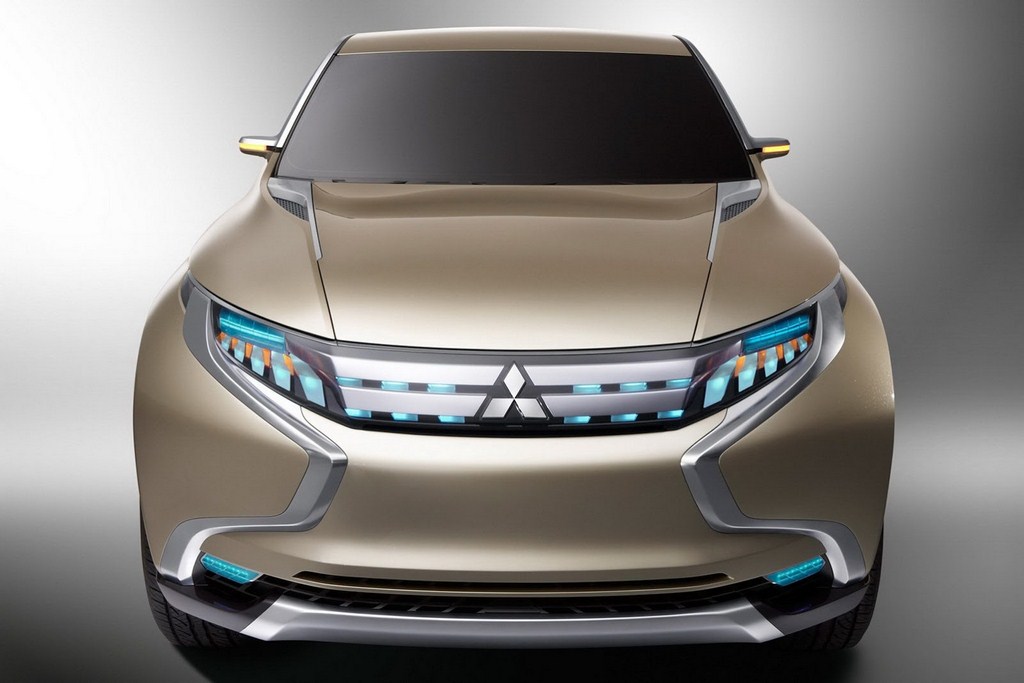 Have you ever experienced a blend of a sedan, SUV and a pick-up truck? Here's Mitsubishi showcasing the GR-HEV pick-up concept at the 2013 Geneva Motor Show. The idea here is to showcase the design language of Mitsubishi's future SUV line-up like the Pajero and Montero. The concept has a controversial styling, some eyes would like it and some won't. The GR HEV pick-up concept with its aggressive styling boasts a rugged stance with some modern design elements like LED lights. However it looks very ugly from the rear.
Apart from the styling, the GR-HEV concept showcases a new eco-friendly powertrain. The concept features a diesel-electric hybrid technology engine that comes mated to a Super All Wheel Control system (S-AWC). It is powered by a 2.5-litre 'clean diesel' engine joining with an electric motor. The automaker hasn't revealed much information about the concept but they claim an impressive low CO2 emission figure of 149 g/km, which is very low, keeping in mind the size of the L200 pick-up truck.
Apart from the L200 pick-up concept, Mitsubishi has also showcased CA-MiEV concept hybrid car at the 2013 Geneva Motor Show with zero CO2 emissions. It seems like Mitsubishi is looking forward for a green future for its product line-up in the international market. In the Indian market, Mitsubishi has managed to sell only 270 units of Pajero Sport SUV and no other product other than that. The Japanese automaker needs to push up its strategy for the Indian market if it wants to boost sales.