Mitsubishi To Launch Attrage Entry-Level Sedan In India In 2016
Mitsubishi will enter the Indian mass market segment with two new offerings including the Attrage compact sedan and its hatched version the Mirage in 2016.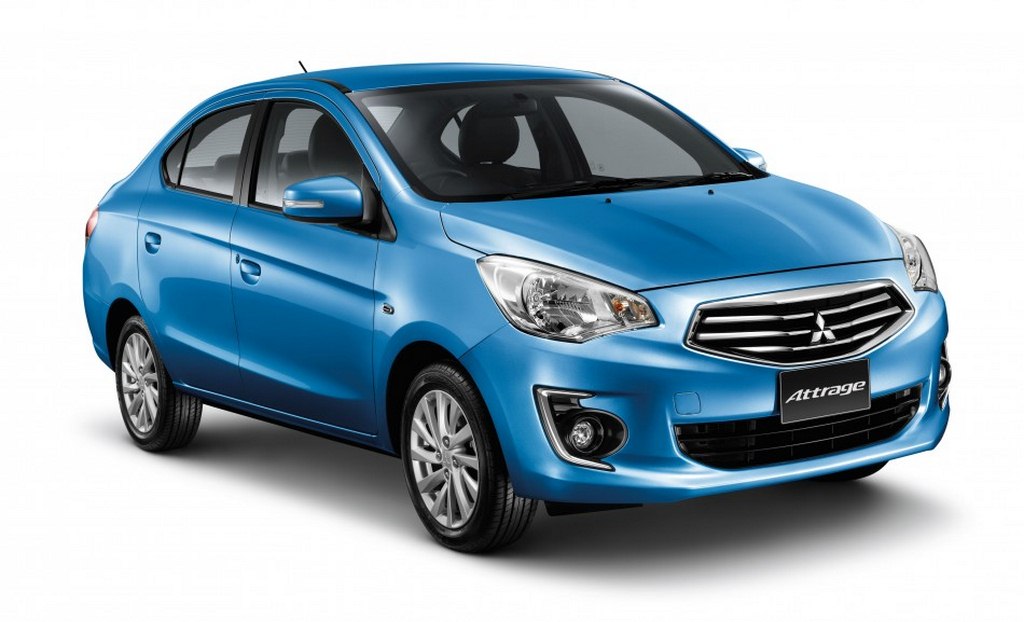 On the sidelines of the launch of the new Pajero Sport Automatic, Mitsubishi spoke about its future plans for India and the intention of bringing two new SUVs next year. However, 2016 will be the year that the company is planning to go offensive and will enter the very competent mass market space in the hatchback and compact sedan segments with its new offerings. The Japanese automaker will first launch the Attrage sedan in 2016, which will be followed up with the launch of its hatchback version the Mirage in the same year.
We have been telling you about Mitsubishi's plans to launch the Attrage in India since two years now, which is essentially a boot equipped version of the Mirage hatchback. Both the models also share the same underpinnings and powertrain. When launched in India, the Attrage and Mirage will be offered with the 1.2-litre 3-cylinder petrol engine under the hood producing 78 PS and 100 Nm of torque, paired to a 5-speed manual gearbox, while a CVT could also be on offer. Internationally, the cars come loaded with automatic climate control, keyless entry, ABS, EBD and dual airbags as part of standard kit.
Mitsubishi's contract with Hindustan Motors (HM) ends next year and the company plans to go solo post the end of a long association. After closing the West Bengal facility earlier this year, HM too shifted the car manufacturing operations to its financial subsidiary including the Tamil Nadu based facility. This in turn finally means that Mitsubishi will bring in more investments in the country and has been working to expand its dealership network across the country that will rise to 48 outlets by March 2015. The automaker also confirmed the Attrage sedan for the US at the LA Auto Show last week, while the company is already selling the car across China and Mexico badged as a Chrysler.