More Details Of 2013 Hyundai Santa Fe Emerge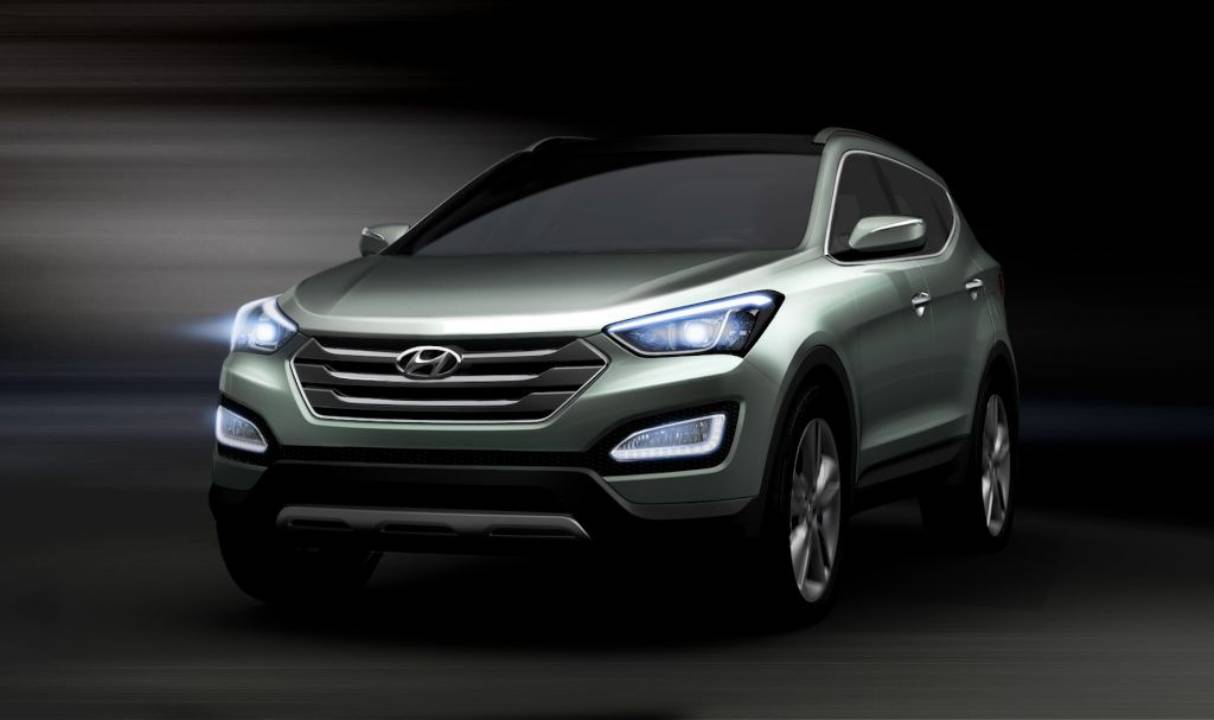 It is no secret that Hyundai will be unveiled the facelift of the Santa Fe at the upcoming New York Auto Show next month. The brochure of the 2013 Santa Fe has now leaked, revealing more details of the flagship SUV from Hyundai. Hyundai is taking the Santa Fe to the next level by adding new and interesting features in the vehicle. Lets start with the looks. The Hyundai Santa Fe now looks more upmarket, with the front end getting the Fluidic styling, while at the rear Hyundai has done a control plus C and control plus V job from the Audi Q7. LEDs have been used in abundance, both in the front as well as the rear lights.
Read the Hyundai Santa Fe Test Drive Review
Hyundai will offer the new Santa Fe in both 5-seater and 7-seater versions. The 2013 Hyundai Santa Fe also features automatic parking, knee airbag, Lane Departure Warning System (LDWS) and BlueLink multimedia interface system which will work similar to Audi's MMI. The 2013 Santa Fe will be available with two engines, one is the 2.0-litre R diesel engine, producing 182 BHP of power and 392 Nm of torque. This engine will be available in 2-wheel drive trim only and might not make it to India.The other engine is one of the most powerful diesel motors in the segment, displacing 2.2-litres and producing an insane 225 BHP of power and 500 Nm of torque.
Hyundai is likely to offer the more powerful 2.2-litre diesel engined Santa Fe in India, in both manual and automatic guise. Hopefully Hyundai has resolved the heavy clutch of the manual Santa Fe, which can become quite difficult to operate in city driving conditions. The 7-seater version will be offered in India and we can expect the Fluidic Santa Fe to be launched in India as early as the first quarter of next year. Hyundai is currently assembling the Santa Fe at its Chennai facility via the CKD route (brought from Korea). The company can thus leverage the saved costs in positioning the Santa Fe aggressively against the current segment leaders, the Toyota Fortuner.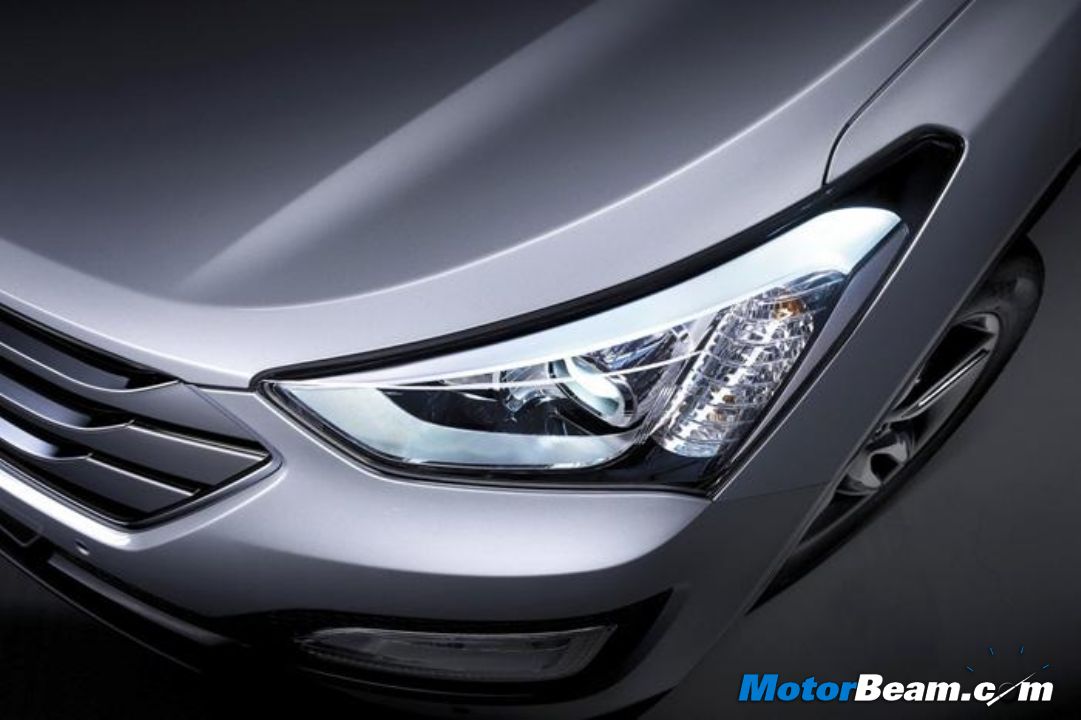 Source – The Korean Car Blog