More On Lamborghini's Mystery Car
Lamborghini released another image of the mystery Lamborghini. The new image depicts part of the vehicle's front end and the black alloy wheel that's wrapped in Pirelli P-Zero tires. There is also a carbon fiber front lip spoiler and the colors of the Italian flag on the car's side vents. However Lamborghini updated the image with a new one in which the background and tire specs have been erased. The Italian flag also seems to have changed.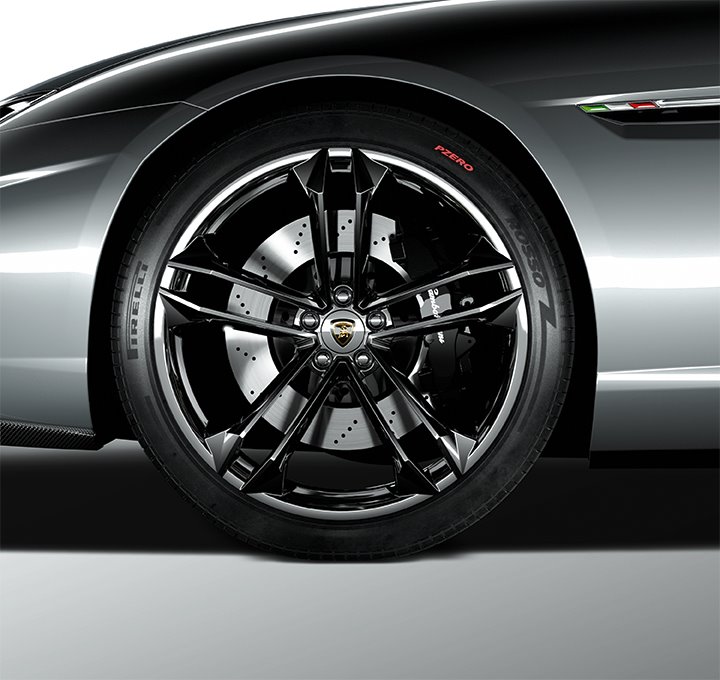 The image with the tire specs reads a front tire size 295/30 ZR19, which is pretty big if you consider that the Gallardo LP560-4 and Murcielago LP640 are equipped with 235/35 ZR19 and 245/35 ZR18 sized tires up front respectively. Any guesses to what this car could be, we think it has a front mounted engine.