Royal Enfield Adds More Accessories For The Classic Range
Royal Enfield has introduced a lot more accessories intended for their Classic portfolio.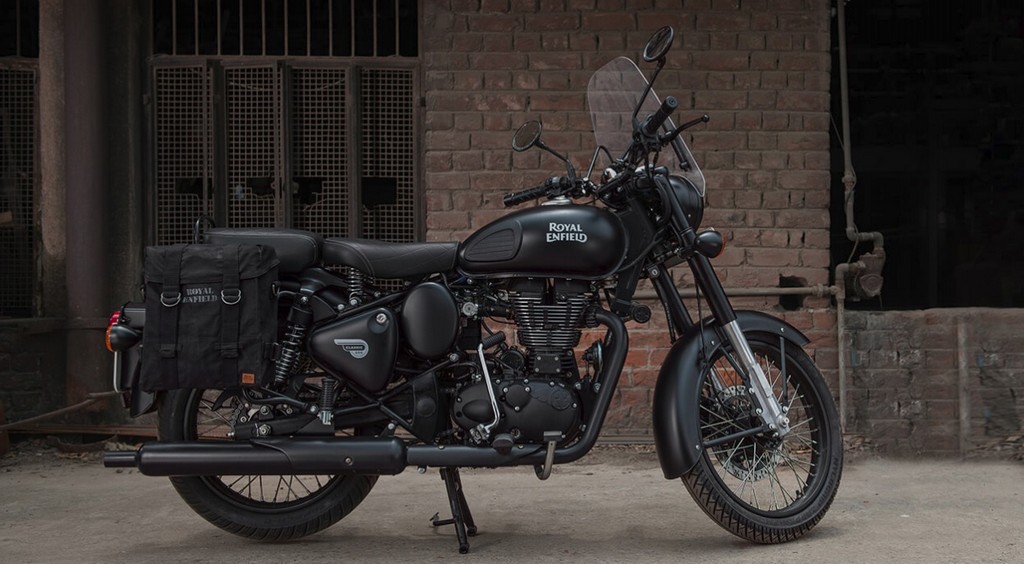 Motorcycle accessories are mainly aimed towards the customisation of a motorcycle. However, these accessories also have a certain cosmetic as well as usability value. Every manufacturer adds a host of accessories for the motorcycles they introduce in the market. Same is the case with Royal Enfield. RE has revealed more accessories now for their Classic range after the addition of alloy wheels for the Classic and Thunderbird series.
The company has also announced several protection focused accessories. These bits will provide protection to the rider as well as the motorcycle in case of a fall. The package includes several different designs of crash guards and also a headlight grille. The headlight grille is also seen on the newly launched Bullet Trials Works Replica. Not only these, RE is also selling a water-resistant motorcycle cover.
Now coming to the cosmetic accessories. These include machined front disc-brake master cylinder cover and an oil filler cap. The accessories can be purchased from any Royal Enfield dealer in the country but will be subject to availability. However, the buyers can also customise their motorcycles on the company's website using the parts which are available.
RE Classic Accessories
– Headlight grille – Rs. 1,200/-
– Crash guard (Octagon chrome) – Rs. 2500/-
– Crash guard (Octagon black) – Rs. 2300/-
– Crash guard (Trapezium black) – Rs. 2100/-
– Crash guard (Air Fly chrome) – Rs. 3550/-
– Crash guard (Air Fly in black) – Rs. 3750/-
– Crash guard straight (Chrome) – Rs. 2500/-
– Crash guard straight (Black) – Rs. 2200/-
– Water resistant bike cover (Blue) – Rs. 900/-
– Water resistant bike cover (Black) – Rs. 975/-
RE Classic Touring Accessories
– Pannier mounting kit (Left side) – Rs. 1600/-
– Pannier mounting kit (Right side) – Rs. 1200/-
– Luggage rack – (Chrome finish)- Rs. 2850/-
– Luggage rack (Black finish)- Rs. 2400/-
– Soft panniers – (Right side) – Rs. 3300/-
– Soft panniers (Pair) – Rs. 5500/-
– Touring seat (Rider) – Rs. 2150/-
– Touring seat (Passenger) – Rs. 1850/-
– Low seat (Rider) – Rs. 1800/-
– Seat cover (Rider) – Rs. 700/-
– Seat cover (Rider and Pillion) – Rs. 850/-
– Clear windshield – Rs. 5000/-
– Windshield embellisher kit – Rs. 1500/-
RE Classic Cosmetic Accessories
– Machined oil filler cap  (Silver/Black) – Rs. 775/-
– Machined front reservoir cap – (Silver/Black) – Rs. 675/-