New 2014 Toyota Corolla Photos Surface
The photos of the new 2014 Toyota Corolla sedan have surfaced on the internet. The Toyota Corolla Furia concept was shown by Toyota at the Detroit Auto Show last month and now what we see here is the production version of the car. Toyota had announced that the 2014 Corolla will be launched in USA by the end of 2013. The European version will be manufactured at the Japanese car manufacturer's Turkey plant and will be launched either late 2013 or early 2014.
The Toyota Corolla production version retains most of the features of the Furia concept in terms of the body lines and details. The final design has been toned down and made a lot more conventional and subtle to maintain the widespread acceptance of the design. The design is also very similar to the Toyota Auris, which makes these Corolla sedan photos seem very authentic. The car photographed here is expected to be the European or American version as it is left hand drive.
The different versions for Europe and America will feature different engine options to suit the needs of the region but not much will differ as far as the styling and the features list is concerned. Toyota has said that this latest version of the Corolla will be aimed at the younger generation of car buyers. The design is a lot more futuristic and modern and will have many high-tech features and gadgets. The vehicle looks pretty modern and aggressive and should get decent sales all over the world which the Corolla has always done. Exact details of when it will be launched in India is not known but we can expect it next year.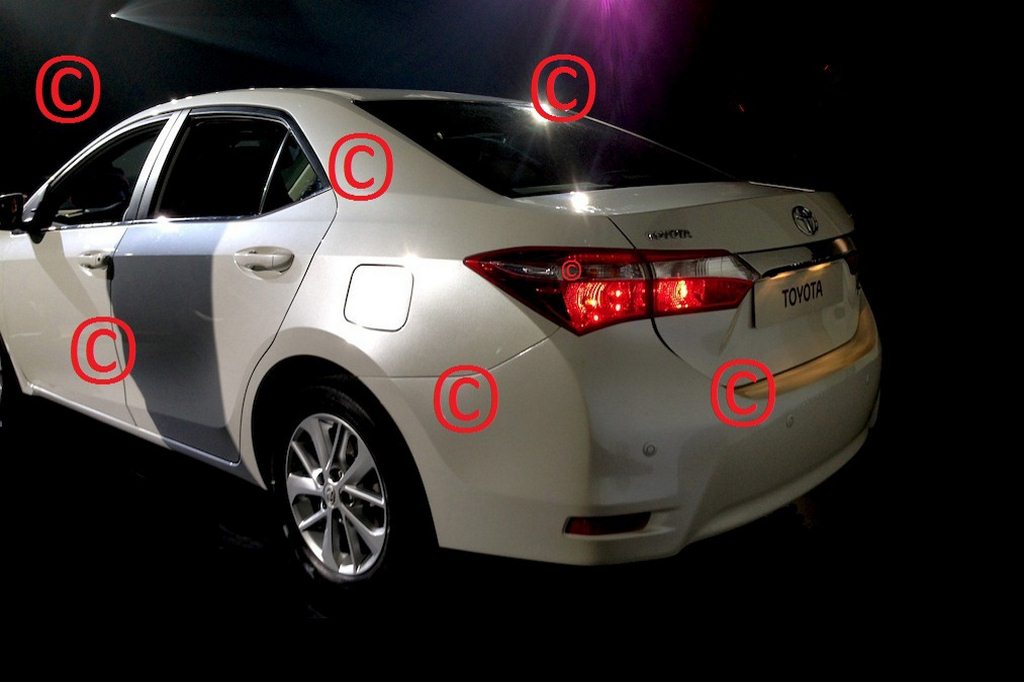 Source – VWVortex