Adding Safety Features Will Lead To Less Road Safety Says Maruti Chief
Features like ABS and airbags on entry-level cars will push the price to go up leading the customers to opt for two-wheelers instead, which would be unsafe as per Maruti Chief RC Bhargava.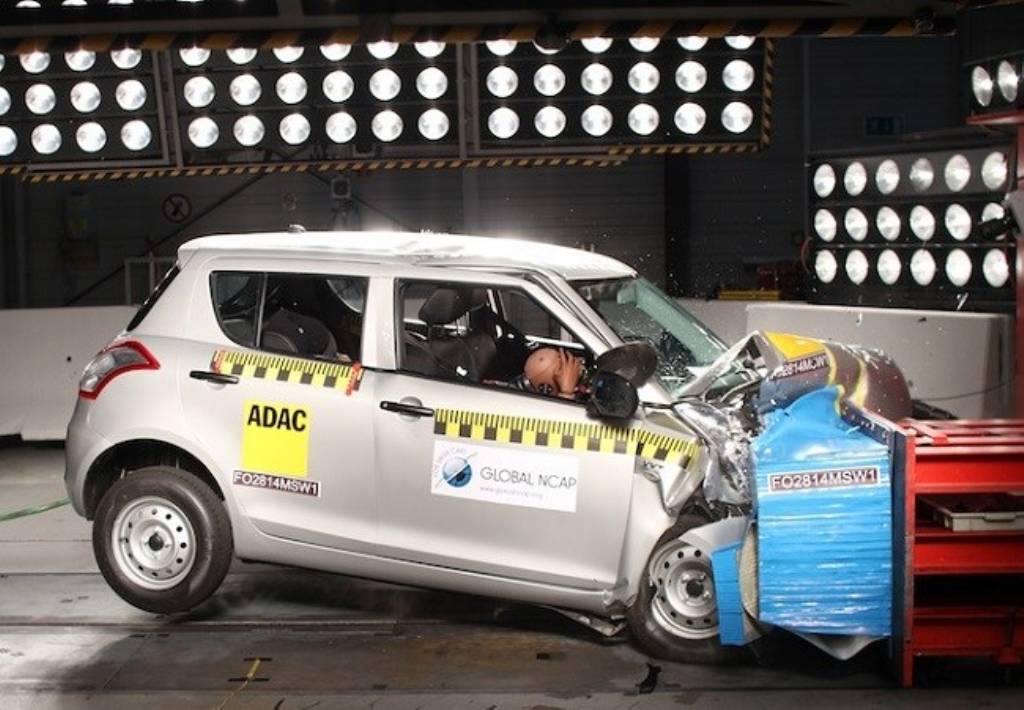 In what seems to be one of the biggest face palms (x infinity) in the name of damage control, Maruti Suzuki Chairman RC Bhargava has gone on record to say that adding safety features on cars will lead to lesser safety on Indian roads. After the recent Global NCAP crash test rendered the India made Maruti Swift useless in terms of occupant safety achieving a zero-star rating, the country's largest automaker has been defending itself with statements like cars made in India meet the Indian safety standards.
Cautioning the government against the Global NCAP's safety measures that mandate safety features like airbags and ABS on every car sold including entry-level models, Mr. Bhargava stated that recommendations from the Global NCAP would only expose the Indian consumers to more risks. Adding safety features to entry-level cars will escalate the purchase cost of vehicles, which in turn would lead to customers opting for two-wheelers instead which we quote "would be more unsafe".
Bhargava argues that people who buy entry-level cars (also Maruti's target audience) graduates to a car from a two-wheeler who is cost conscious and the escalated price will push his car purchase further than expected. They instead will continue using two-wheelers which are even more unsafe. He also adds that there is no link between the road fatalities and unsafe cars. Out of the 1.5 lakh road accidents, only 16 percent of the fatalities are inside the cars while the rest involve two-wheelers and pedestrians, he states.
Reiterating the denial on safety features, Bhargava says that there could be a commercial angle towards pushing safety. The Indian auto market is worth billions for an airbag maker and showcasing the importance of adding the same will only increase airbag sales. The issue is with Indian roads and the same needs to be addressed first and adding safety features will only improve road safety by 3-4 percent. While we do need safer roads and improved driving sense, car safety can absolutely not be ignored.
Adding basic safety systems like airbags on a Maruti Alto 800 would add Rs. 30,000/- to the original price, while ABS would be an additional Rs. 10,000/-. Customers who plan to buy a car are not going wither away with a marginal increase in prices. Moreover, for the added cost, you do get some essential safety features. However, the point here is not just the added safety features but a safer body shell as well. As proved by the Datsun GO, airbags would prove to be useless even with the inclusion of airbags on the car.
Despite what Mr. Bhargava has to say about safety, it is high time that Indian cars meet international safety standards with the basic safety equipment. Customers too need to factor in safety when purchasing a new vehicle and opt for variants that offer at least the basic safety norms. A clearer picture is expected next year onward on vehicle safety once the full frontal crash test system is established for all-new vehicles in October next year, while the government is also working on the Indian new car assessment programme with discussions underway to make airbags mandatory in all cars.
Source – Financial Express