New Generation Toyota Camry Unveiled, India Bound
The 2018 Toyota Camry has been revealed to the public at the 2017 Detroit Auto Show.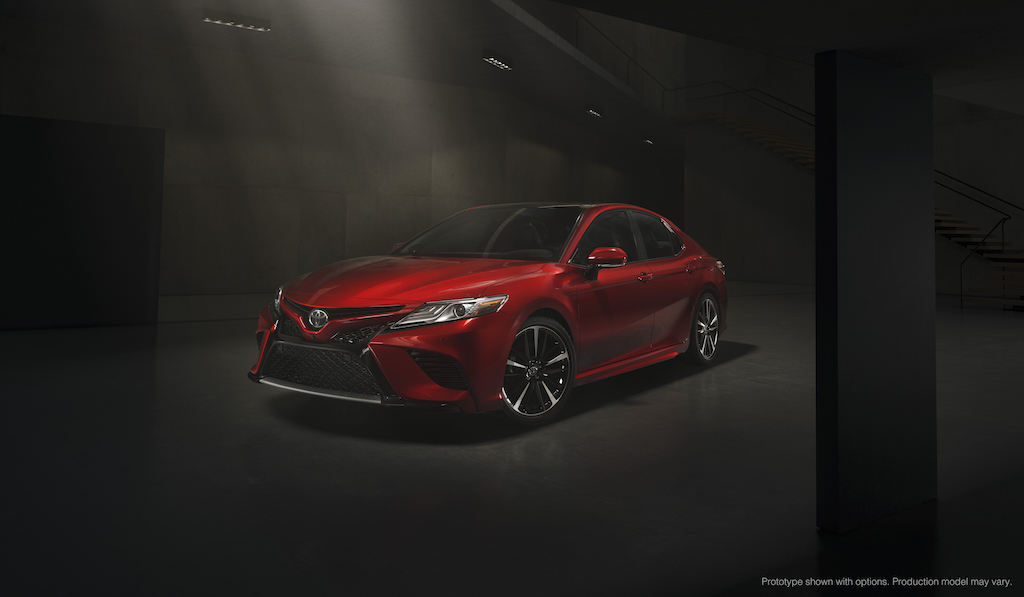 The 2018 Toyota Camry has been showcased at the Detroit Auto Show. The eighth-generation of United States' best-selling sedan gets a new exterior design, more sophisticated interior and better driving dynamics.
The styling of the new Camry is evolutionary but it looks a lot more aggressive and sportier than its predecessor. It's got a daring exterior, which may not go down well with those who have previously liked the simple, understated look of the car. That said, Toyota wants to shed its image of making dull-looking cars and isn't afraid to alienate a small part of its consumer-base in doing so.
Inside the 2018 Camry, there's a more upmarket cabin with new seats, an 8-inch infotainment screen featuring the latest iteration of the Entune multimedia system, a 10-inch HUD screen and JBL sound system. Like all other Toyotas, the Camry does not get Apple CarPlay or Android Auto systems (the Japanese carmaker cites security and safety reasons for that).
Underpinning the 2018 Camry is the Toyota New Global Architecture (TNGA), first seen on the current generation Prius. The architecture not only allows Toyota to increase the dimensions of the car but improve its dynamics as well. For instance, the A-pillars are designed in a way to enhance lateral visibility and in the hybrid model, the weight distribution has been improved by placing the battery pack underneath the rear seats instead of in the trunk.
In North America, the Camry will be sold with two petrol engines (a 2.5-litre inline-four and a 3.5-litre V6) and a hybrid powertrain with two types batteries (lithium-ion and nickel-metal hydride). The petrol units are paired to an 8-speed automatic gearbox, while the hybrid gets a CVT. The power figures, fuel economy and acceleration numbers haven't been revealed.
The eighth-gen Camry will go on sale in USA this summer and the ASEAN-spec unit will be launched later this year before making its way to India in 2018.
New Generation Toyota Camry
– Gets a new exterior and interior design
– Based on the TNGA platform
– North American model to get two petrol engines and a hybrid unit
– Details for India model (ASEAN-spec) to be revealed later in 2017