New Hyundai E4U Concept Redefines Personal Mobility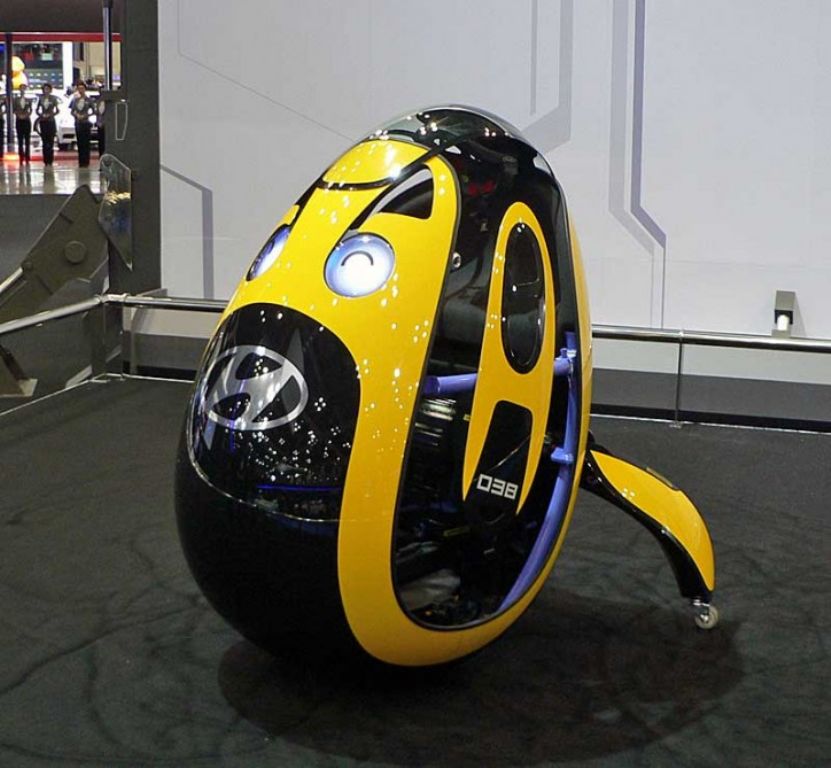 Hyundai is redefining the personal transport system by introducing the E4U concept. This is a new personal mobility device which competes with Segaway. The E4U is shaped like an egg, which is compact, can drive into tighter spots. This concept was unveiled at the 2013 Seoul Motor Show. This is part of the "IDEA Festival 2012" competition held internally. There are no details on the production version of the E4U. We have to wait to hear from Hyundai if the plan to sell the vehicle. This design may or may not see the light of a production day as many car maker's show concepts to generate eye candy.
The Hyundai E4U Concept is an alternative of walking by foot. Name comes from the four important factors in the design of this vehicle. They are Egg, Evolution, Electricity and Eco-friendliness, which makes the name E4U. This runs on a 500 watts electric motor and is capable of reaching speeds upto 30 km/hr. The rider is protected with a special helmet built into the vehicle. This cute looking personal transportation just weighs around 80 kgs.
The Hyundai E4U is designed to stand on semi spherical balls, which rotates and also has two smaller rear wheel supports. Rear wheels can be folded at the time of parking, which allows this vehicle to park in smaller spots. Foot pedals designed to steer spherical balls based on the rider's foot movement. To move one needs to tilt the semispherical part, left to move forward and rigth to move backward. Motion is caused a result of reaction force. Interesting, isn't it?