NEXA Dealerships Offerings Discounts Of Rs. 2-3 Lakhs On S-Cross
The Maruti S-Cross went on sale in August this year but has not been able to make any kind of impact, which is forcing dealers to offer discounts of Rs. 2-3 lakhs.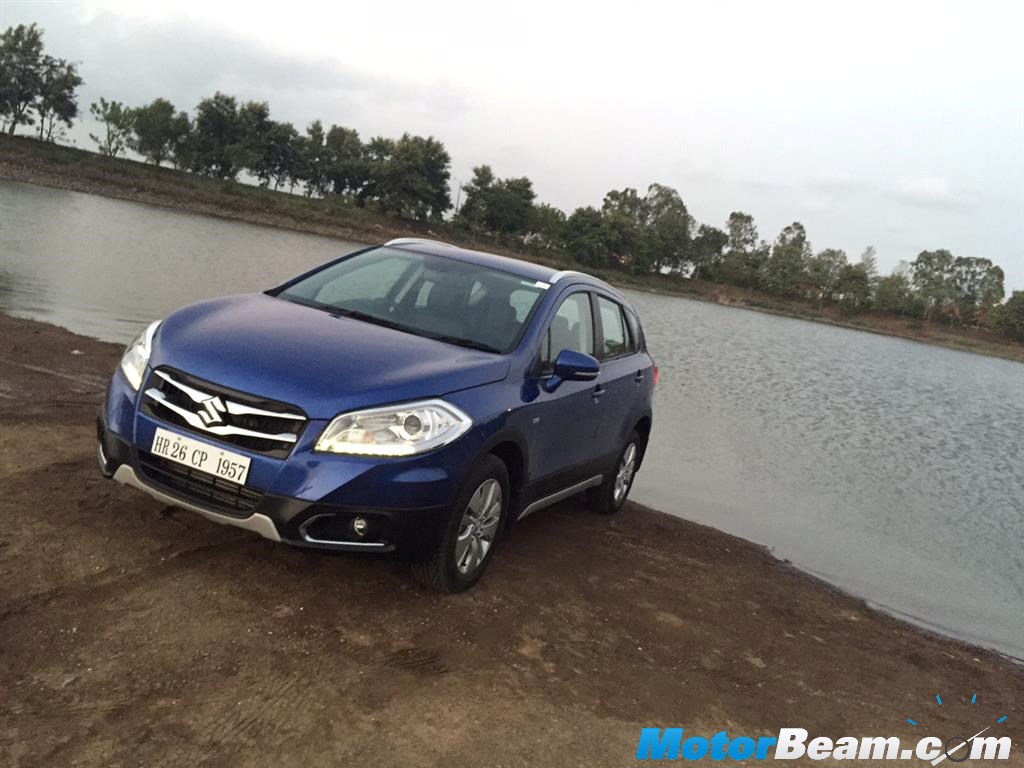 Maruti Suzuki is having a tough time having to push out the new S-Cross from its NEXA dealerships. With the masses favouring a certain Korean compact SUV, dealers across the country have resorted to offering large discounts on the model in a bid to clear stocks. After offering discounts of up to Rs. 1 lakh in September this year just a month after launch, even higher cuts can be fetched on the S-Cross DDiS 320 (1.6-litre) variants.
NEXA dealerships in Mumbai and Delhi are offering a discount of Rs. 2.90 lakhs on the Delta trim of the Maruti S-Cross DDiS 320; whereas the Zeta and Alpha trims are offered with discounts of Rs. 2 lakhs. A dealer in Hyderabad recently offered a massive cut of Rs. 2.7 lakhs on the on-road price of the S-Cross 1.6 Alpha. In addition, showrooms extend a loyalty bonus, exchange bonus, special benefits to customers while a host of freebies including alloy wheels and Garmin navigation on the Delta trim is also handed out.
The Maruti S-Cross has not been able to connect with the masses and sales have been unfavourable post the initial surge. The crossover looks have not been much appreciated while the high asking price on the 1.6-litre version is a huge deterrent for prospective customers. That said, the volumes are held up by the 1.3-litre DDiS 200 trim that feels more value for money.
With sales declining, the Maruti S-Cross could see an end to its run in India earlier than expected. Instead, the automaker is reportedly considering to introduce the new generation Vitara in the country which offers an SUV-like stance that is more likely to connect with the target audience. Nevertheless, we will see Maruti make a few attempts at reviving the model, case in point being the 'Premia Special Edition'.