Next Gen Chevrolet Cruze Revealed, Coming To India In 2017
Chevrolet has unveiled the next generation, 2016 Chevrolet Cruze that will be launching in over 40 countries next year, while the Indian market is expected to get it in 2017. The sedan has been designed from scratch, drawing heavy inspiration from the China specific Cruze that was launched in the country last year.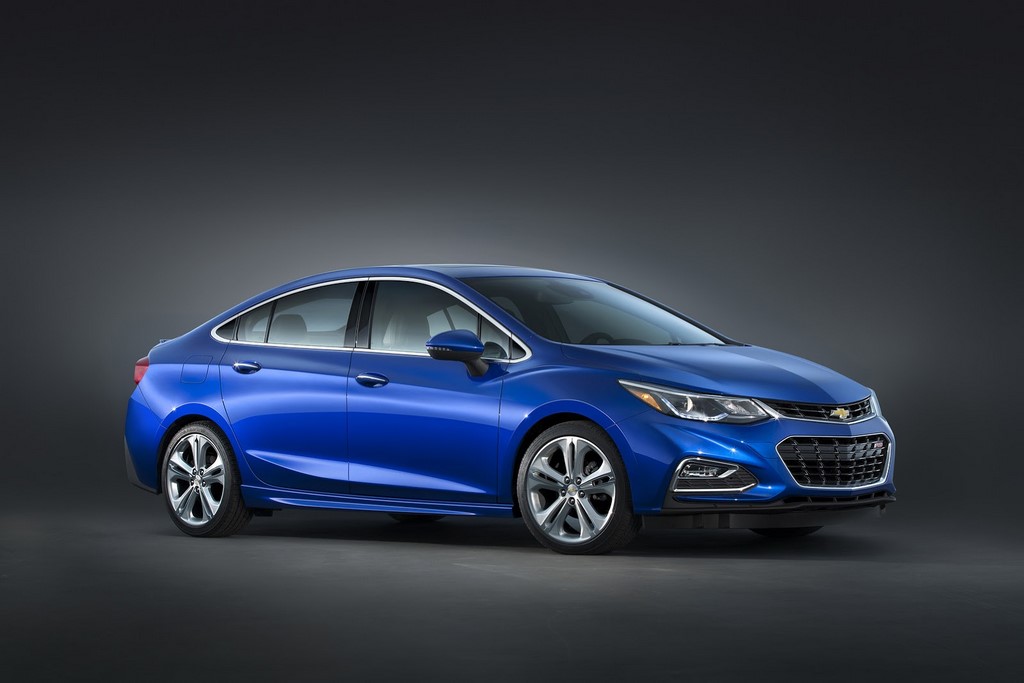 The Cruze has always been one of the most favorite vehicles from General Motors to ever ply on Indian roads. When it was first introduced in the market, the sedan boasted of good muscular looks, impressive interiors and one hell of a diesel engine. But as time has passed, the Cruze could not live up to its initial fortunes as other car manufacturers started offering more capable and value for money products in the same segment. The Cruze is long due for an update and in what comes as seasoned news, Chevrolet has just revealed the next generation Cruze.
The next generation Cruze boasts to be lighter and bigger than the outgoing model. The vehicle's design draws heavy inspiration from the Chinese version that was unveiled last year. The China model on the other hand itself draws inspiration from the famous Impala and Malibu models from the Chevrolet stable. Coming to the design characteristics, the new model is actually better looking than the China specific version, drawing a contemporary, European like feeling. The RS model pictured here features uniquely designed grilles, new fog lights, rocker panels, front splitter, massive 18 inch wheels (on the Premier model) and a rear spoiler.
The vehicle rides on GM's new D2 front-drive architecture that adds 0.6 inches (15 mm) to the wheelbase and 2.7 inches (69 mm) to the overall length, which now stands at 106.3 inches (2700 mm) and 183.7 inches (4,666 mm) respectively. According to the company, the latest generation model offers more rear legroom of 36.1 inches (917 mm) and 2 inches (51 mm) more to the rear knee room as well. Though the vehicle is now larger, overall weight of the Cruze has reduced by 113 kgs even though Chevy has not used any lightweight materials such as carbon fiber, etc.
In words of the car's executive chief engineer, the 2016 Cruze probably has the most mass-efficient chassis system in the segment that lies at the core of the car's dynamic driving nature. This is specifically designed to offer more fun and driving pleasure than before. It runs on a MacPherson strut suspension at the front and a torsion beam axle at the rear on the L, LS and LT models, but the new Premier edition gets an enhanced Z-link design. Safety features including a rack-mounted electric power steering, traction control, StabiliTrak electronic stability control, rollover mitigation and anti-lock braking system comes standard across all variants. Alloy wheels are offered in different sizes ranging from 15 to 18 inches.
Powering the next generation Cruze in the US and Canada will be a new 1.4-liter, four-cylinder turbocharged petrol engine that gives out 153 HP, 240 Nm of torque and comes paired to a 6-speed manual or an optional 6-speed automatic transmission. Owing to the sedan's light weight, the base model can reach 100 km/hr from standstill in just over 8 seconds, returning an average fuel economy of around 17.01 km/l.
Interiors will come with a standard MyLink infotainment system with a 7-inch diagonal colour touchscreen which is compatible with both Apple CarPlay and Android Auto. An 8-inch display will also be available as an option. According to GM, this model will be offered in more than 40 countries, first going on sale in North America by early 2016. The 2016 Cruze is expected to come to India in 2017 that will get a diesel heart for sure but GM is also considering petrol engine as well for our market.