Next Gen Mercedes Viano To Be Called V-Class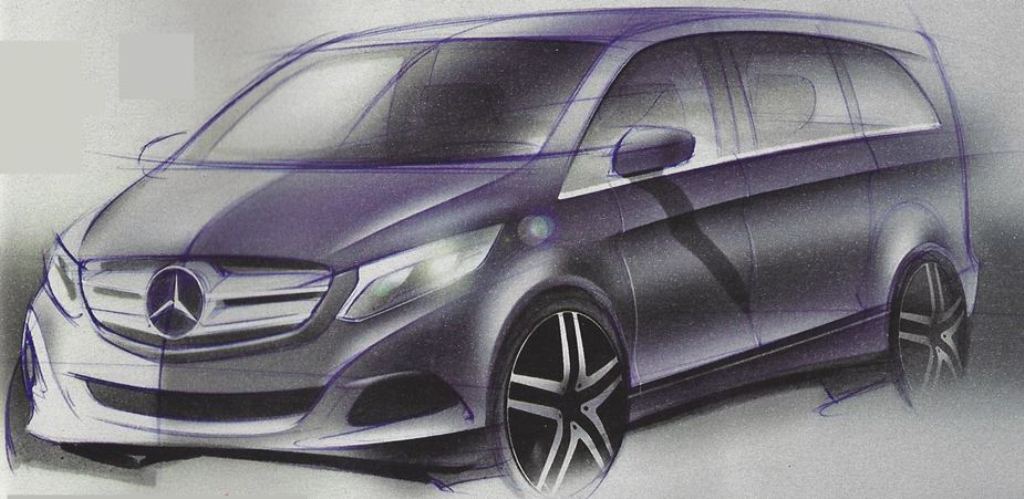 The next generation Mercedes-Benz Viano is most likely to be launched in July 2014. The Viano with a van's design might be launched as the V-Class and Mercedes may no longer use the 'Viano' name. The new Viano will sport luxurious interiors, latest assistance systems and equipment like other Mercedes sedans. However reports suggest the German automaker will dump the rumored V6 petrol engine. The automatic transmission Vianos will use the Mercedes 7G-Tronic Plus dual-clutch gearbox.
The 2015 Mercedes Viano will be sold through the company's passenger car showrooms to attract more customers. Till now, the Viano was sold from a commercial vehicle dealership, which sells trucks and buses. That might be the reason Mercedes is changing the name to V-Class in accordance to its nomenclature. The Stuttgart based automaker is looking to sell the V-Class in decent numbers with its bold looking front and latest technology. Their target will be the big-family oriented customers looking to buy a Luxury MPV. If the pricing is done right, Mercedes will have a winner in this segment.
The next-generation Viano will be a replacement for the R-Class MPV, which is not selling in good numbers. The R-Class was recently discontinued in India. From the side profile, the Viano looks more like a Nissan Evalia. The very reason of Evalia's poor sales is the awkward design. But customer's looking for a luxury van would prefer more of what is inside. Expect the new engines to be more efficient than the current offerings but concrete information will be available only at the time of launch. The engine specifications may even differ from country to country.