Next Generation Bajaj Pulsar Spotted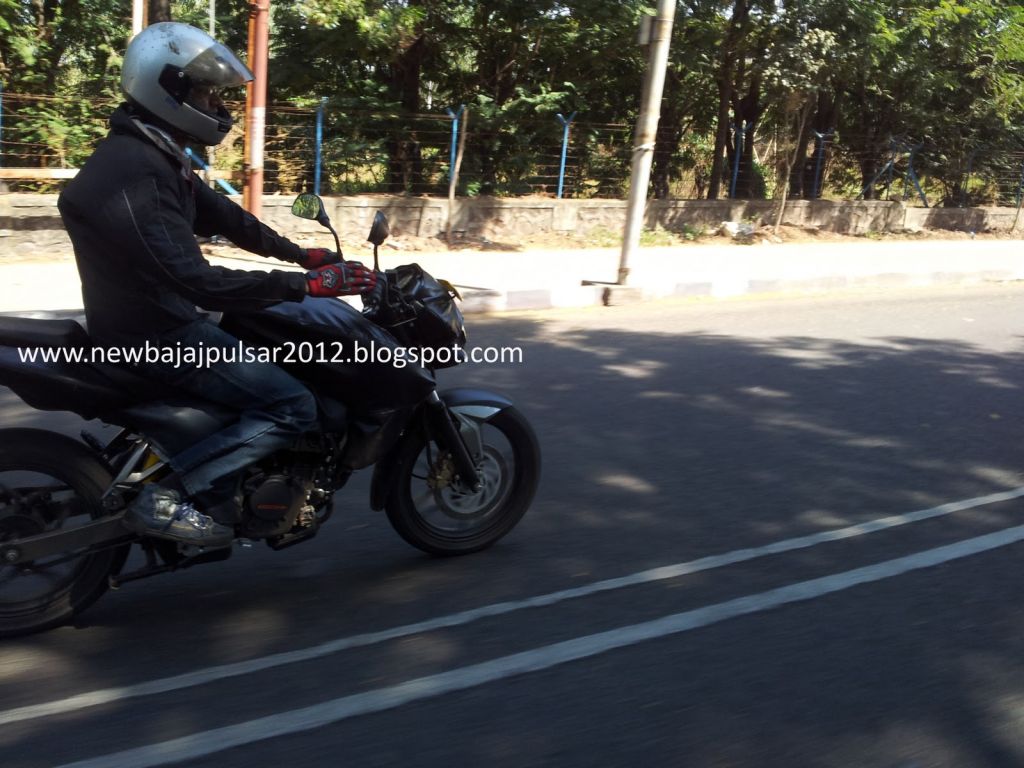 The next generation Bajaj Pulsar has been spotted finally, undergoing tests around Bajaj's factory in Pune. However, the Pulsars spotted are not the 200cc version but probably the 135LS. This is because the bike looks alot like the current P135LS. On close observation, the monoshocks can be seen, which is the first for any Bajaj bike. The KTM logo is very much present on the bike (probably the next generation Pulsar range will have the Duke 125's engine in the entry level Pulsar, instead of a 135cc engine). The lack of disc brakes at the rear only confirms the spied Bajaj Pulsar to be a less than 150cc motorcycle. Other visible changes are the front fender, headlight, rank, alloy wheels (same as the Duke 125), grab rails and tail lights.
Now its no rocket science that Bajaj Auto has been mixing components between its Pulsar range of bikes and the upcoming KTM Duke. The next generation Pulsars are said to heavily borrow components (including the engine) from KTM. The spied Bajaj Pulsar looks to be a mix of the current Pulsar 135LS and KTM Duke 125. The rear number plate holder, swingarm, under-seat exhaust and raised rear seat show the influence from KTM. While the headlight, tank and rear tail lights show the influence from Bajaj. The fat rear tyre points to a powerful engine, so we can expect Bajaj Auto to use the Duke 125's 4-stroke, liquid cooled motor, which produces 15.2 BHP of power at 10000 RPM and 12 Nm of torque at 8000 RPM. The 124.7cc engine uses 4-valve technology and offers exceptional fuel economy.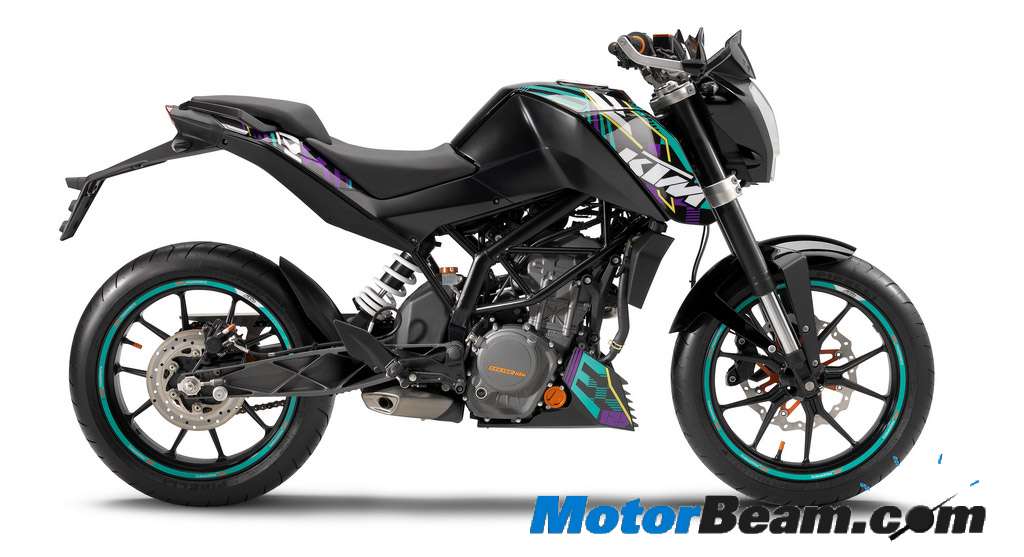 Notice the lack of rear tyre hugger on the spied bike, which is similar to the Duke 125. Bajaj Auto will have to add a tyre hugger for the production models.
What do you think of the spied Pulsar here? Does it excite you?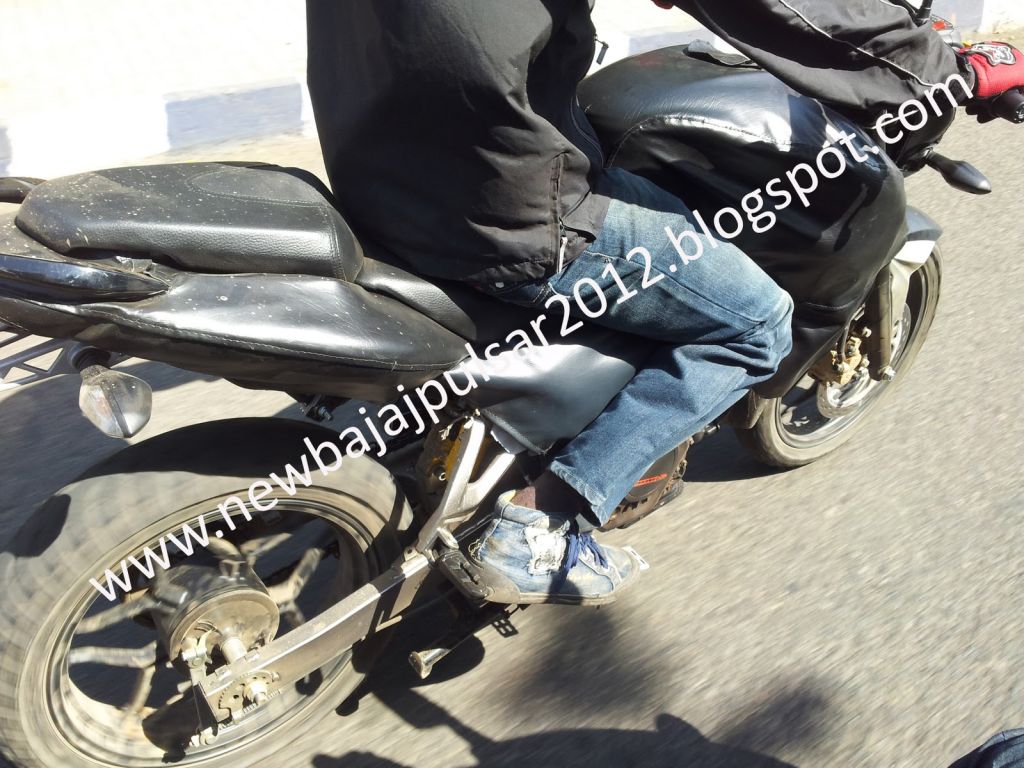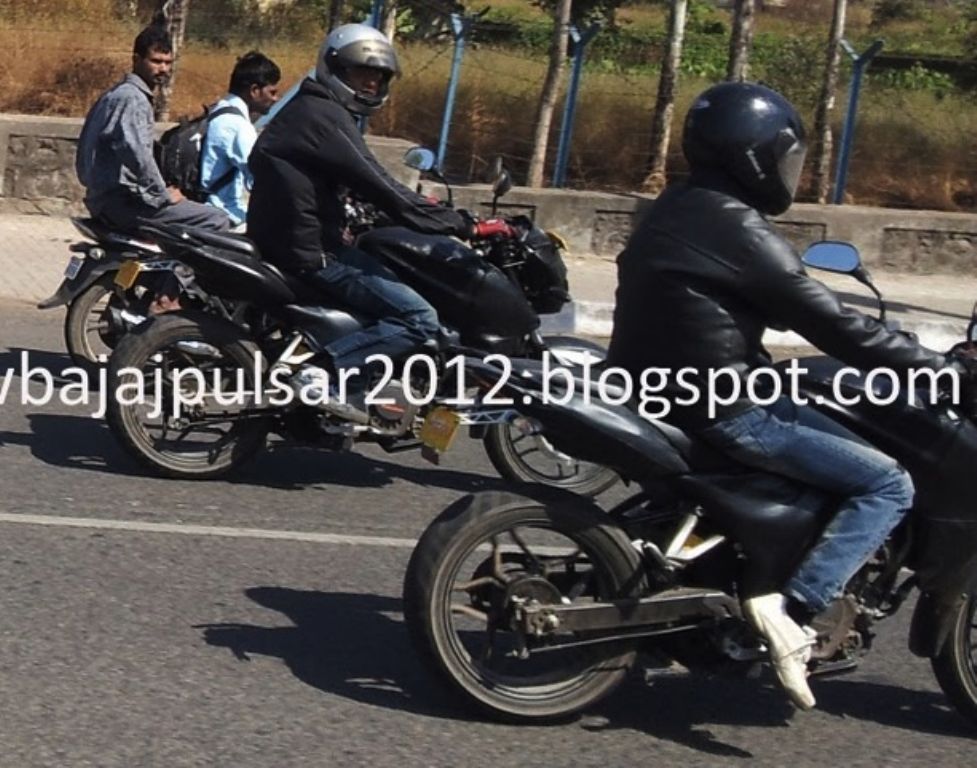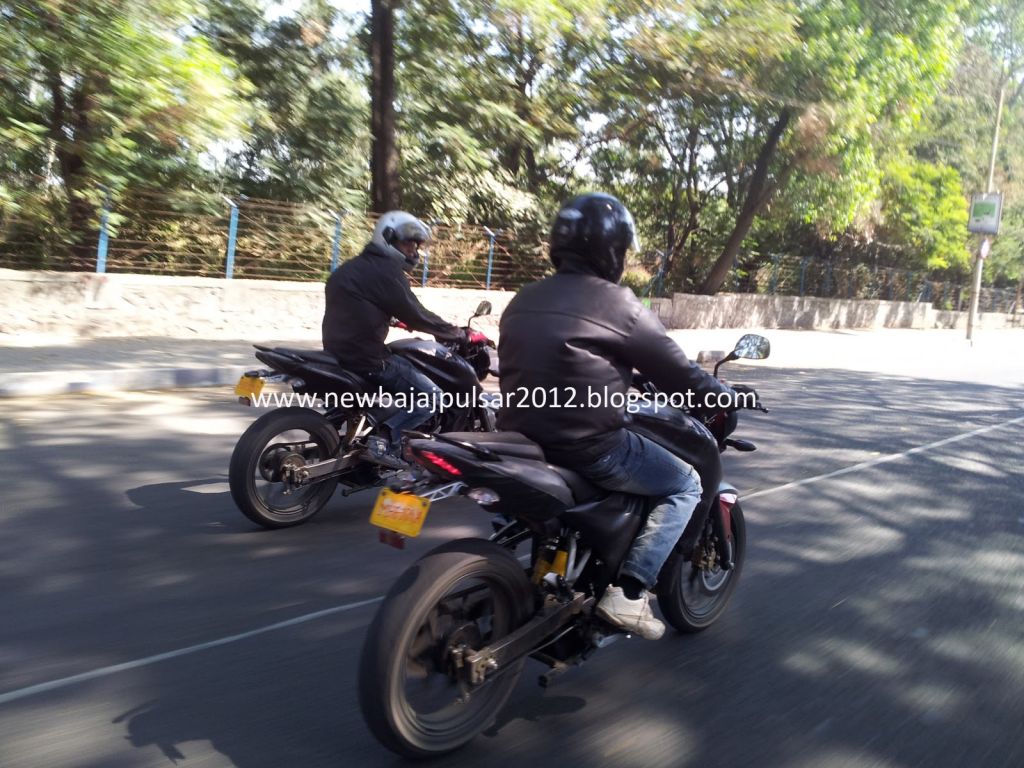 Update (24/11/2011) – On close observation, one can notice the close influence of the spied Pulsar to the design concept which was released last year.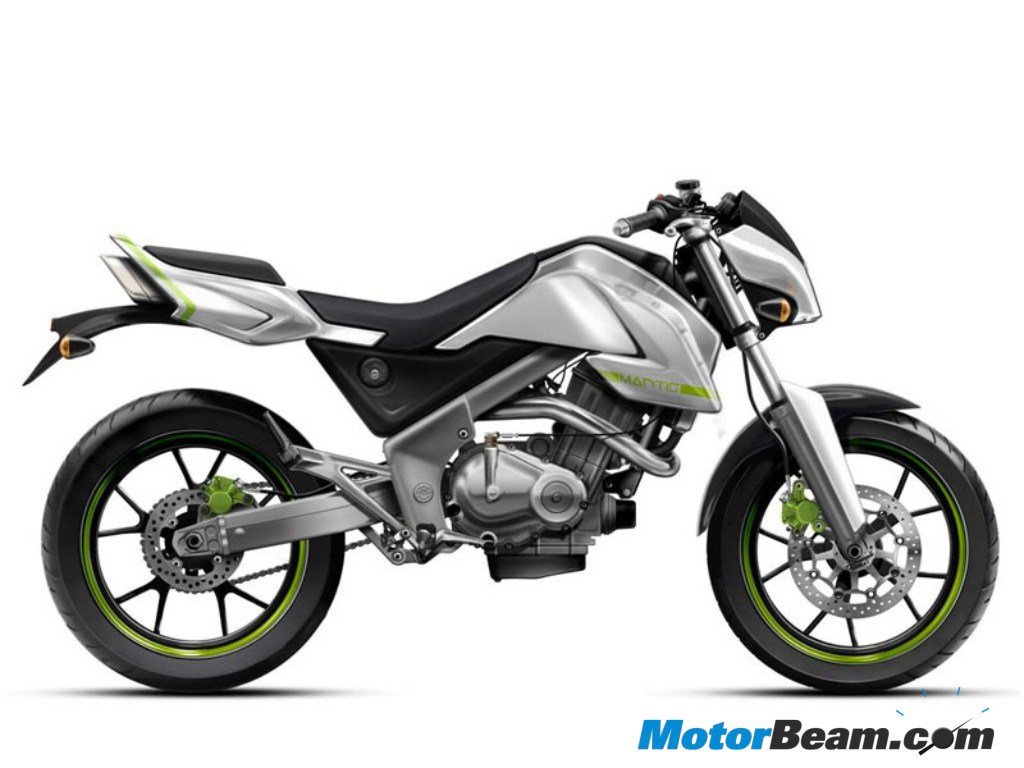 Spy Pictures Source – newbajajpulsar2012.blogspot.com