Next Generation Maruti Swift DZire Spied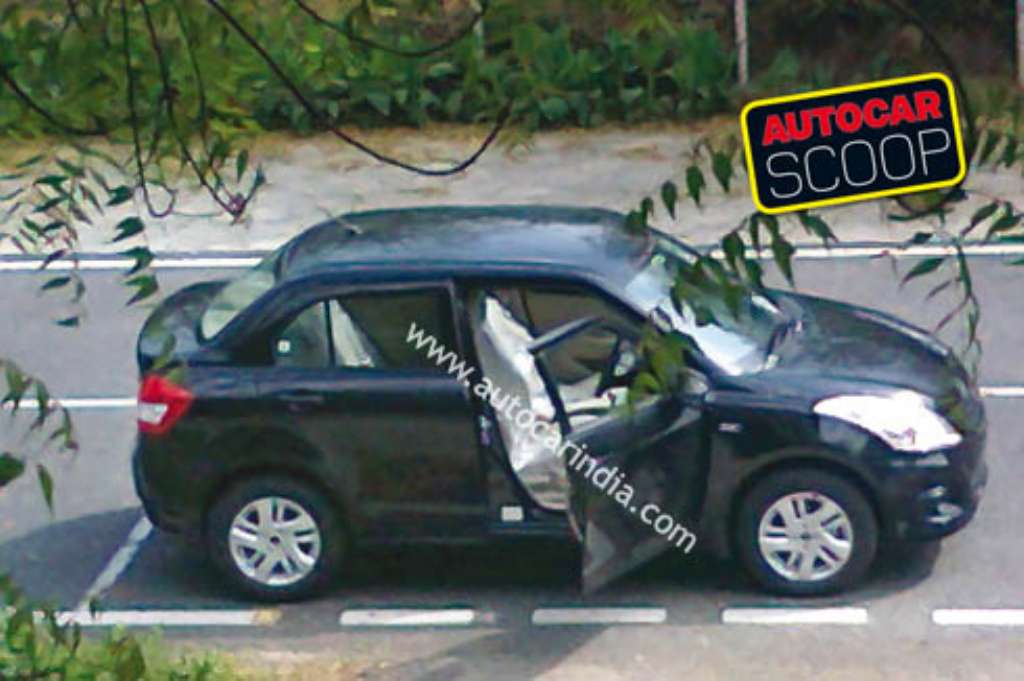 Maruti Suzuki will launch the new Swift in the next couple of months. Now naturally the company will also launch the next generation Swift DZire, which the company had claimed to have build ground up. The current DZire is a control plus C and control plus V job but the new DZire was expected to be aesthetically pleasing. However its all but that. The 2011 Swift DZire was spotted in Gurgaon and is based on the 2011 Swift. It has a very small boot and will help the company benefit from less than 4 meter excise duty rule. With engine capacities at 1.2 liters for the petrol and 1.3 liters for the diesel, the new DZire will come in the 10% excise bracket, against the 22% which is applied on cars measuring above 4 meters in length. This should result in a cost saving of atleast Rs. 40,000/-.
The new DZire will have more expensive components and so will the new Swift. But with the lower duties on the DZire, we expect the new one to cost the same as the current one. The only thing we are confused about is, how will Maruti position the new Swift, which is expected to cost much more than the outgoing model. Production of this shortened DZire will commence by Diwali, with the launch being scheduled for the 2012 Auto Expo. Tata Indigo CS, you will have company soon.
Source – ACI