NGV India 2010 CNG Eco Drive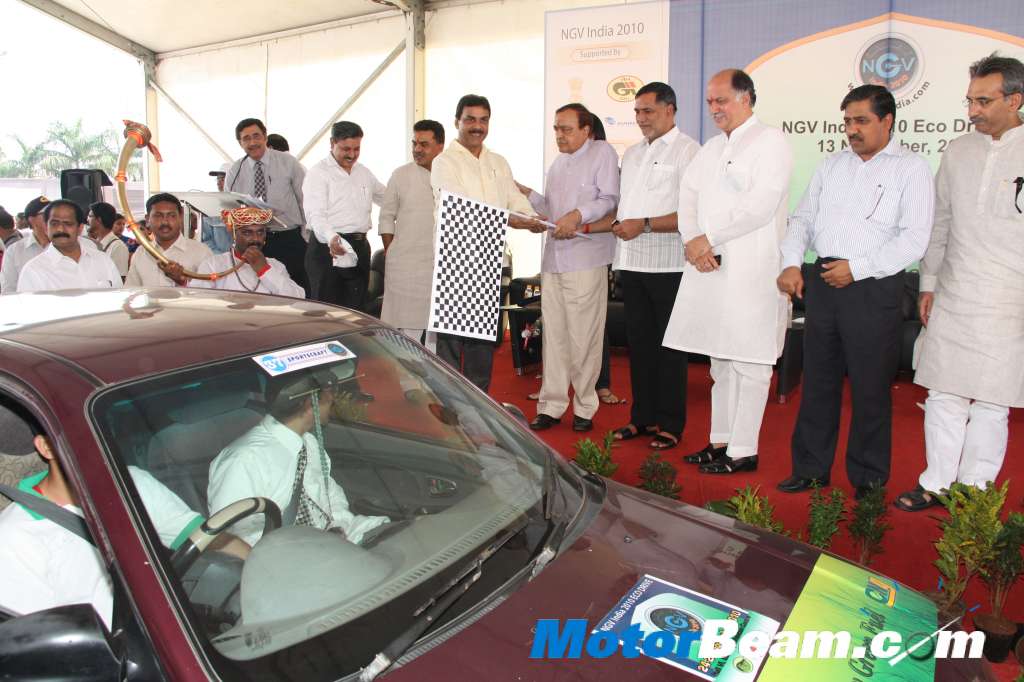 A first-of-its-kind intercity awareness drive to popularise CNG as a clean fuel in India for vehicles was flagged off by the Hon. Minister for Petroleum and Natural Gas, Shri. Murli Deora. The "NGV India 2010 CNG Eco Drive" comprised a fleet of 40 CNG vehicles, which traveled from Bandra Kurla Complex in Mumbai via Panvel to Chinchwad in Pune. This Eco Drive is expected to further popularize the use of CNG as a transport fuel in cities and also help to promote its usage along the highway. The CNG Eco Drive is a precursor to the NGV 2010 Conference and Exhibition to be held in Mumbai from 24 to 26 November 2010. NGV is the world's largest Exhibition and Conference and NGV India 2010 in Mumbai is expected to be the biggest among these.
"CNG is becoming a preferred option as vehicular fuel in metro cities. In Mumbai, the popularity of piped natural gas is gaining momentum and I am confident that very soon the entire length and breadth of the city will be covered with network of piped natural gas as cooking fuel. Like Delhi, the positive impact of adopting CNG for vehicles has yielded excellent results in containing pollution. It is our endeavour to make CNG available across India," Shri Deora said.