Nissan India Chief Says The Datsun GO Is Safe
The Datsun GO comes with active safety including best in class braking distance, road holding, advanced suspension, long-range headlamps and seats that reduce fatigue, says Nissan India chief.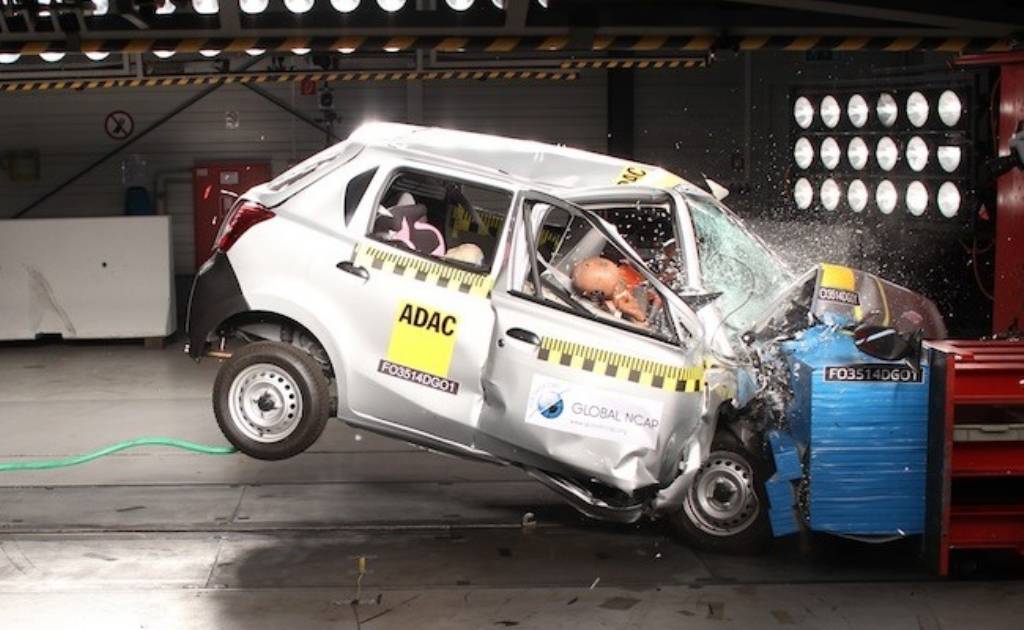 The last few weeks have been of complete turmoil for Nissan India with its new budget offering the Datsun GO receiving flak over safety concerns. With sales already not up to the mark, the Global NCAP crash test results further added to the company's problems with the entry-level hatchback scoring zero-stars out of five. In addition, the Global NCAP also went on record and asked Nissan to withdraw the GO from the Indian market as the model lacked structural integrity and the addition of safety systems would still render the hatch unsafe.
Now breaking its silence on the matter, Guillaume Sicard, President of Nissan's Indian operations has come back with a strong response to the safety concerns of customers and media alike. Mr. Sicard stated that while the company respects the Global NCAP's findings; assessing safety by just one aspect of crash tests was a narrow angle to look at safety. According to him, safety also encompasses driving conditions, skills and visibility. Justifying the GO in terms of safety, he added that the hatchback is high on active safety and comes at the top in terms of braking distance, road holding, suspension, long-range headlamps and seats that reduce fatigue.
Talking about the safety concerns of customers, Mr. Sicard stated that it is these features that need to be more aggressively pitched to prospects. The Nissan India boss also believes that the GO is a lot better than many other models competing in the same segment. Furthermore, the Japanese auto major stated that the NCAP results had created some confusion at dealerships regarding the safety features and Nissan has now trained its personnel to talk about the safety features on the GO in particular, who now talk about the collapsible steering column, large glass area for better visibility and also wide headlamps that offer better illumination.
The dealerships were also made aware that the Datsun GO is not the only car to receive zero-star rating in the Global NCAP (not sure how that helps). With sales already far from meeting expectations, it will be important to see how the NCAP results affect the GO's sales over the next few months. With the car also scheduled to be sold in other emerging markets including Indonesia, South Africa and Russia, Nissan states that it is confident of the strategy being used for brand Datsun.
Source – The Hindu Business Line