Nissan To Launch Leaf Fully Electric Vehicle In India In 2015
Thanks to the government of India's FAME initiative, Nissan India has stepped up to bring the full electric car, Leaf to India this year itself.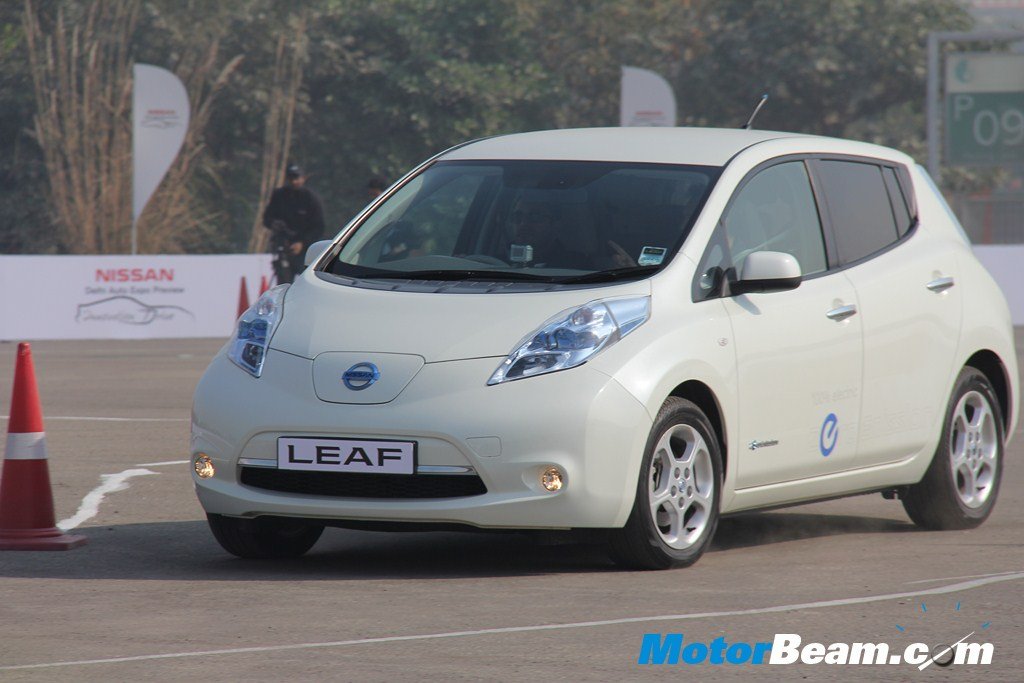 Japanese automobile giant Nissan is planning to become the first global original equipment manufacturer (OEM) to launch a full electric vehicle in India. Due to the government of India's Faster Adoption and Manufacturing of Electric Vehicles (FAME) initiative which starts this month, Nissan has considerably stepped up its activities to bring the zero emission Leaf to India. At an event in New Delhi last month, Nissan showcased the Leaf, among other Nissan vehicles, to the media and potential customers for test drives and feedback.
The Nissan Leaf is a compact five-door hatchback electric car which was introduced in Japan and the United States in December 2010. Winner of many automotive awards, the Nissan Leaf is an all electric car which has zero greenhouse gas emissions thereby contributing to the reduced use of petroleum. Being an electric vehicle, the Nissan Leaf may not seem like a good option for driving enthusiasts. But you are mistaken, the car has a sporty side to it as well which is very impressive.
The Leaf is powered by a 80 kW motor which gives out 240 Nm of peak torque right from the get go. Resulting in impressive throttle response, the electric car can spin its wheels when the throttle is pushed without much difficulty. Positioned as an urban hatchback, the car is well equipped from all fronts and carries a host of safety features which include ABS, EBD, six airbags, vehicle dynamic control  and traction control system. Currently, the car has a driving range of about 135 kms with a full charged battery, but Nissan is planning to increase its range to a whooping 400 kms in the future.
The Nissan Leaf is currently the world's best selling electric vehicle having sold over 1,60,000 units worldwide. Euro NCAP gave the Leaf the highest, five star safety rating and United States is its biggest market. The Leaf is more of a halo model for Nissan in the countries where it is sold rather than a money spinner. The same would hold true for India as well if Nissan decides to launch it here.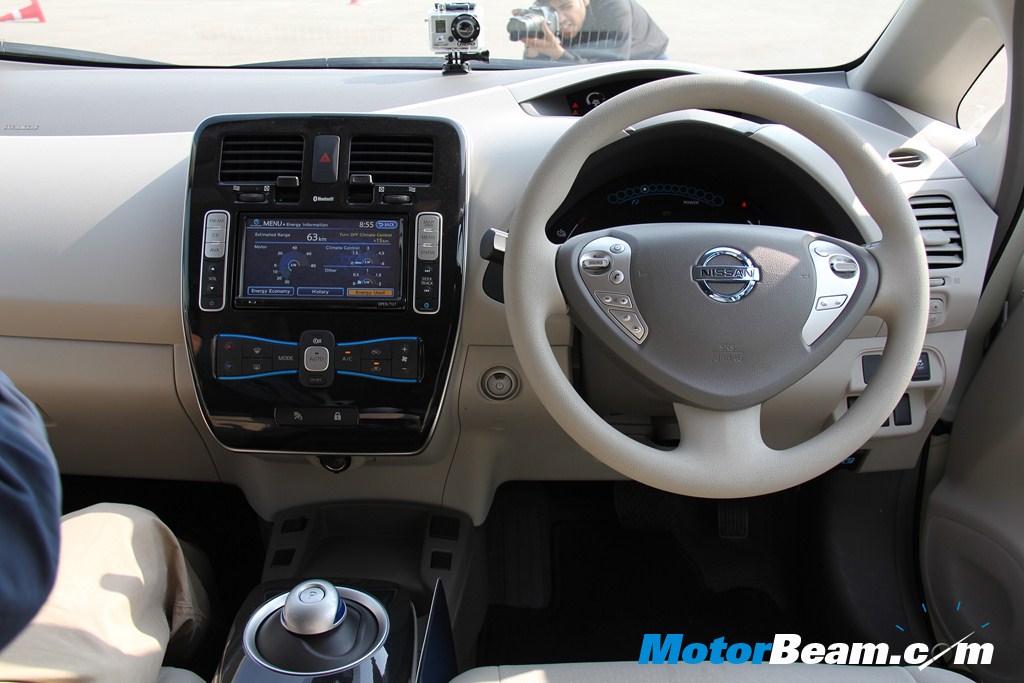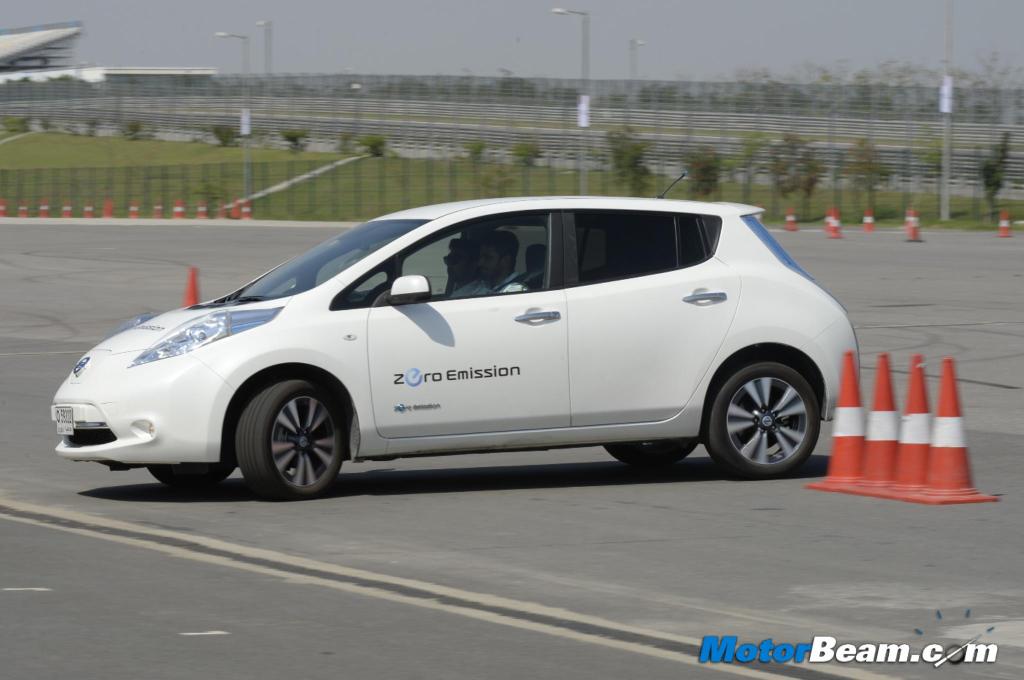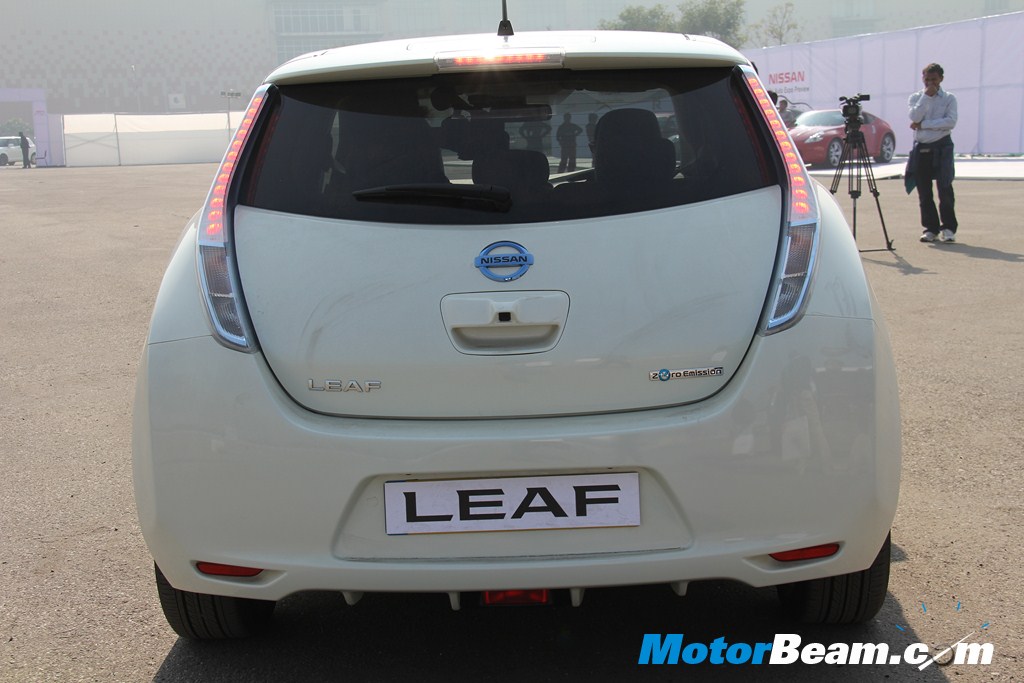 Source – AutocarPro.in