Nissan Micra Active vs Datsun Hatchback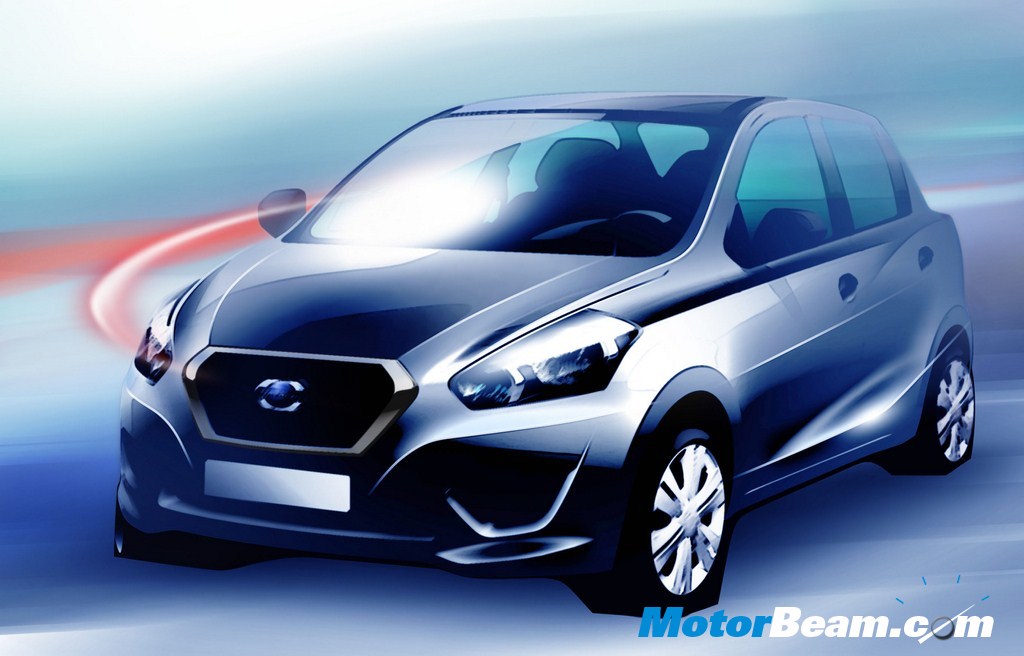 Along with the facelifted Micra, Nissan has introduced a low cost version of the Micra hatchback in India, labeled as Micra Active, which features cosmetic changes on the old Micra. With the Micra Active going on sale today and knowing that Datsun will soon come up with a budget hatchback based on the Micra, we have a thought tingling in our minds. Could Nissan Micra Active be stop gap measure till Datsun hatchback goes on sale or will the upcoming Datsun hatchback (codenamed K2) sit below the Micra Active?
15th July 2013 is the date when we will partially get to know the answer with the unveiling of the Datsun K2 hatchback. However, we will see the launch, commencement of sales and the price announcement of the Datsun hatchback next year in April 2014. Nissan has launched the Micra Active with four variants in the price range of Rs. 3.5 lakhs to Rs. 4.71 lakhs (all prices ex-showroom, Delhi). The carmaker is targeting first time car buyers with that price point. The company will be targeting the same audience with its budget-brand Datsun.
We can see many similarities between the Micra Active and Datsun hatchback. Both the cars will be powered by the same 1.2-litre, 3-cylinder petrol engine producing 68 PS of power, mated to a 5-speed manual gearbox. Neither of these cars will get a diesel engine option and are intended to compete with the likes of the Hyundai i10, Maruti Suzuki WagonR and Chevrolet Beat. The Nissan Micra Active starts at Rs. 3.50 lakhs, whereas the Datsun is expected to be priced between Rs. 3-4 lakhs.
We can imagine both the hatches cannibalising each other if Nissan intends to continue the sales of the Micra Active after the launch of Datsun. Datsun needs heavy amount of localization in order to position their hatchback below the Micra. The Datsun hatchback will be based on the previous generation Micra and will have a completely different styling with a sharp and aggressive design tone. All we can gauge from the scenario is that Nissan is focusing to increase overall volumes in the Indian car market with many new launches lined up for the near future.