Nissan NV200 Is USA's Next Taxi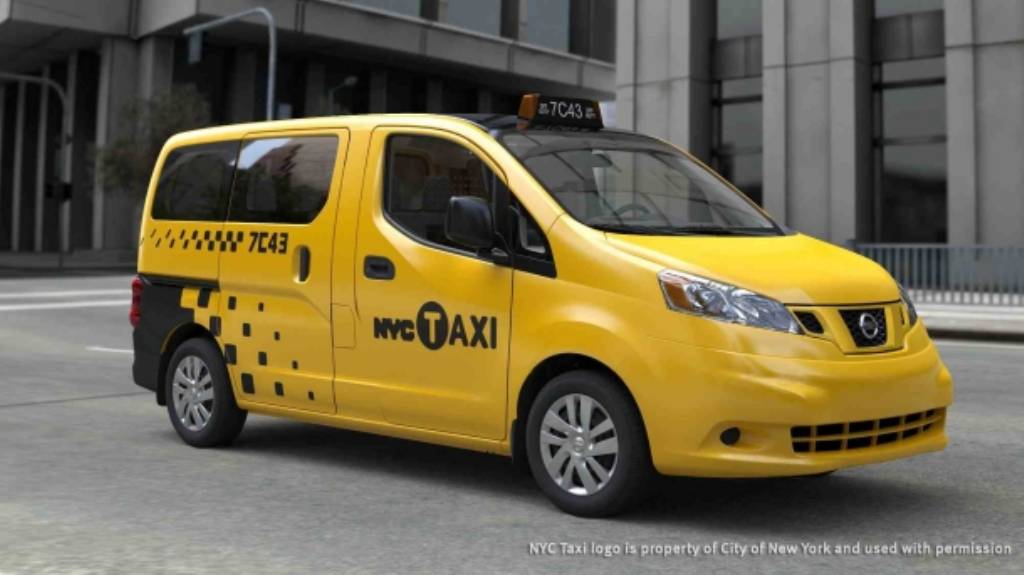 The Nissan NV200 has been chosen by New York City Taxi and Limousine Commission as the next taxi, replacing the Ford Crown Victoria. The NV200 will commence its duties as Taxi in NYC from 2013 and will be the official cab of the city for the next 10 years. All the current taxi's will be phased out by 2018 as the city goes green. As part of the deal, Nissan will also offer 100 units of the Leaf electric to taxi drivers who are interested in going all electric. The Japanese automaker will also install charging stations in the city for convenience of the Leaf cabbies.
The 13,000 NV200 vans, which will be gradually brought on the roads of NYC are powered by a 2.0 liter 4-cylinder engine. The option of going electric with the NV200 is open as the city has declared its intention to make its taxi all electric as soon as possible. The NV200 features sun/moon roof, 12 volt charging points, USB ports, low key horn system (blinks the headlights instead of making noise) and GPS navigation. The NV200 has been crash tested as a taxi and also offers rear passenger airbags.
[box type="note" style="rounded" border="full"]The Nissan NV200 is headed to India and will compete with the Toyota Innova. It will be powered by the Micra's 1.5 liter DCi diesel engine and will produce 100 bhp of power. Prices will starts at Rs. 12 lakhs.[/box]
Source – CNET