Nissan Plans Cut Price Micra To Rival Hyundai i10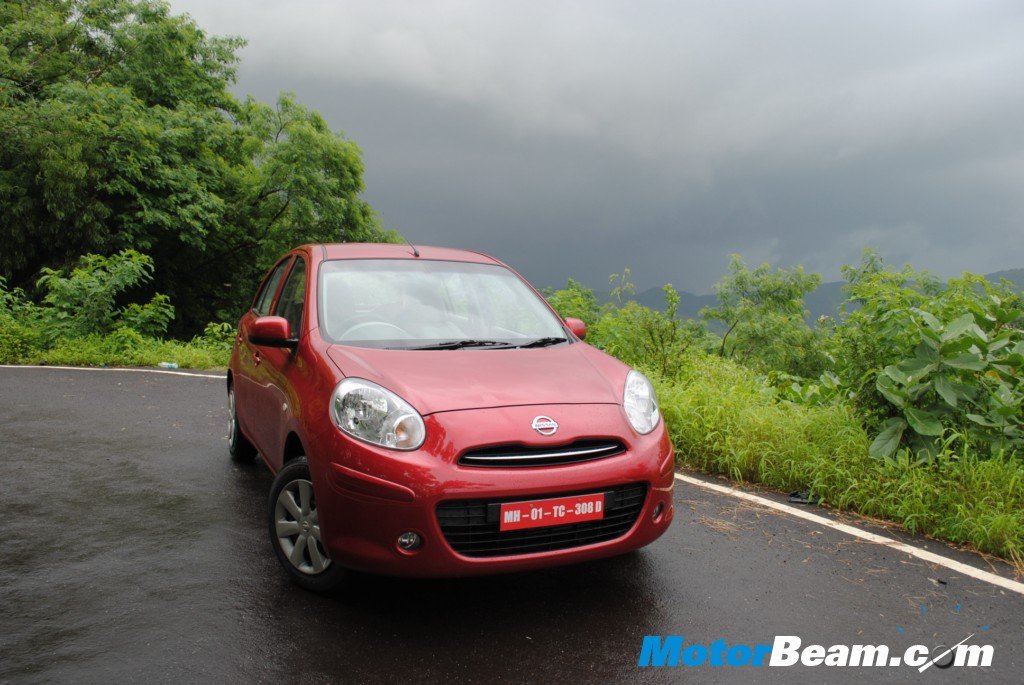 Nissan's Micra is the cheapest offering form the Japanese automaker in India. The company is seeing a small decline in sales of the Micra, which sold 1680 units in March, 1435 units in April and 540 units in May.The Micra and Sunny are the bread and butter models for Nissan and the company can't afford to see declining sales of the Micra for long. Thus Nissan is planing to launch a stripped down version of the Micra, which is internally known as G02A. The cheapest Micra currently costs Rs. 4.21 lakhs for the base XE petrol variant. The company plans to launch a lower variant, which would cost atleast Rs. 50,000/- less than the XE variant.
The cheaper base variant of the Micra will rival Hyundai's i10, which sells a good 7000 units a month. The petrol Micra is offered in three variants and the base XE variant features body-coloured bumpers, engine immobilizer, driver side airbag and tilt steering. These features might be removed to cut costs but body-coloured bumpers will most likely be retained. Nissan will also remove the digital clock and adjustable front head rests to bring down the price of the new base variant.
This stripped down version of the Nissan Micra will appeal to a larger audience, who chose to opt for the Hyundai i10, as it has a cheaper starting price and Hyundai is a more known brand in India. The new base variant of the Micra will be launched by April 2013 and will help Nissan boost volumes in the entry-level small car segment.
Source – Autocar India