Nissan Continues Testing Terrano In Chennai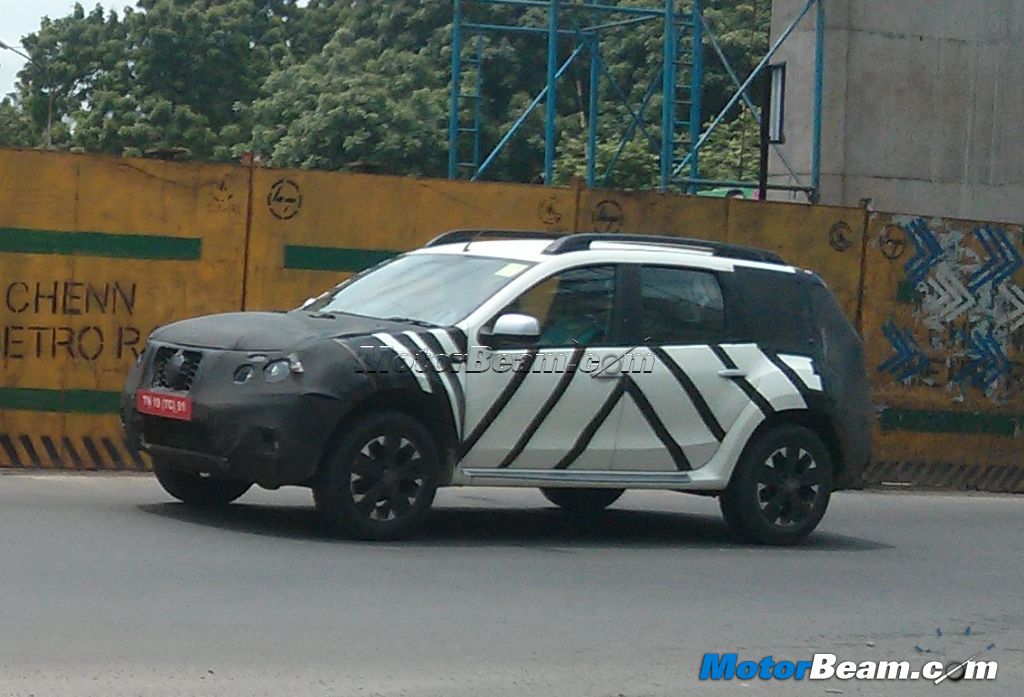 Nissan will launch its first and last badge engineered Renault car in India later this year, the Terrano. The vehicle is nothing but the Duster under the skin but Nissan feels it can make minor changes to the compact SUV and charge a minor premium in the process. The Duster is already an expensive vehicle, which looks even more overpriced after the arrival of Ford's EcoSport. The company has started testing the Nissan Terrano in Chennai, near its factory. The vehicle was spotted by us with heavy camouflage recently.
So how does Nissan plan to sell the Terrano, which will come with a starting price of Rs. 8.90 lakhs. The Duster starts at Rs. 7.99 lakhs but the base variant is powered by a petrol engine. The Terrano will be an all diesel vehicle. The Ford EcoSport starts at Rs. 5.59 lakhs and the base diesel is priced at Rs. 6.69 lakhs (all prices ex-showroom, Delhi). Nissan knows the Terrano will cannibalise sales of the Duster but the Renault-Nissan alliance is happy as long as overall sales of the two brands increase.
Coming to the changes which Nissan is expected to do to the vehicle. The exteriors of the Nissan Terrano will feature minor changes to the grille, bumpers, wheels and lights. The dimensions will remain the same though and the cabin will offer the same levels of comfort and space. Nissan will make changes to the dashboard but they will be minor like a new instrument cluster, new AC vents and a new centre console. The Japanese automaker might bring in a 4-wheel drive variant but not initially. Meanwhile Renault will unveil the Duster facelift later this year.