Nissan Unveils e-NV200 Electric Vehicle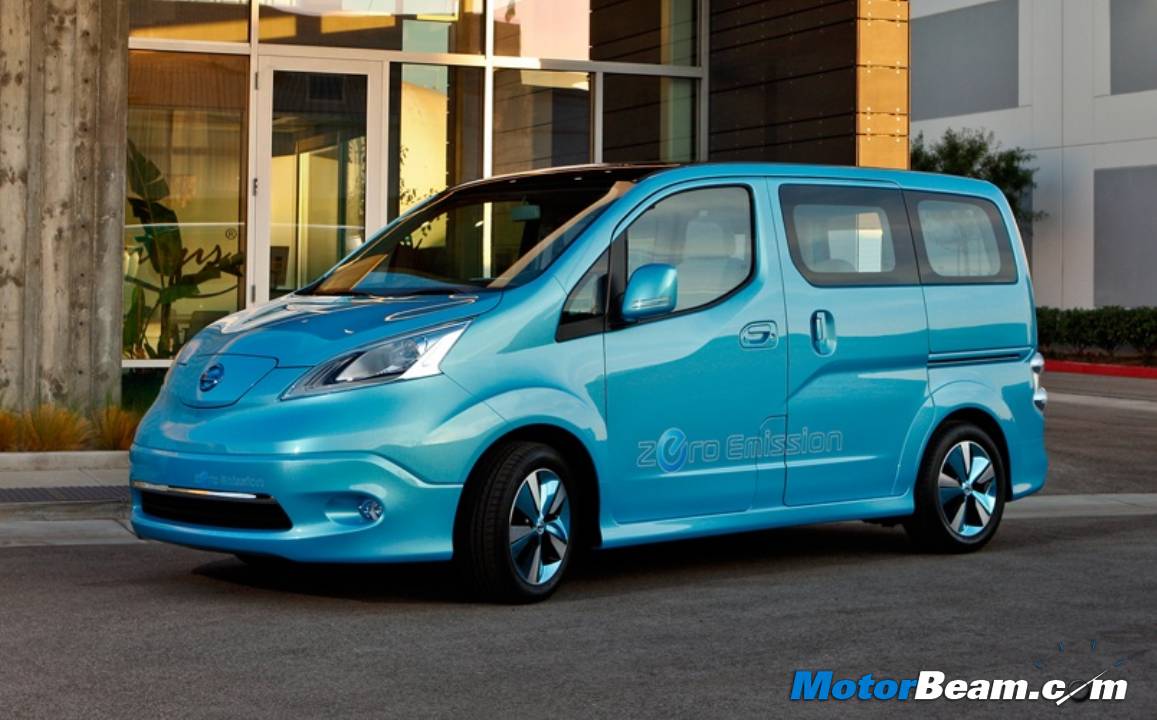 The Japanese auto manufacturer, Nissan Motors has unveiled the electric version of its famous MPV in Japan, the NV200. To note few things at first, the NV200 is not a very impressive car to look at with is long rounded nose and boxy structure. However, the positive point of such a design is that you get the maximum interior space inside the car and this is one very important factor that the customer looks at before making any purchase. Nissan Motors has now unveiled the electric version of this MPV called e-NV200. The e-NV200, still in its concept stage was first unveiled at the 2012 Detroit Auto Show. Nissan is quite positive about this product and thinks that there is going to be a market for such cars. So, Nissan has already announced plans of commercializing it to a mass production vehicle.
The electric NV200, like the Nissan Leaf is powered by a 80KW electric motor that is rated at 207 lb-ft of torque. The car features 2 rows of foldable seats for the passengers to increase the cabin space in the vehicle. The driver also gets a newly designed dashboard, very futuristic in nature. Nissan calls the displays the C-cluster display. It also houses many level meters to monitor the charge of the batteries and other devices. The e-NV200 employs a laminated 24 kWh lithium-ion battery pack for supplying the charge to the electric motors. The battery in e-NV200 provides a range of 47 to 105 miles, similar to as the Nissan Leaf. Nissan sees that this vehicle can be used both for commercial and passenger usage in metro areas.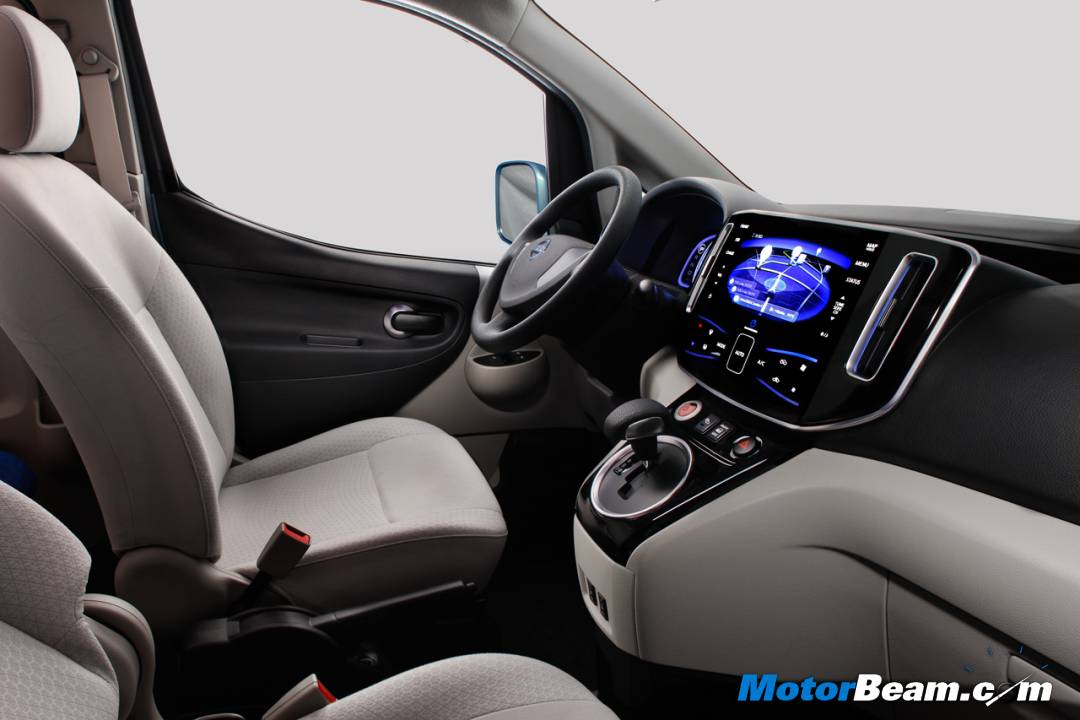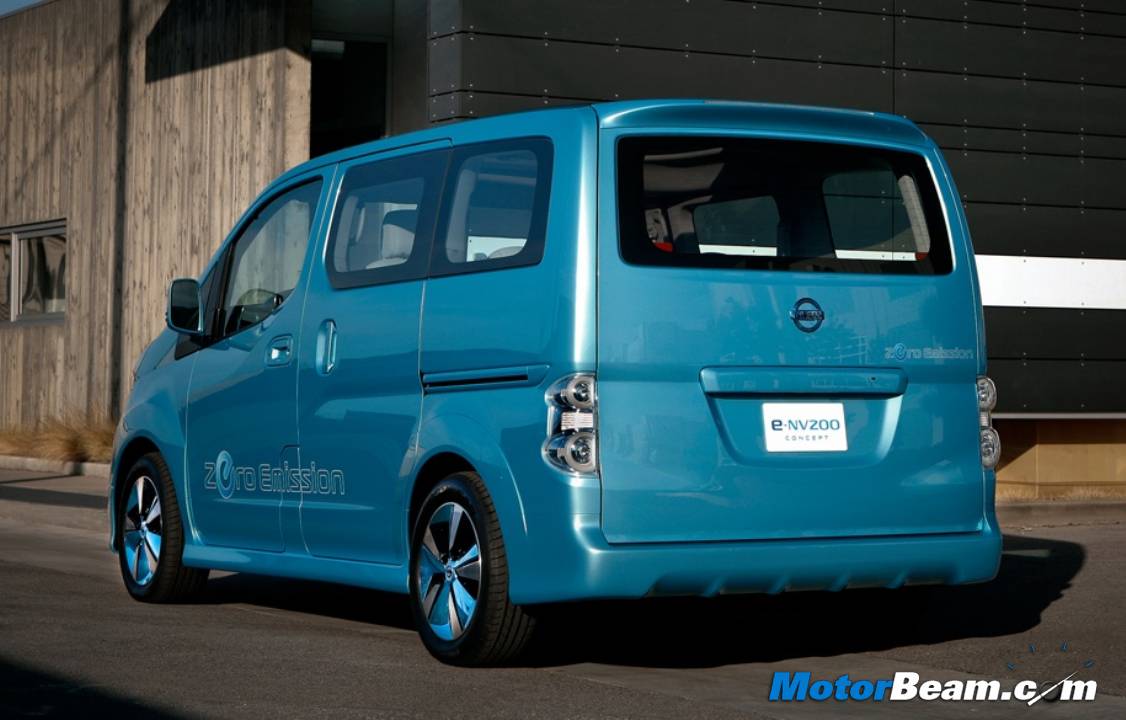 [youtube:http://www.youtube.com/watch?v=N9wHwl-Asls 540 375]