Honda CBR150R vs Yamaha R15 – Quick Comparo
[singlepic id= 9593 w=540 h=375 float=center]
Honda surprised us in a very sweet way, when it unveiled the CBR150R at the 2012 Delhi Auto Expo. Though we had captured some rumours about Honda planning to develop a 150cc version of the CBR, little did we expect that Honda would come out with the product so soon. With the introduction of the CBR150R, Honda has definitely upped its ante in the 150cc segment and this bike will go in head to head competition with the currently popular Yamaha R15. Yamaha launched the latest version of the R15 last year, called R15 Version 2.0. Here we quickly take a look at how does both thee bikes feature and would the CBR150R really give a tough time to the R15 Version 2.0.
The Yamaha R15 V2.0 is powered by a 149.2cc, single cylinder, liquid cooled, 4 stroke engine that has a maximum power of 17 PS at 8500 RPM and a maximum torque of 15 Nm at 7500 RPM. It is mated to a 6 speed manual gearbox. The CBR150R on the other hand, is powered by a 149.2cc engine that produces 18 BHP of power at 10500 RPM and a torque value of 12.6Nm at 8500 RPM. This engine is mated a 6 speed gearbox too. Looking at the specs, the CBR150R is expected to definitely have a rev-friendly nature as compared to the R15 V2.0 but that will be actually evaluated once we test ride the bike. The tachometer display at the CBR150R also indicates a higher red line limit as compared to the R15 V2.0.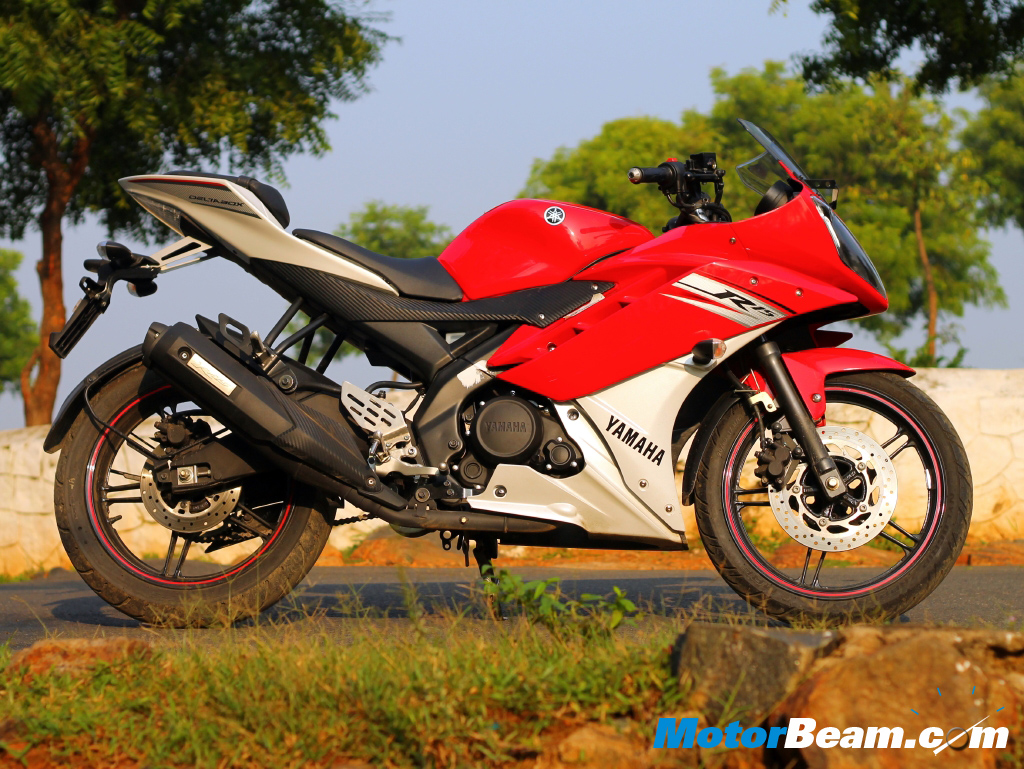 In both the CBR150R and the R15 V2.0, you get all the stopping power you need from the hydraulically operated disc brakes utilized at the front and the back. Both even use mono-shocks at the rear for suspension, though they will be sporting different spring and damping characteristics. The kerb weight of the R15 V2.0 stands at 136kgs while the CBR150R weighs a similar but slightly higher 138kgs. So, in overall both the bikes turn out quite similar when technical specs are talked about. However, what will be interesting to see is how they actually behave on the road. The game in the 150cc segment has just got more interesting!