Top-Selling 2-Wheelers In November 2021
| Rank | OEM | Model | Nov '21 Sales | Nov '20 Sales | YoY Growth |
| --- | --- | --- | --- | --- | --- |
| 1 | Hero | Splendor+ | 1,80,191 | 1,97,899 | -9% |
| 2 | Honda | Activa | 1,24,082 | 2,25,822 | -45% |
| 3 | Honda | Shine | 83,622 | 94,413 | -11% |
| 4 | Hero | HF Deluxe | 76,149 | 1,79,426 | -58% |
| 5 | Bajaj | Platina | 60,646 | 41,572 | 46% |
| 6 | TVS | Jupiter | 44,139 | 62,626 | -30% |
| 7 | TVS | XL 100 | 42,558 | 70,750 | -40% |
| 8 | Suzuki | Access 125 | 42,481 | 45,582 | -7% |
| 9 | Bajaj | Pulsar 125 | 42,311 | 56,549 | -25% |
| 10 | TVS | Apache series | 28,608 | 41,557 | -31% |
| 11 | Hero | Glamour | 21,901 | 39,899 | -45% |
| 12 | Royal Enfield | Classic 350 | 19,601 | 39,391 | -50% |
| 13 | TVS | NTorq | 19,157 | 28,987 | -34% |
| 14 | Honda | Unicorn | 15,555 | 21,796 | -29% |
| 15 | Bajaj | CT 100 | 13,196 | 29,046 | -55% |
| 16 | Bajaj | Pulsar 150 | 13,084 | 30,719 | -57% |
| 17 | Royal Enfield | Bullet 350 | 12,990 | 10,003 | 30% |
| 18 | Hero | Passion Pro | 12,933 | 53,768 | -76% |
| 19 | Yamaha | Ray ZR | 12,344 | 15,238 | -19% |
| 20 | Hero | Super Splendor | 12,299 | 50,499 | -76% |
| 21 | Suzuki | Burgman Street | 11,248 | 9078 | 24% |
| 22 | Hero | Pleasure | 11,136 | 19,707 | -43% |
| 23 | TVS | Raider | 10,040 | – | – |
| 24 | TVS | Sport | 9187 | 12,777 | -28% |
| 25 | Honda | Dio | 8522 | 34,812 | -76% |
Even the top 4 2-wheelers lost a good chunk of sales last month
In November 2021, 2-wheeler sales slumped when compared with the year ago period
Sales of products in the 2-wheeler segment tanked in November 2021 when compared with the same period a year before.
But, what has not changed is the fact that the Hero Splendor (1,80,191 units) and Honda Activa (1,24,082 units) continue to remain on top of the 2-wheeler segment.
Third-placed Honda Shine found 83,622 new homes in November 2021, while Hero retailed 76,149 units of the HF Deluxe during the same period.
Baja Auto's Platina came fifth by registering sales of 60,646 units, whereas TVS's Jupiter and XL 100 followed suit with 44,139 unit sales and 42,558 units, respectively.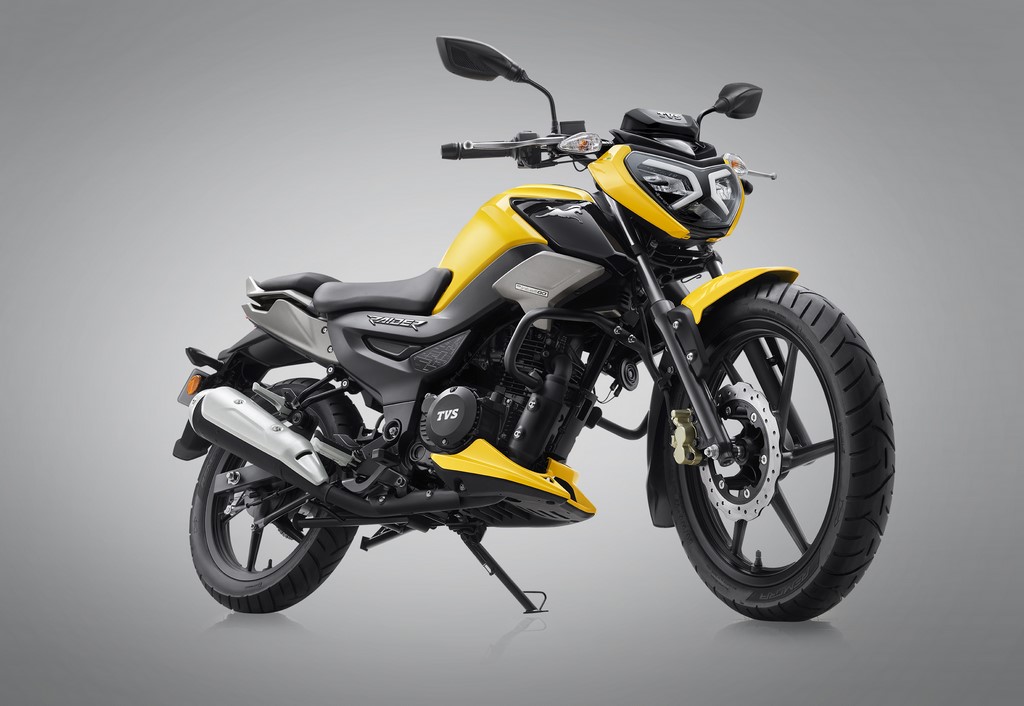 Suzuki's best-seller, the Access 125, took eighth position in the November 2021 2-wheeler sales chart, while Bajaj sold 42,311 units of the Pulsar 125 in the same period.
In tenth place was the Apache series from TVS. The RTR range of bikes found 28,608 new homes this past month. But, this was 31 percent lesser than the number of units these bikes brought TVS a year ago.
This brings us to the year-on-year (YoY) growth rate of the 2-wheelers that have made it to the top 25 list this time around. Apart from the Platina (46 percent), Bullet 350 (30 percent) and Burgman Street (24 percent), the rest registered sales degrowth.