Oben Rorr Launched, Priced From Rs. 1.25 Lakhs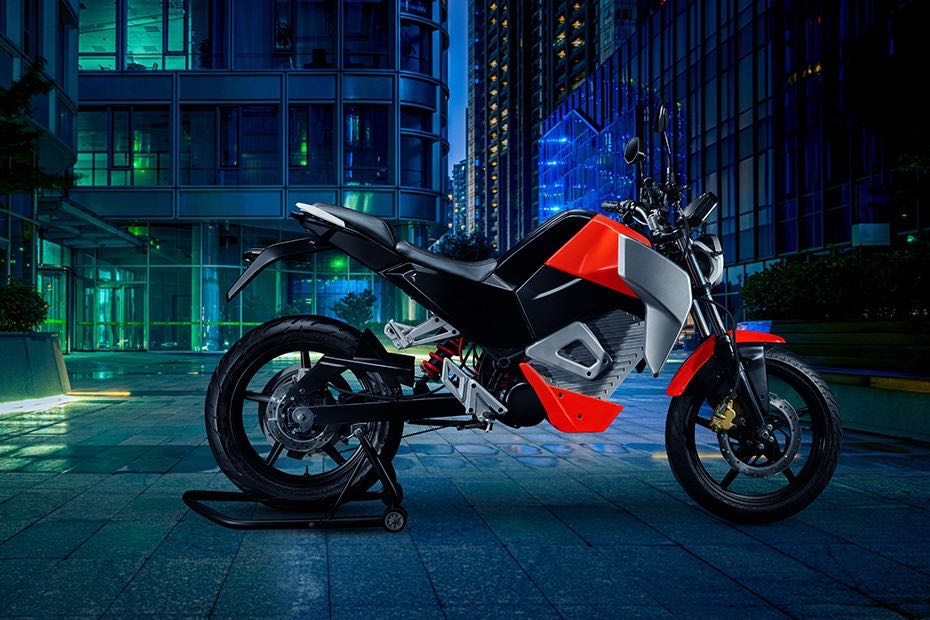 Oben EV, a Bangalore-based startup has launched the Rorr electric bike at a starting price of Rs. 1,25,000/- (ex-showroom, Bangalore, including FAME II Subsidies). The Rorr can be availed in 7 states and 9 cities (Bangalore, Hyderabad, Chennai, Pune, Mumbai, Delhi, Surat, Ahmedabad and Jaipur)
Pre-bookings start from 18th March at a down payment of Rs. 999/- and test drives are slated to begin in the month of May and deliveries in July.
Oben EV Rorr specs:
Power: 10kW (13.4 HP) peak and 4kW (5.3 HP) sustained ;
Torque: 62 Nm (single speed transmission)
Weight: 130 Kg
Top Speed: 100 km/hr
0-40 km/hr: 3 seconds
Battery Capacity: 4.4 kWh (IP67 rated)
Range: 200 km (under ideal riding conditions) 100 km (Havoc Mode)
Charging: 0-100% in 2 hours with included charger and 1 hour with DC fast charger.
The Rorr is fitted with an "ARX frame" that aims to maintain the net centre of gravity of the vehicle at a single point. This is to aid with the agility of the vehicle. When it comes to the internals, the company claims that they have made the battery casing out of aluminium to better aid with heat transfer, and improve performance and range. The motorcycle also has a ground clearance of 200 mm.
Oben EV compares the riding experience of the Rorr similar to that of 180-200cc motorcycles that we see today.
Stay tuned for our test ride to know more.
Apart from that the company are boasting a wide range of tech features that make it competitive and relevant for today's market.
For one, the EV comes with a smartphone app that allows the user to monitor and modify various features. It also comes with a lock and unlock feature. There is an E-sim inside the vehicle and while the full plan is yet to be finalised, the plan is to offer at-least the 1st year of features free for the users.
ObenEV also aims to generate a sort of network effect by adding gamification features that allow the owners of the bike to compare aspects of their range maintenance and performance with others.
The company has filed 16 patents under various fields like product performance, data analytics, and customer experience, and had raised upwards of $1.5 million as seed funding last year. The Company also plans to invest 700 crores over the next 4 years, and also plans to launch 4 products over the next 2 years. We will have to keep an eye on whether that promise is carried out.
If the company is able to deliver on the aspects that they have promised, especially in the range and charging department, the product is sure to make a compelling argument, in what is becoming a wide and hotly contested segment.