Ola Electric Sales Go Down In May, Okinawa Grabs The 1st Place
Okinawa beats Ola Electric and becomes the number 1 electric 2-wheeler manufacturer in India
Okinawa Autotech beats Ola Electric in May 2022 to become the country's largest electric 2-wheeler manufacturer. Okinawa achieved this feat not because of improved sales but due to Ola Electric not able to replicate its last month numbers.
Ola Electric has suffered a M-o-M downfall of 27 percent when compared to its April, 2022, sales which lead to the slip in position. While Okinawa too suffered a M-o-M downfall selling 9303 units against 11,012 units in April, it wasn't as pronounced as that of the Ola.
Ola Electric recorded 12,691 unit sales in April but all it could manage in last month was 9225 units, a massive drop of 3466 units. While Ola did bring in some customer benefits like 14-day promised delivery with some scooters getting delivered in just 24 hours, unfortunately, the initiatives didn't convert into sales.
But despite the poor performance M-o-M, Ola has some relief with Hero Electric suffering big loss this time. The Naveen Munjal-owned company suffered a M-o-M de-growth of a massive 57 percent. All what Hero Electric could manage last month was 2850 units.
Even Ampere and Ather Energy performed better than that of Hero Electric registering 5836 and 3323 units respectively. Ather has posted 36 percent growth this time, 1 of its all-time best performances.
Ola Electric losing the first position in the EV space comes at the backdrop of the long list of issues pertaining to the company's maiden electric scooter S1 Pro.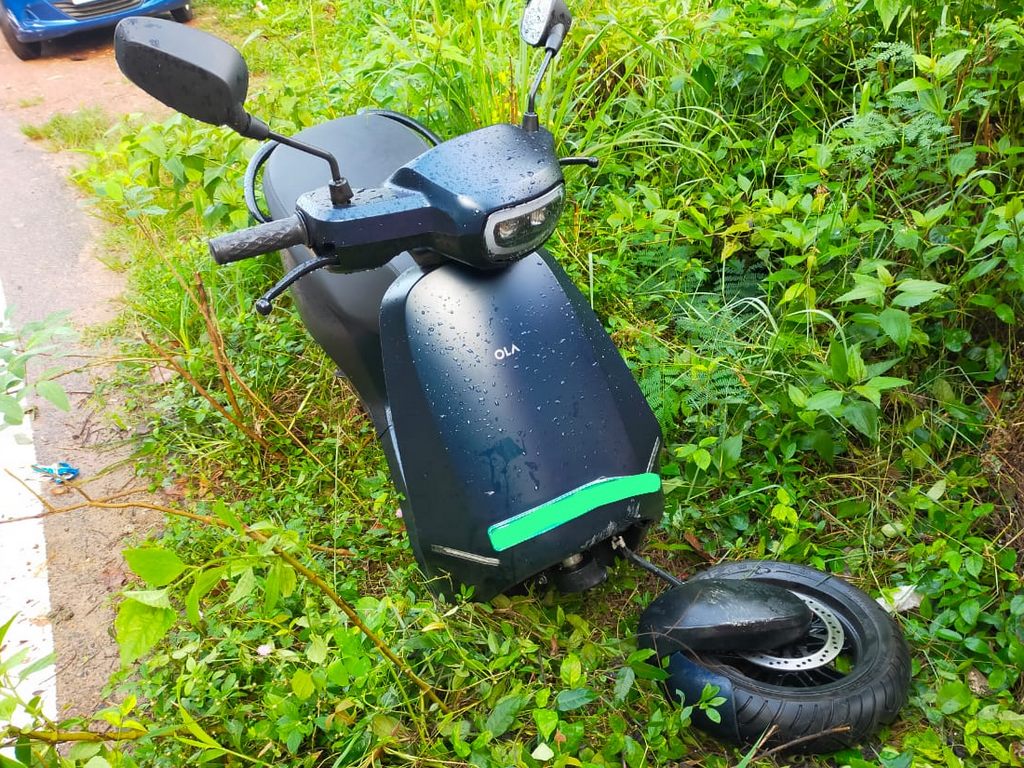 Recently, users reported about the scooter's suspension arm getting broken on the move. With the scooter capable of touching a top speed of 115 km/hr, the suspension arm getting broken could be fatal.
Users also reported about the S1 Pro suddenly accelerating in reverse with 1 victim getting his hands broken as per claims.
During the start of April, an Ola S1 Pro user in Guwahati landed in a major accident which resulted in his limbs getting broken although the exact reason for the accident hasn't been established yet.
Even earlier, an S1 Pro caught fire in Pune all of sudden. Another user in Ambur, Tamilnadu, set his scooter ablaze after facing unaddressed complaints with respect to range and registration.