Ola Starts Providing Boats In Flood-Ridden Chennai
Fleet cab operator Ola started rescue operations for stranded people in Chennai's floods by rolling out boats on the deluged roads.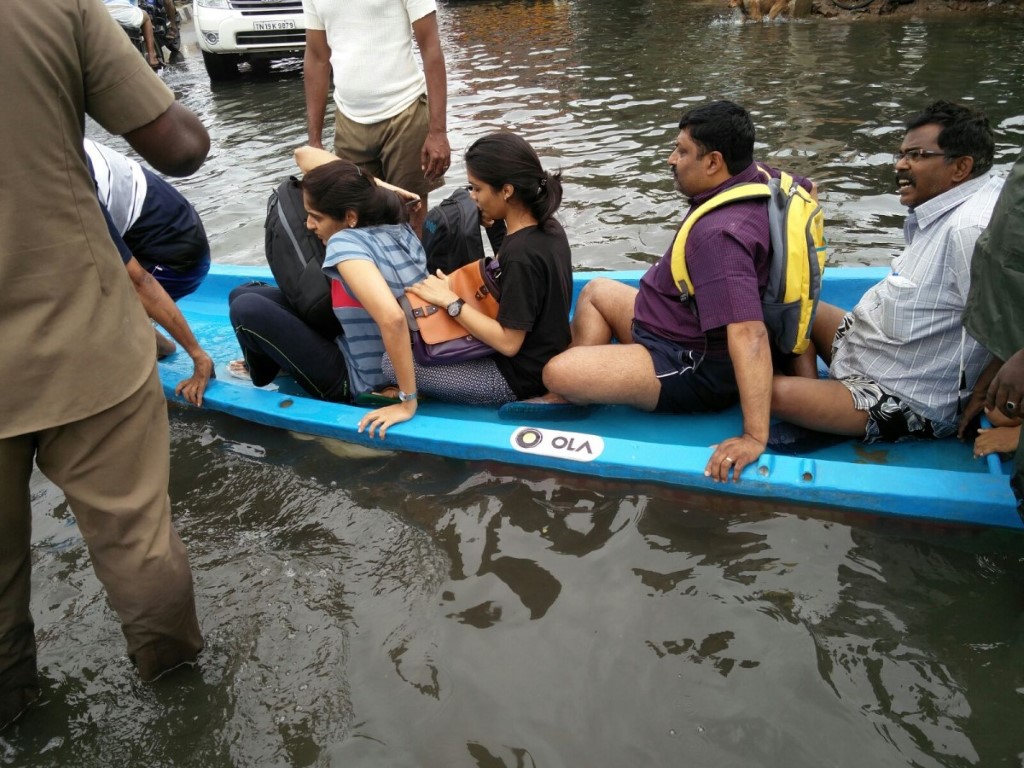 Tamil Nadu received heavy rainfall this week and hence many areas of the state were affected by floods which caused massive inconvenience to people. The floods were so heavy that people were stranded on roads, at least 70 people were killed in the state and many were also rendered homeless. The situation seemed quite tragic and people were left hopeless. Then everything changed after someone posted a joke on Twitter.
What was the joke? Well, someone photoshopped a screenshot of the Ola cabs application and edited it in such a way that it shows options for boats instead of cars. The guys at Ola took the joke seriously and immediately contacted the fire department as well as the Chennai Sport fishing company to pick out details of local rowers. Many Ola drivers coordinated with the rowers and fishermen to chalk out the rescue operations.
All the boats were manned by professional rowers and fishermen and people were rescued and provided with food and water free of cost. Every boat was equipped with two rowers and a sufficient number of umbrellas. Each boat managed to ferry anywhere between five to nine people. The boat service will be available for three days and will be extended if water-logging still continues.
Such types of gestures are hugely appreciated amongst the masses and will lend Ola a very big dose of goodwill. At a time when people need to unite and be there for each other, very few actually take the initiative to help someone out.